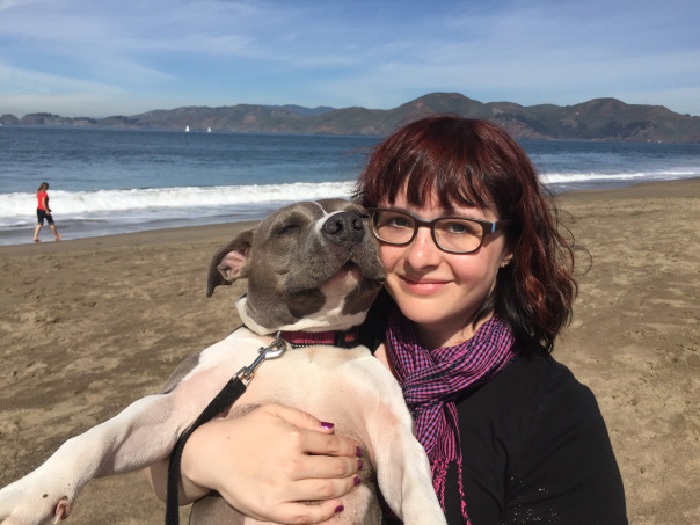 Richmond District resident and SF 911 Dispatcher of the Year, Kayleigh Hillcoat
On April 13, 911 dispatcher and Richmond District resident Kayleigh Hillcoat was presented with the Dispatcher of the Year award for her professionalism and precision in directing three high-stress and complex incidents.
The Dispatcher of the Year is elected by their fellow dispatchers for extraordinary performance while answering 9-1-1 calls or dispatching emergency services.
As the dispatcher on the Control/Command radio channel, Kayleigh assisted the San Francisco Police Department during an incident that involved a potential officer down, throughout spontaneous celebrations the evening that the San Francisco Giant's won the World Series, and during public demonstrations in Union Square related to the Ferguson, Missouri protests.
"Kayleigh is being recognized for not only one coordinated response to an emergency, but three. She has exhibited strength, grace, and compassion during incredibly complex incidents," said Anne Kronenberg, Executive Director, San Francisco Department of Emergency Management.
Kayleigh was honored by Richmond District Supervisor Eric Mar at a ceremony at City Hall.
"I am proud to recognize a Richmond District resident as the City's Dispatcher of the Year," Mar said.
Kayleigh has 10 years on the job as a 911 dispatcher, and says that what she likes most about her job is that "no two days are the same, and each is equally challenging."
"I'm honored that my assistance could make a difference in someone's day or life," Kayleigh said.
When she's not fielding some of the 1.2 million emergency and non-emergency calls annually that come into the Department of Emergency Management, Kayleigh also volunteers with San Francisco Animal Care and Control.
Two paws up! Congratulations to Kayleigh!
Sarah B.