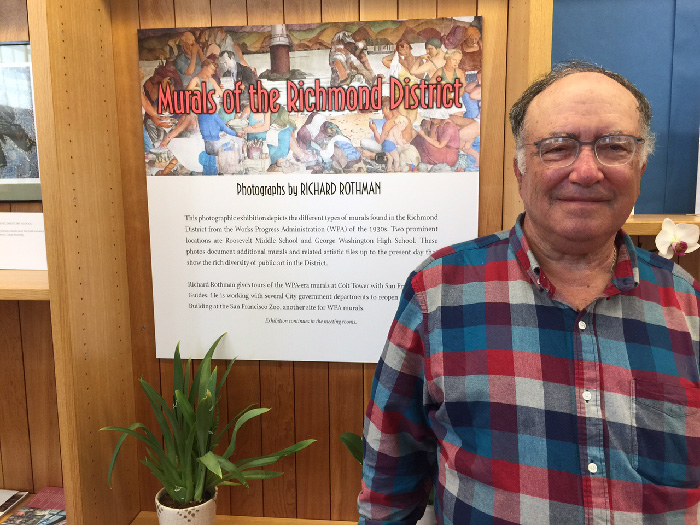 Photographer Richard Rothman
The Richmond District branch of the SF Public Library is hosting a new photo exhibition entitled "Murals of the Richmond District".
The show features 17 photographs by Richard Rothman showing the different types of murals from the Works Progress Administration (WPA) of the 1930's up to present day. Two prominent locations for the WPA murals are Roosevelt Middle School and George Washington High School.
Rothman's photos also document additional, more recent murals – like the one on the Grocery Outlet on Geary – and artistic tiles that show the rich diversity of public art in the District.
Rothman also gives free walking tours of the WPA-era murals at Coit Tower with San Francisco City Guides. He is working with several City government departments to reopen the Mother's Building at the San Francisco Zoo, another site for WPA murals.
"Murals of the Richmond District" can be seen at the Richmond District Public Library (351 9th Avenue) through September 2.
Sarah B.