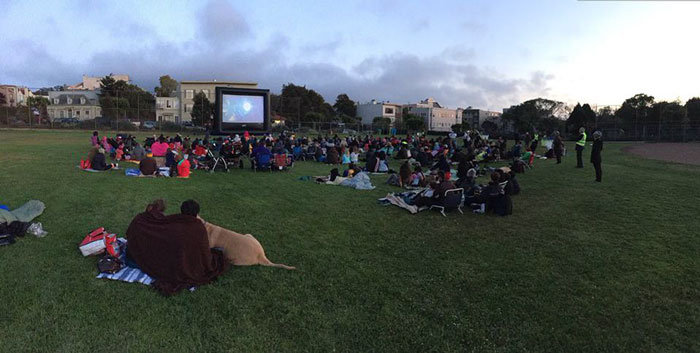 Photo by @RDYMCA
On Saturday, May 23rd the Clement Street Merchants Association, together with Supervisor Eric Mar and the Richmond District YMCA, hosted the first outdoor movie night at Rossi Park.
A couple hundred people came out to watch the animated film "Big Hero 6" as the sun went down.
The next free, outdoor movie night will be June 20 with a screening of "Fantastic Mr. Fox", featuring the voices of George Clooney, Meryl Streep and Bill Murray. Reserve your spot now!
Sarah B.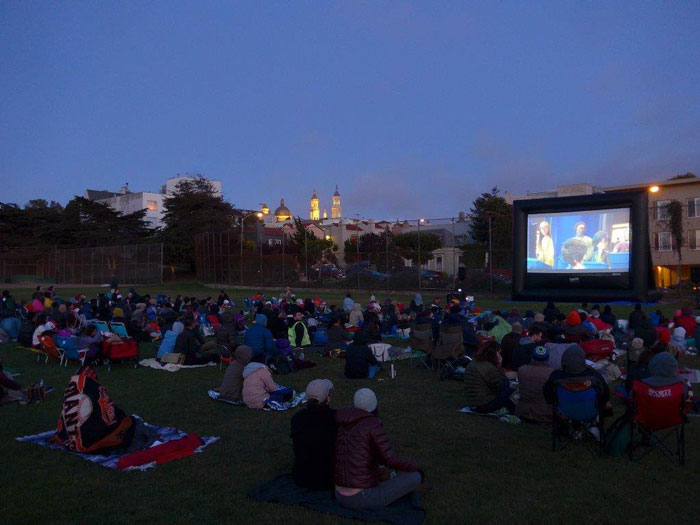 Photo by Clement Street Merchants Association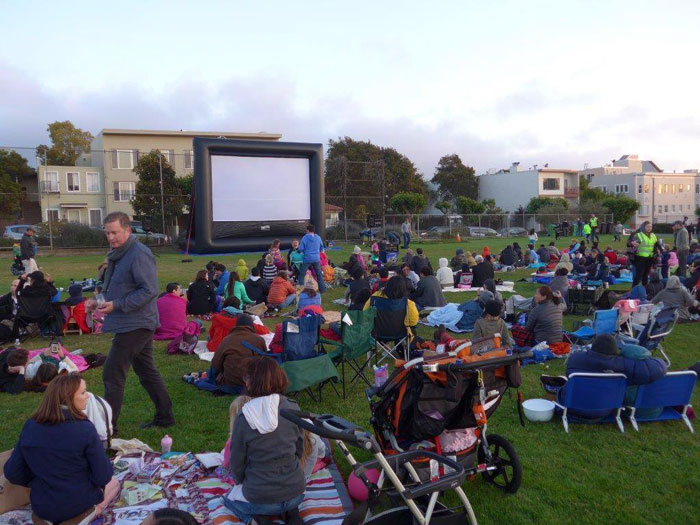 Photo by Clement Street Merchants Association