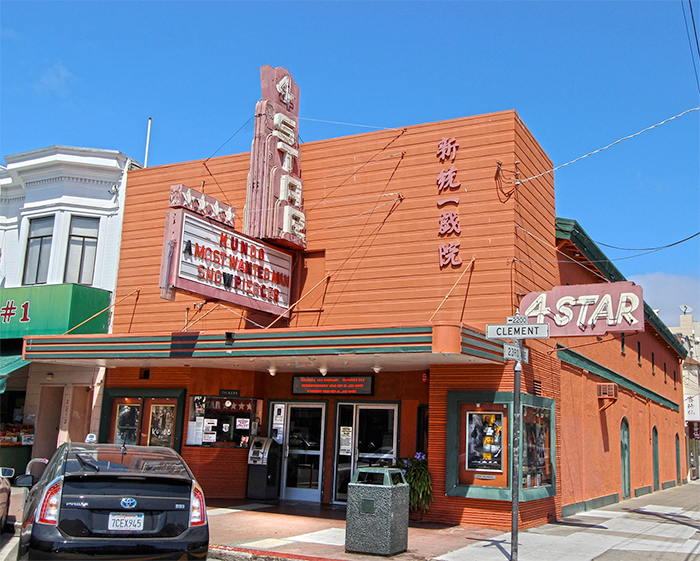 The 4-Star Theater at Clement and 23rd Avenue
In another sign of the ever-present housing crisis and land grab, the property which has been home to the 4-Star Theater since 1913 is now up for sale for $2.8 million.
The listing on Loopnet is trying to attract developers, not buyers who might be interested in running a movie theater.
"This corner lot has enormous potential to develop as a mixed-use construction project," it reads. The listing suggests "potential mixed use with condos".
The property at 2200 Clement Street is zoned for mixed-use development with a maximum height of 40 feet. The current two-story building measures 3,640 square feet.
The listing is with Tri Commercial Real Estate and the flyer for the property does include some financials for the current movie theater business, listing the annual income from rent at $345k, or roughly $28k per month. Really? The 4-Star must be selling a lot of popcorn to make THAT rent…
The 4-Star Theater is currently run by the Lee family, who has operated it since 1990. The Lee family also operates the Presidio Theater and Marina Theater. According to city records, the 4-Star property is owned by Lida Yook Sim Wong.
A look at city records revealed an interesting tidbit. From 2004-2005, a church group that bought the property had plans to raze the theater and build a new, 3-story church.
Thanks to reader Anthony for the tip.
Sarah B.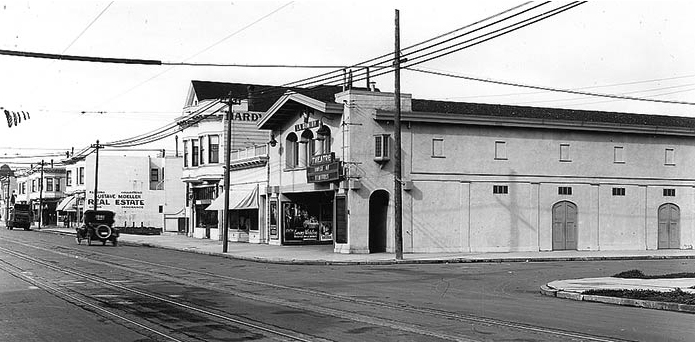 The theater in 1919, then known as "La Bonita". Courtesy of outsidelands.org and Jack Tillmany