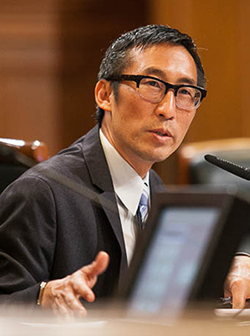 This Sunday, June 7, St. James Episcopal Church (4620 California St. at 8th Ave.) is hosting a community forum event with Richmond District Supervisor Eric Mar.
Mar will speak and answer questions about local politics and public policy affecting our community.
This event is a good opportunity if you have burning questions for Mar or issues you'd like to hear his take on.
The event begins at 11:30am and is free to attend. For more information, contact info@stjamessf.org or (415) 751-1198 ext. 2.
Sarah B.