BY KATHLEEN JAY
Persisting. Managing Impulsivity. Flexible thinking. Listening with understanding and empathy. Finding humor. Remaining open to continuous learning.
These behaviors are part of 16 "Habits of Mind" — a code of conduct as well as a prestigious education certification that has been designed to help students and teachers successfully navigate through the challenges and problems in the classroom and in everyday life.
Last week, San Francisco's Kittredge School — an independent, kindergarten-to-eighth grade school located on a leafy corner at 25th Avenue in the Richmond District neighborhood — received an award for becoming the City's first-ever Habits of Mind-certified school after more than three years of rigorous training.
The award — announced in person by the Habits of Mind Institute's founder, Dr. Art Costa — took place on May 15 on school's Lake Street campus.
"The Institute for Habits of Mind recognizes the Kittredge School in San Francisco, California as an international Habits of Mind Learning community of excellence," Dr. Costa, a retired professor and author of more than 20 books on education, said during an-all school assembly last week.
"With this award, Kittredge School joins an expanding league of international institutions dedicated to encouraging greater thoughtfulness by embracing the Habits of Mind in an effort to better serve their students and to make the world a more thoughtful place," Costa added.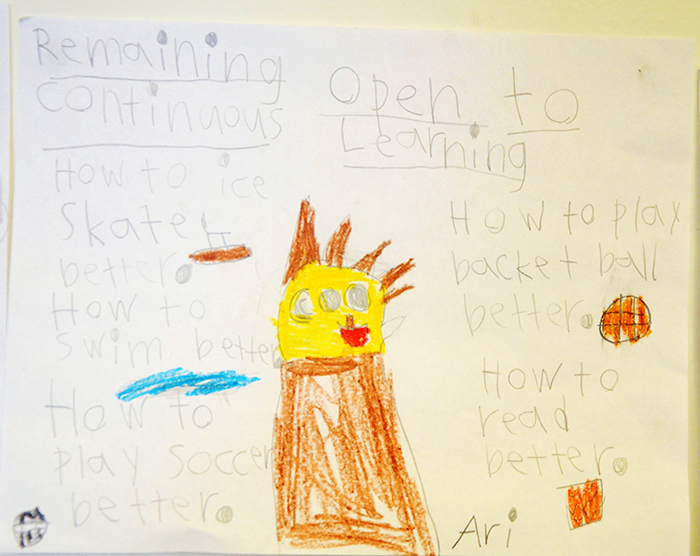 Finding success through thoughtfulness
"Several years ago I put together, did research on these Habits of Mind, and these are what the research seems to indicate are the attributes or dispositions of successful people," Costa, an emeritus professor of education at California State University, Sacramento, said. "And so, we believe that if kids learn these Habits of Mind they will be successful in life as well."
About three years ago, Kittredge — which is accredited through the National Independent Private School Association — decided with Dr. Costa to start the process. In doing so, Dr. Costa introduced the staff to the habits of mind, held study groups and professional development to implement them with the students. The school currently has 84 students and a staff of 16.
"Over the years, I have been working with schools to implement the habits of mind and checking on the research and following them along, we find it does make quite a difference for kids, staffs and schools in general," Costa said.
"What is very interesting about Kittredge is how the whole school has incorporated the habits of mind — not only in the school and the curriculum and the culture of the school, but each teacher has personally made a commitment to the habits of mind," Costa added. "They say as a result of this, they recognize themselves as persisting or managing their impulsivity, and so it's becoming more internalized not only for kids but also for the teachers."
Kittredge continues to practice habits of mind in everyday life
To maintain its certification, the school announced that it has developed a long-term plan with Costa and the Institute.
"Our school has developed a three-year plan moving forward," Peter Lavaroni, principal of Kittredge School, said. "We will continue studying a habit a month, using the vocabulary, sharing it with the parents, sharing it with the community, discussing, identifying on different levels."
"So in K/1 and 2/3, students draw pictures of what a habit means to them," Lavaroni said. "All the way to 8th grade, students are writing their own rubrics, and then sharing them, translating them to K/1 language. Teachers are also using them in lesson planning, and identifying them on report cards."
Although Lavaroni said that finding humor as one of the school's favorite habits, he pointed to one habit in particular that the school embraced.
"The one habit that strikes a chord is metacognition," Lavaroni said. "The kids thinking about their thinking, identifying what works best for them, and understanding then what may work best for them may not work for someone else. That has added not only a higher level of thinking, but a tolerance for other people that wasn't made available until we actually stopped to talk about it."
To learn more about Habits of Mind, visit instituteforhabitsofmind.com. To learn more about Kittredge School, visit kittredge.org.