There are thousands of seniors living in the Richmond District, many of them on their own. Two new programs at the Richmond District Neighborhood Center (RDNC) and The Richmond Senior Center are aiming to connect isolated seniors with resources and community.
RDNC Program Delivers Groceries to Seniors
Last fall, the RDNC piloted a grocery delivery to homebound seniors in the Richmond District. Of the 16,000 seniors that live in the neighborhood, the RDNC estimates that a quarter of them are unable to get to the grocery store on their own. A senior may have limited mobility or just find it too trying to take public transportation and haul home heavy bags of groceries. Or they may not have the budget to afford good, nutritious food.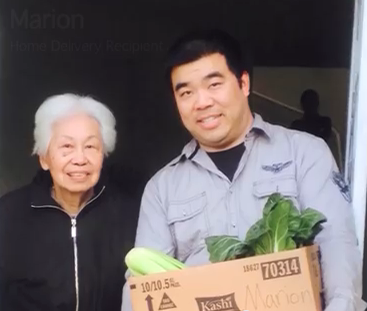 That's where the RDNC program comes in. Once a week, the center's pantry program prepares grocery boxes for seniors, and then relies on volunteers to deliver them to the homes of seniors.
The program, now formally known as The Food Security Network, has been successful in not only providing groceries to seniors, but also connecting them with volunteers. The program is in partnership with the Richmond Senior Center which qualifies clients for the program, including in-home assessments, and provides linkages to the social service continuum of care the city of San Francisco has created for its older adult population.
Other program collaborators are the SF-Marin Foodbank and the Department of Aging and Adult Services (DAAS).
"We match people by their interests and hope that over time, companionship will form. So far, this has been the case and our volunteers look forward to seeing their matched seniors just as much as the seniors have expressed joy in their weekly interaction," says Sarah Huck, director of the Food Security Network at the RDNC.
The Food Security Network Program is now looking for more volunteers to make deliveries each week. The commitment is as little as 1 hour a week, and involves stopping by the RDNC to pick up the grocery box and then delivering to to a senior's home.
To volunteer, contact Sarah Huck at sarah@rvbeacon.org or call (415) 750-8554.
Richmond Senior Center launches Golden Gate Village
The Richmond Senior Center, located on the third floor of 6221 Geary, has launched a new program aimed at bringing seniors and people living with disabilities closer to the community.
The center has established Golden Gate Village, one of the newest villages to form in the Bay Area. Villages are a grassroots effort to address the unfolding challenges of an older America. Originally started in the Beacon Hill neighborhood of Boston, in 2002, the Village concept arose out of community members' desire to reside in their own homes while having access to free and low-cost services that address their changing lifestyles as they aged.
The Golden Gate Village was established in February, and provides seniors with a one-stop network of volunteer support and engagement, along with referrals and discounts as well as health and social opportunities. By offering help with things as simple as a ride to the doctor, changing smoke detector batteries, or just carrying groceries, neighborhood volunteers are making it possible for seniors to remain living in their homes.
So far the program has attracted more than 30 residents and has hosted a variety of programs including live jazz music, a monthly cooking co-op, and a Tuesday walking group.
To learn more about the Richmond senior Center's Golden Gate Village Program, including volunteer opportunities, contact Kaleda Walling at (415) 752-6444 or at kaleda@ggsenior.org.
Sarah B.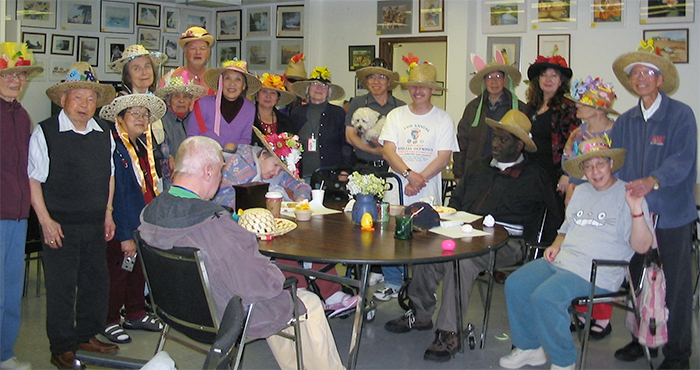 A group at the Richmond Senior Center