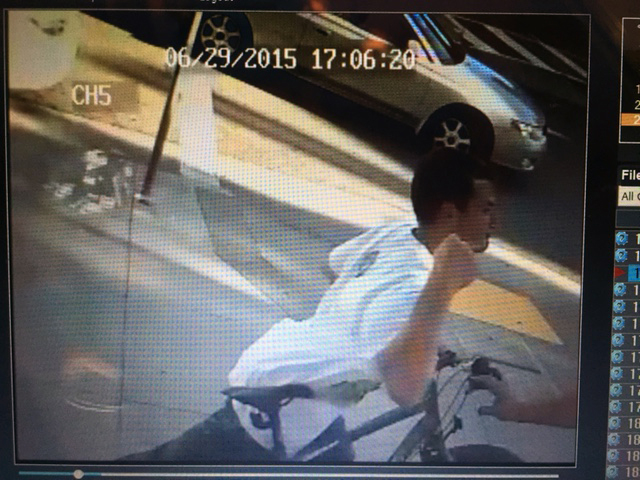 On Monday night around 6:45pm, a white male came into the San Francyclo bike shop on Arguello and stole a bicycle near the front door. During the theft, he also punched a store employee.
San Francyclo owner Jason Anneconne shared these images with us from the store's surveillance camera. The suspect stole an Origin 8 Crawler bicycle valued at $1,200; the serial number on the bike is #B13060130.
The suspect is a young white male, approximately 5′-8″ and was wearing a Bob Marley t-shirt during the incident.
If you have information about this crime (SFPD case #151802980), please contact the Richmond District police station at (415) 666-8000 or SFPDRichmondStation@sfgov.org. An anonymous tip line is also available at (415) 668-7387.
Sarah B.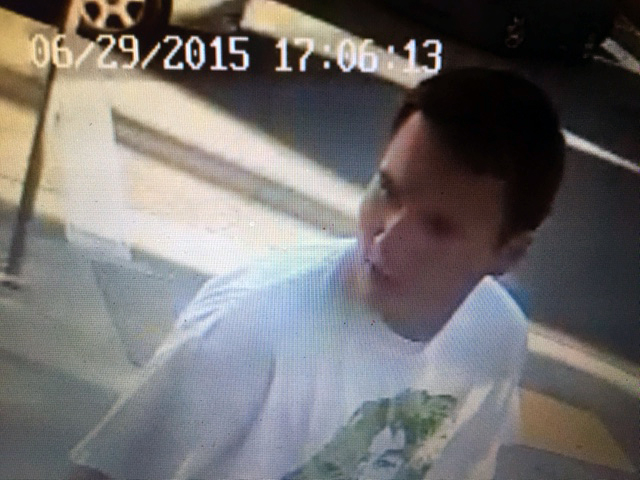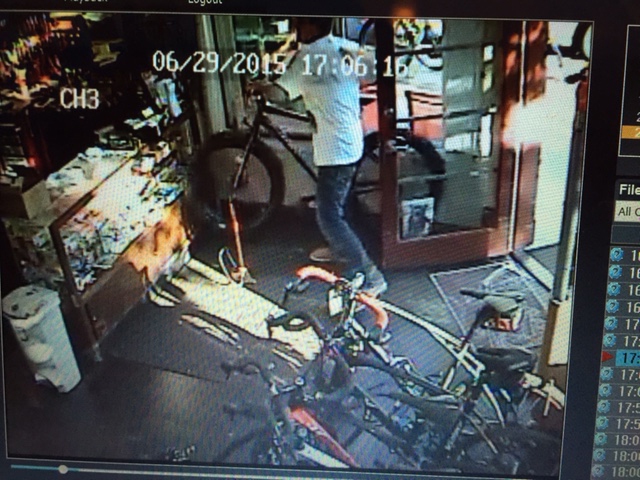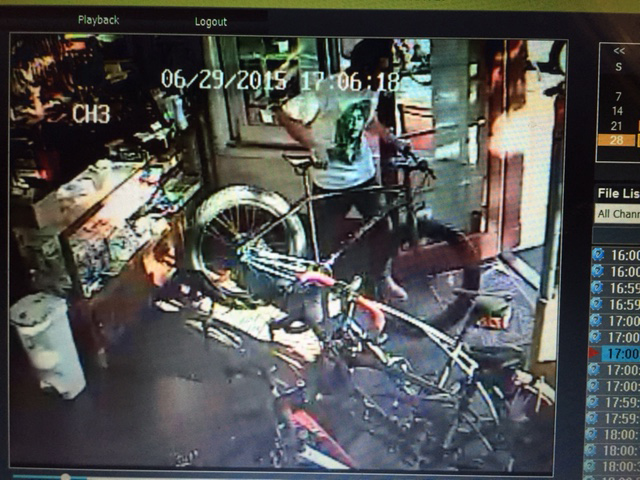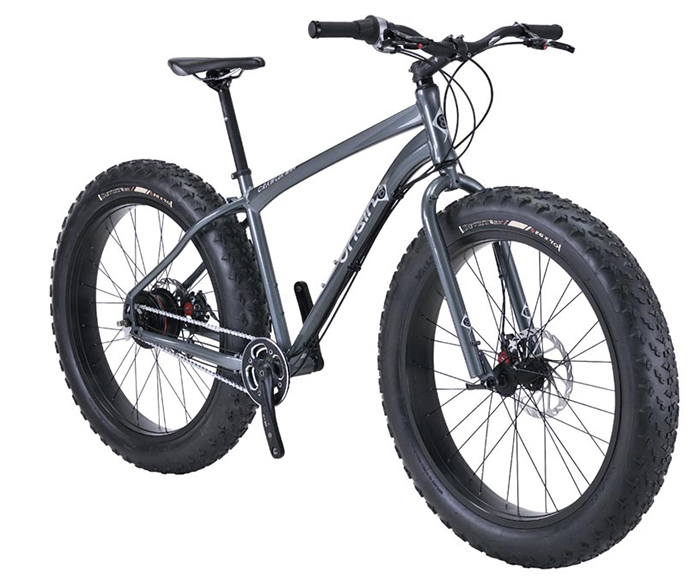 The bicycle that was stolen from the store – an Origin 8 Crawler bicycle valued at $1,200
Perp exit and assault! pic.twitter.com/WUxYKk9g7L

— San Francyclo (@SanFrancyclo) June 30, 2015