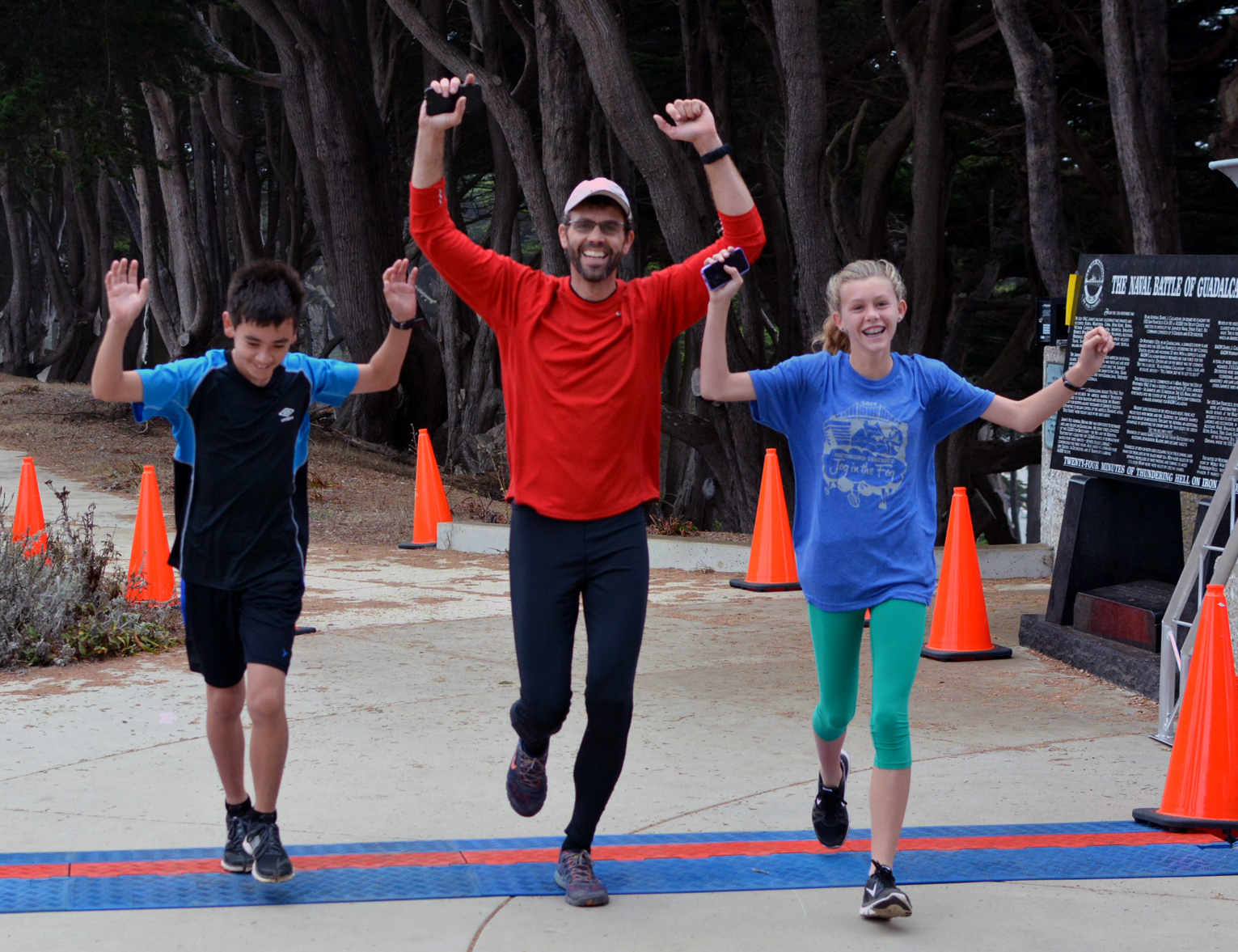 On Sunday, the 3rd annual Richmond District Jog in the Fog presented by Kaiser Permanente took place, welcoming over 500 people to run and walk the 3.4 mile course from Mountain Lake Park out to the USS San Francisco Memorial parking lot at Land's End.
True to its name, race morning was foggy but relatively warm as hundreds of participants gathered in Mountain Lake Park for the 8am start. After a short warmup led by the Richmond District YMCA, words from race director Sarah Bacon and YMCA Executive Director Josh Leonard, the official fog horn was sounded and the race was on!
This year's top finishers were Travis Weller (top male) with a time of 21:53, Phebe (top female) at 22:05, Oisin Murphy (top boy) with a time of 26:30, and Annabel Schneiberg (top girl) at 31:33. Weller's time was just :08 behind the course record, set in 2013. Phebe was Jog in the Fog's first repeat winner, having taken first place in 2013.
Once runners and walkers reached the finish area, they enjoyed water from Whole Foods Haight Street, fresh fruit from Geary's Grocery Outlet, and visited booths hosted by race sponsors Sequoia Real Estate, San Francisco Federal Credit Union, McGuire Real Estate, and Angelina's Cafe.
This year's race raised over $15,000 for the Richmond District YMCA and its youth programs.
We'll see you all next year!
Sarah B.