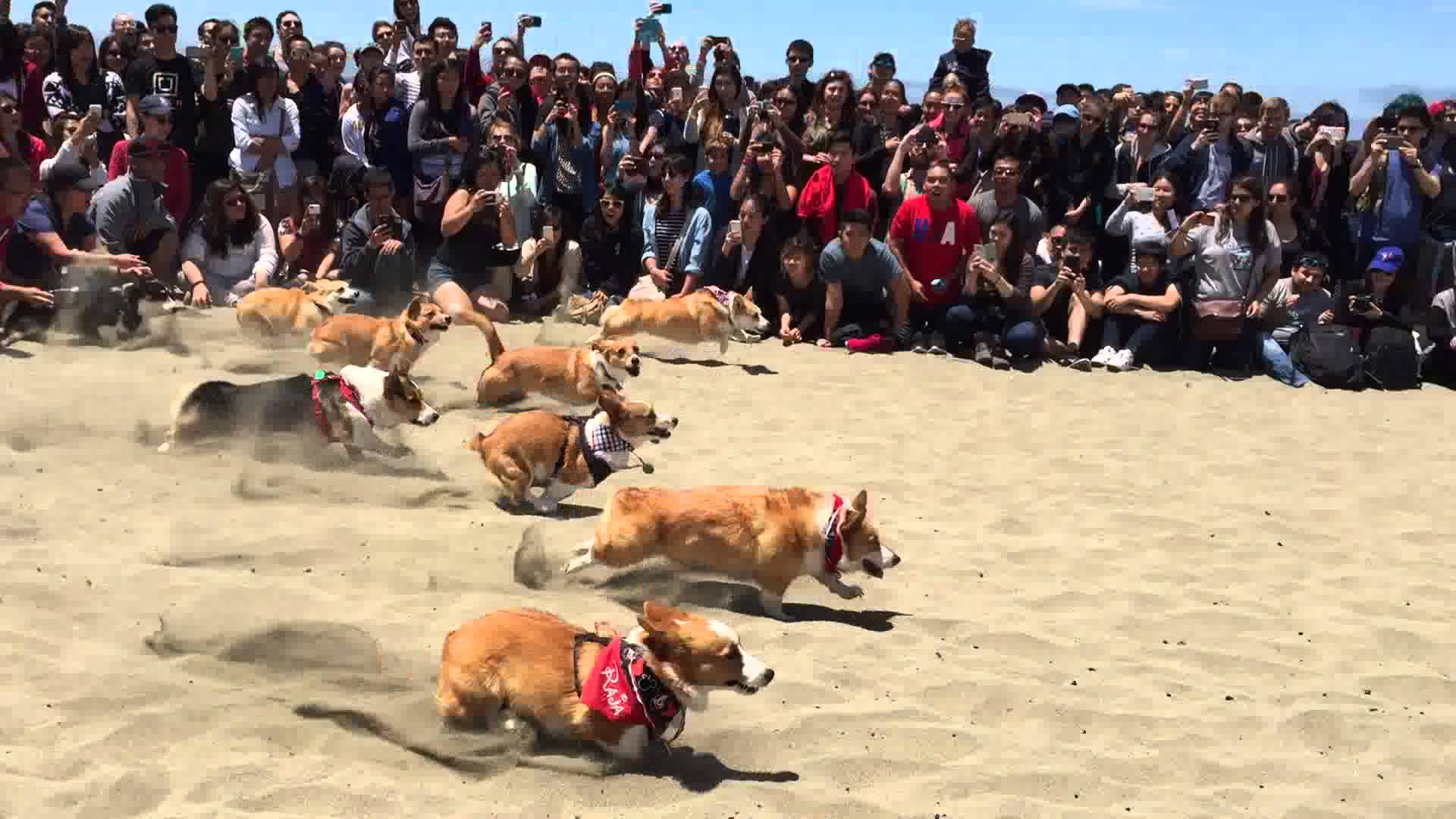 OMG it's time for Corgi-con – I think we're going to faint from cute canine overload.
This Saturday from 10am until 2pm, hundreds of corgi dogs (and their owners) will show up at Ocean Beach for the fall edition of Nor Cal Corgi Con.
Organized by "Maki Boo, Bailey, Cote and Buttons", the event's Facebook page says they had 500 Corgi's at their last event. Can they top it?
The group has a website with Corgi Con gear, with proceeds benefiting Corgi Aid and Muttville Senior Dog Rescue.
We heard that Queen Elizabeth may be rearranging her schedule to attend. Stay tuned.
Sarah B.
[via SFGate]