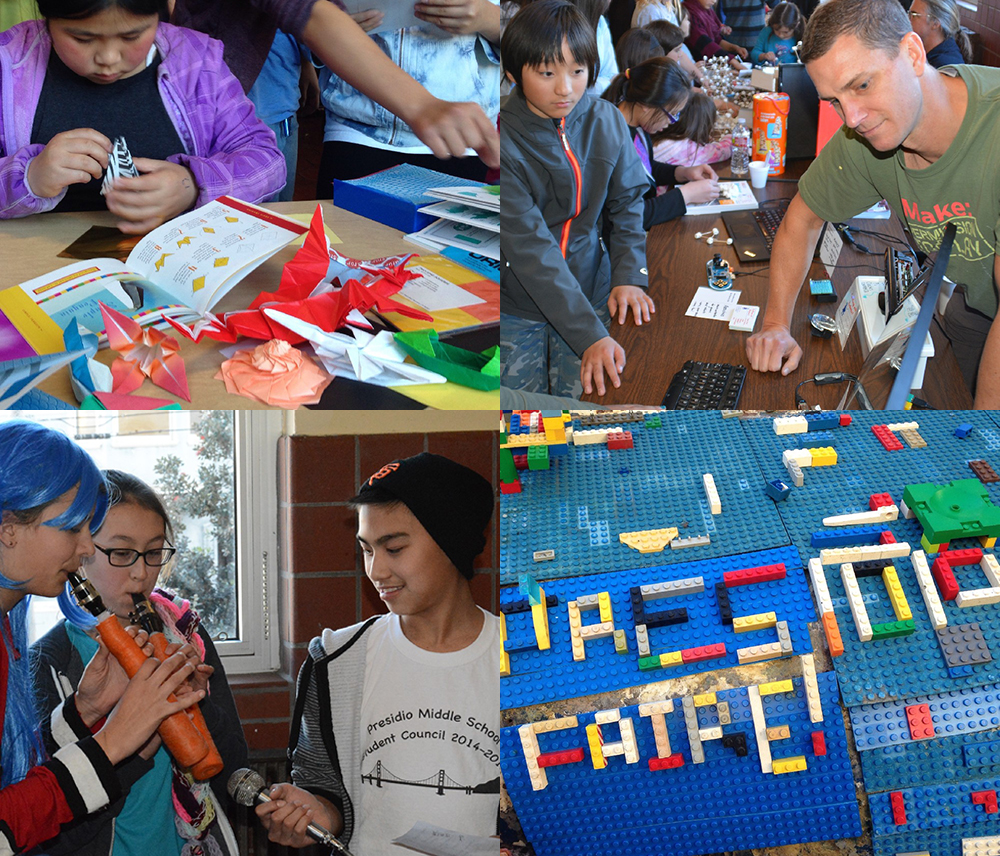 On Sunday, April 17 Presidio Middle School (450 30th Avenue) will host this year's School Maker Faire for middle school students.
If you're not familiar with Maker Faires, they are events that celebrate arts, crafts, engineering, science projects and the Do-It-Yourself (DIY) mindset.
The event offers participants the chance to learn by doing new things, to connect with other builders in the community, and to leave feeling inspired to continue creating after the event.
This year the Faire will highlight S.T.E.A.M., "which celebrates innovation and creation across the fields of Science, Technology, Engineering, Art, and Music (ok, it really it stands for Math.. but we are taking some creative liberties here)".
The event is free but organizers are asking people to pre-register for tickets so they can get a headcount.
So bring your string, duct tape, nuts, legos, laptops, bolts and other DIY materials and dive in! The event runs from 1pm until 4pm.
Sarah B.