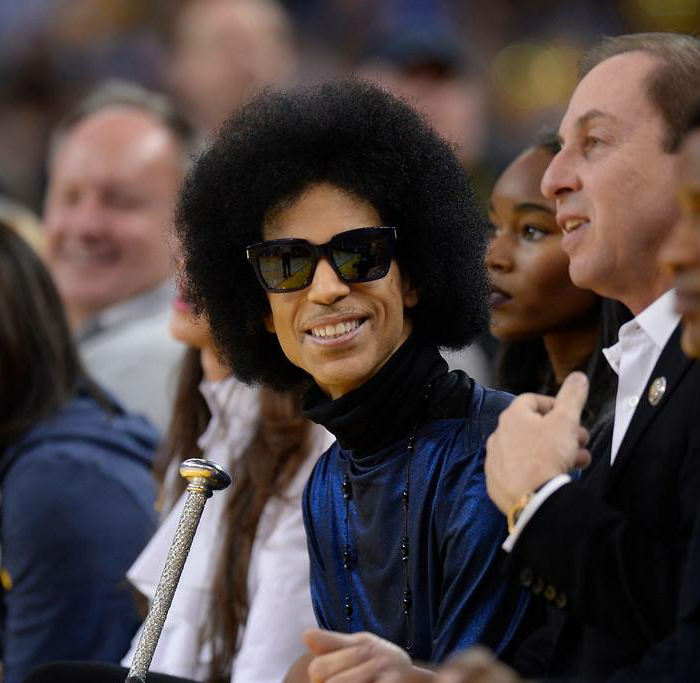 I rarely get personal on the blog, but today is different. So I thank you in advance for indulging my detour from your usual Richmond District news and information.
Some of you who know me know that I am a gigantic Prince fan. His music has been the soundtrack to my life for over 30 years. I've seen him in concert dozens of times here in SF, in Minnesota, London – wherever the purple "bat signal" has called me to. Some of you helped me celebrate the 30th anniversary of Purple Rain at the Balboa Theater in 2014.
Today's news of his passing has hit me very hard, like I've lost a family member. It seems crazy to feel so devastated about a person whom I have never officially met, or have never had a real conversation with. But his impression on my life is indelible, and permanent. He is a musical genius and a giant light went out when he passed. My life's memories are interwoven with Prince's music and movements; I've made wonderful friends who share a passion for his music.
San Francisco and the Bay Area have a special connection with Prince. He recorded his first album at the Record Plant in Sausalito. He loved playing here because our fans "got" him and his music – arenas would sell out in hours, and fans like me would wait in line from morning til night to get a good spot at a show.
He loved basketball and the Warriors. The photo above was snapped courtside at the Warriors game the night before Prince played Oracle Arena with his "Piano & A Microphone" concert earlier this year – what would be his last show in the Bay Area.
I love the photo because of his smile – which he showed the camera sparingly. But he had a very sharp, funny sense of humor and loved to pull pranks.
I never missed a chance to see Prince when he came to town – even multiple times in one night or in a week. I'm grateful for every show I got to see, whether in the front row of The Fillmore or 50 rows back in San Jose's arena.
Prince's music will live on and his influence will never fade. I will miss him every day and hearing his music for the next while will be hard. Thank you, Prince for all of your talent, passion, creativity and imagination. I have a million purple memories for which I will always be thankful.
Sarah B.