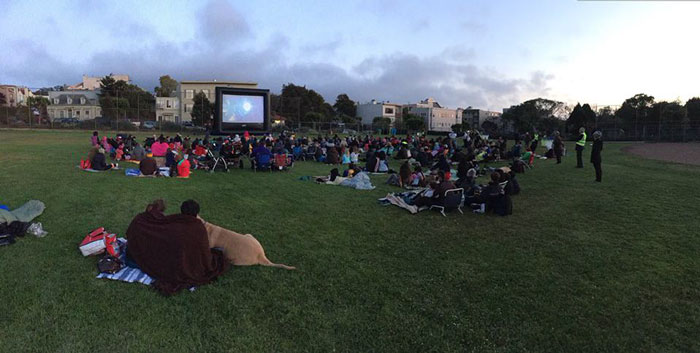 Outdoor movies are coming back this summer in Rossi Park on Saturday nights! The schedule for 2016 is:
May 28th – Finding Nemo
June 18th – Star Wars: The Force Awakens
July 23rd – Hook
August 13th – Zootopia
Each event runs from 6pm until 10pm, with the movie starting at sundown (around 7:30pm). Movies are always free and everyone is encourage to bring blankets, (low profile) chairs, and layers to keep warm during the movie.
You don't have to reserve a spot, but RSVP's are helpful for organizers.
Sarah B.