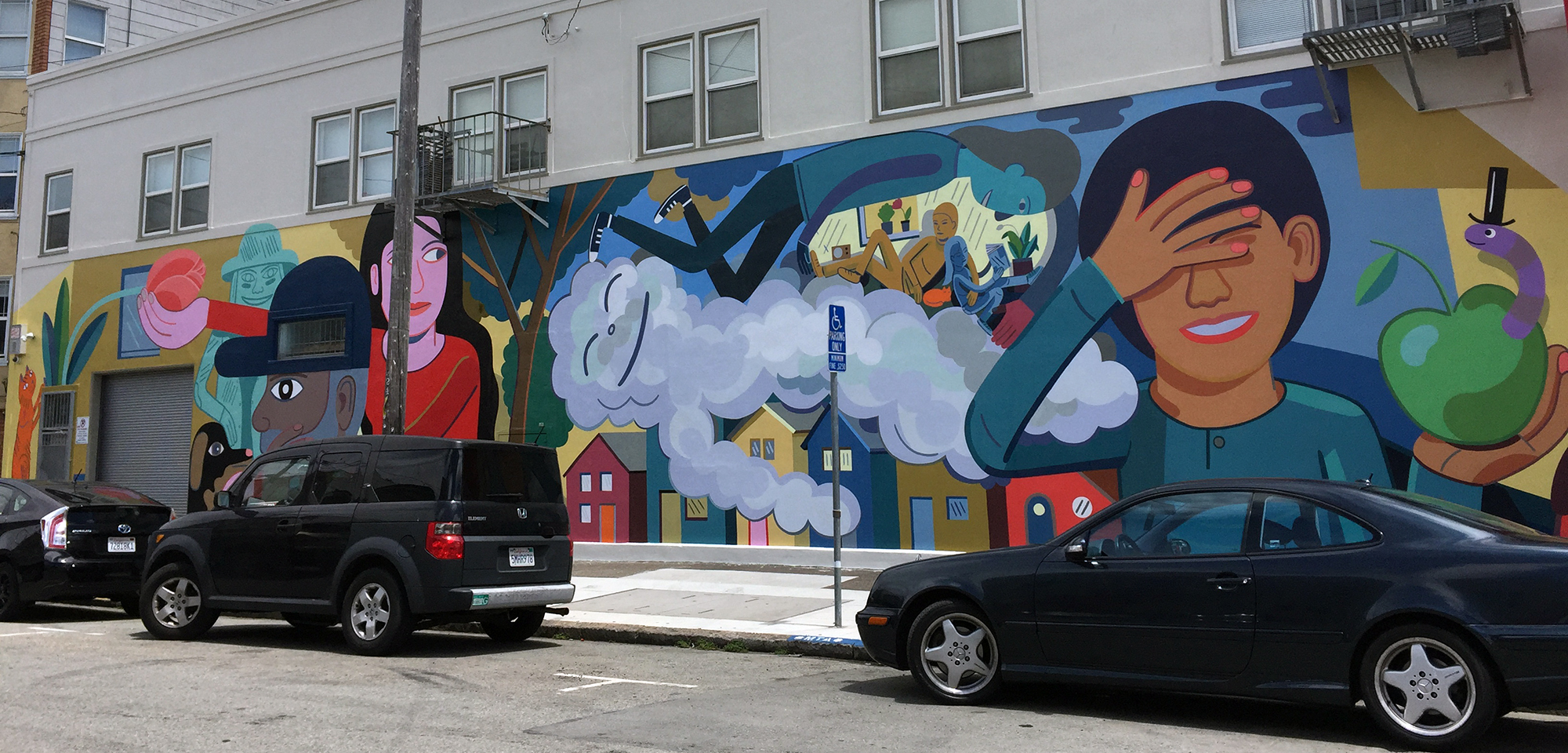 The new mural on the wall of Ace Hardware at 3rd and Clement was completed a few weeks ago. And on Saturday, May 28, there will be an official celebration to welcome the mural to the neighborhood. Mural artist Jason Jagel will also be at the event.
The mural, dubbed "Mr. Foggy", was a collaboration between Supervisor Mar's Office, The Clement Street Merchants Association, The Richmond District YMCA, Standard Plumbing Ace Hardware, The SF Arts Commission, and Jagel.
The event takes place May 28 from 4pm to 6pm at Ace Hardware, 152 Clement.
Sarah B.