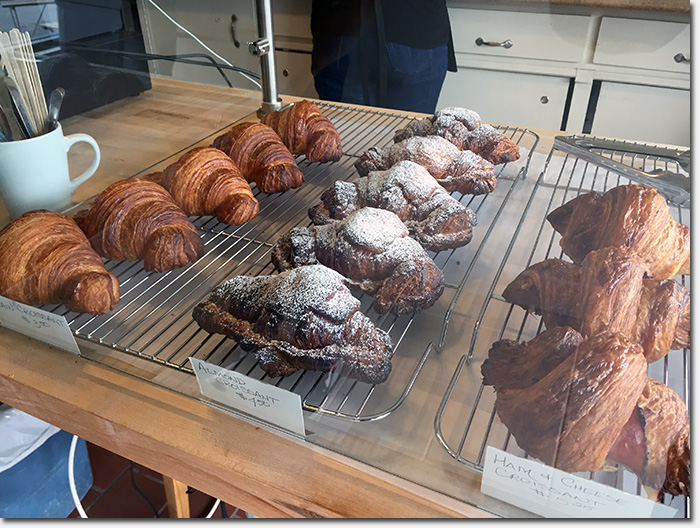 It's only been a little over a year since Arsicault Bakery opened at 397 Arguello. But if you've stopped in for owner Armando Lacayo's amazing French pastries, you won't be surprised to learn that Arsicault was named Bakery of the Year by Bon Apetit magazine.
That's not for San Francisco, that's for the NATION. As in the entire United States. Way to go, Arsicault! Here's what Bon Apetit had to say about Arsicault:
What does it take to stand out in a city of sourdough savants? One, and only one, thing: a croissant that's simultaneously so preposterously flaky it leaves you covered in crumbs, so impossibly tender and buttery on the inside that it tastes like brioche, and so deeply golden that the underside is nearly caramelized.
It's already tough to get a hold of one of Arsicault's amazing croissants because they sell out so fast every morning. Lacayo describes them as "a croissant you can listen to" due to their crunch and flakiness.
This is quite an honor for Lacayo, who is a first-time bakery owner. But anyone who has gotten to know him has seen how much time, passion and hours he puts into his craft. And you can taste it with every bite.
The bakery recently added a new item: Raisin Kouign. It's a traditional French raisin roll (Pain aux raisins) that they bake like a kouign amann in order to get a nice caramelization. Delicious.
Congratulations to the whole Arsicault team! I hope they're ready for the onslaught of pastry aficionados headed their way… 🙂
Sarah B.