580 runners came out for the 4th annual Richmond District Jog in the Fog 5k presented by Kaiser Permanente on Sunday. Racers congregated at the start in Mountain Lake Park and after opening remarks from presenting sponsor Kaiser Permanente and the benefiting charity, the Richmond District YMCA, they were off when the official fog horn blew at 8am.
Mother Nature was on the fence on Sunday, serving up high clouds and overcast which blocked the sun, but left enough room to enjoy the beautiful views along the Lands End coastal trail. Runners finished the 3.4 mile course in the USS SF Memorial Parking Lot at Lands End after a final (sometimes unexpected) push up a set of stairs.
This year, the course included the "Mile Rock Challenge", sponsored by Hi-Five Sports. Runners who descended approximately 150 stairs down to Mile Rock Beach received a Murphy Coin at the bottom, which they could then redeem for a fun prize after coming back up and making it to the finish line. Congratulations to the runners who took on this extra challenge!
Volunteers in the finish area were astounded to hear shouts of "runner coming!" in the 19th minute. Runner Peter Lunny, age 37, came bounding to the finish with a record-setting 20:34 time for the 3.4 mile course, crushing the 2013 course record by 1:11.
Not far behind was the top boy, Killian Murphy, age 10, who finished with a sprint and a 26:28 time. The top woman finisher, Jessica Blelloch, age 15, crossed the line at 29:42 and held up her Murphy Coin and asked "Where do I turn this in?". Not only was she the first woman to finish, but she also completed the extra course challenge! Blelloch's brother, Andrew, snagged top honors in 2014…we may have a Richmond District running dynasty on our hands!
The top girl finisher was Jolie Barrett, age 10, who finished with a time of 30:11. All top runners received trophies.
This year's race was full of runners and walkers of all ages donning their purple t's in honor of the artist Prince. 29% of registrants this year were age 12 and under. Families crossed the finish line together and as in years past, there was not shortage of creative finish line arrivals, including one backward runner who collapsed in a heap from exhaustion.
Waiting in the finish area was water, fresh fruit from Grocery Outlet, and sponsor tables that offered up goody bags from the YMCA, tasty treats like granola from Angelina's Deli & Cafe, and the chance to get to know some neighborhood sponsors like Sequoia Real Estate and the San Francisco Federal Credit Union. Mile Rock challengers had fun choosing from a wide array of prizes at the Hi-Five Sports table where they could also hi-five their mascot, Murphy the dog.
We want to thank all of our neighborhood sponsors who helped make the race possible this year. In total, we raised just over $15,000 for the Richmond District YMCA and its programs.
Way to go, Richmond District – we'll see you in 2017!
Sarah B.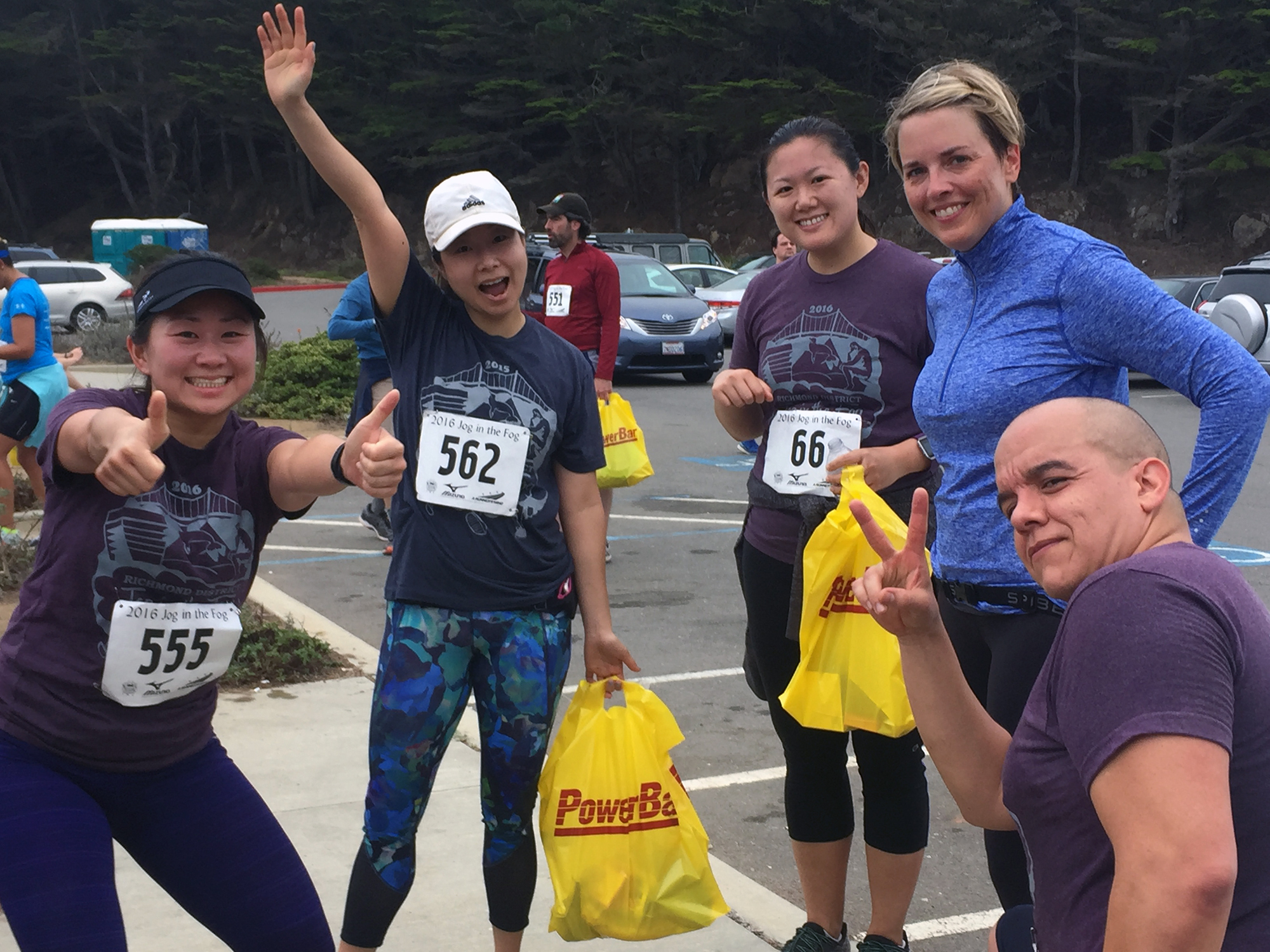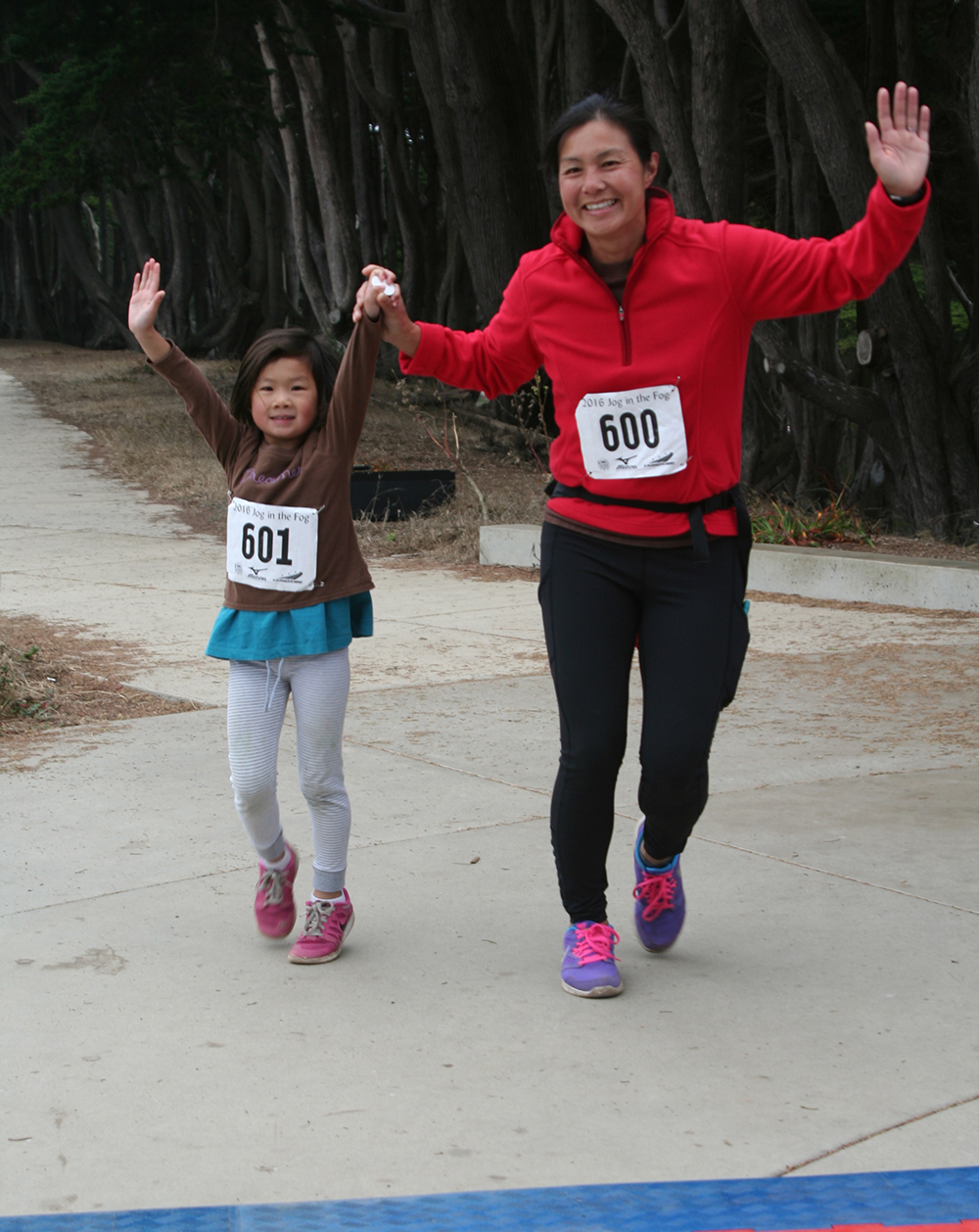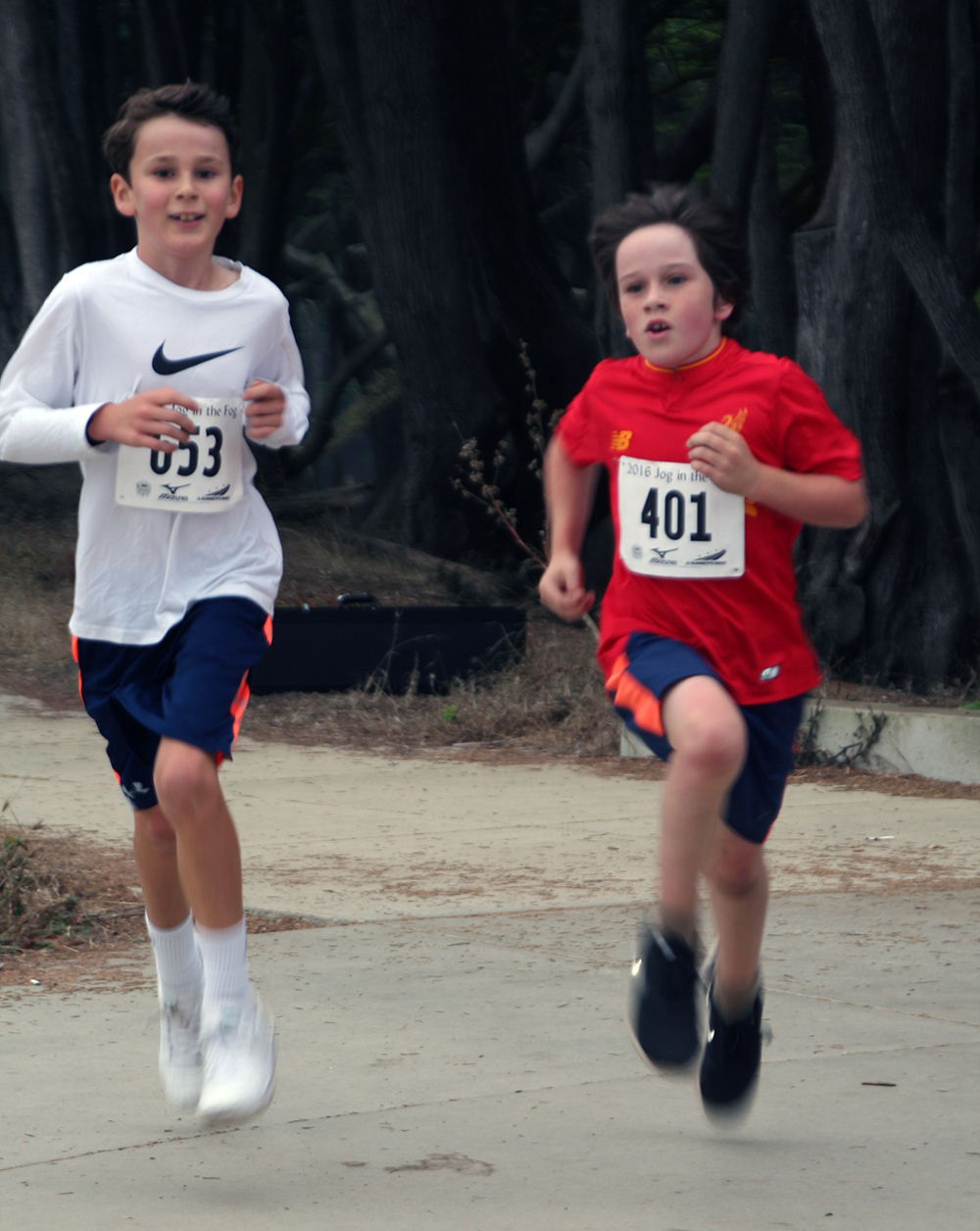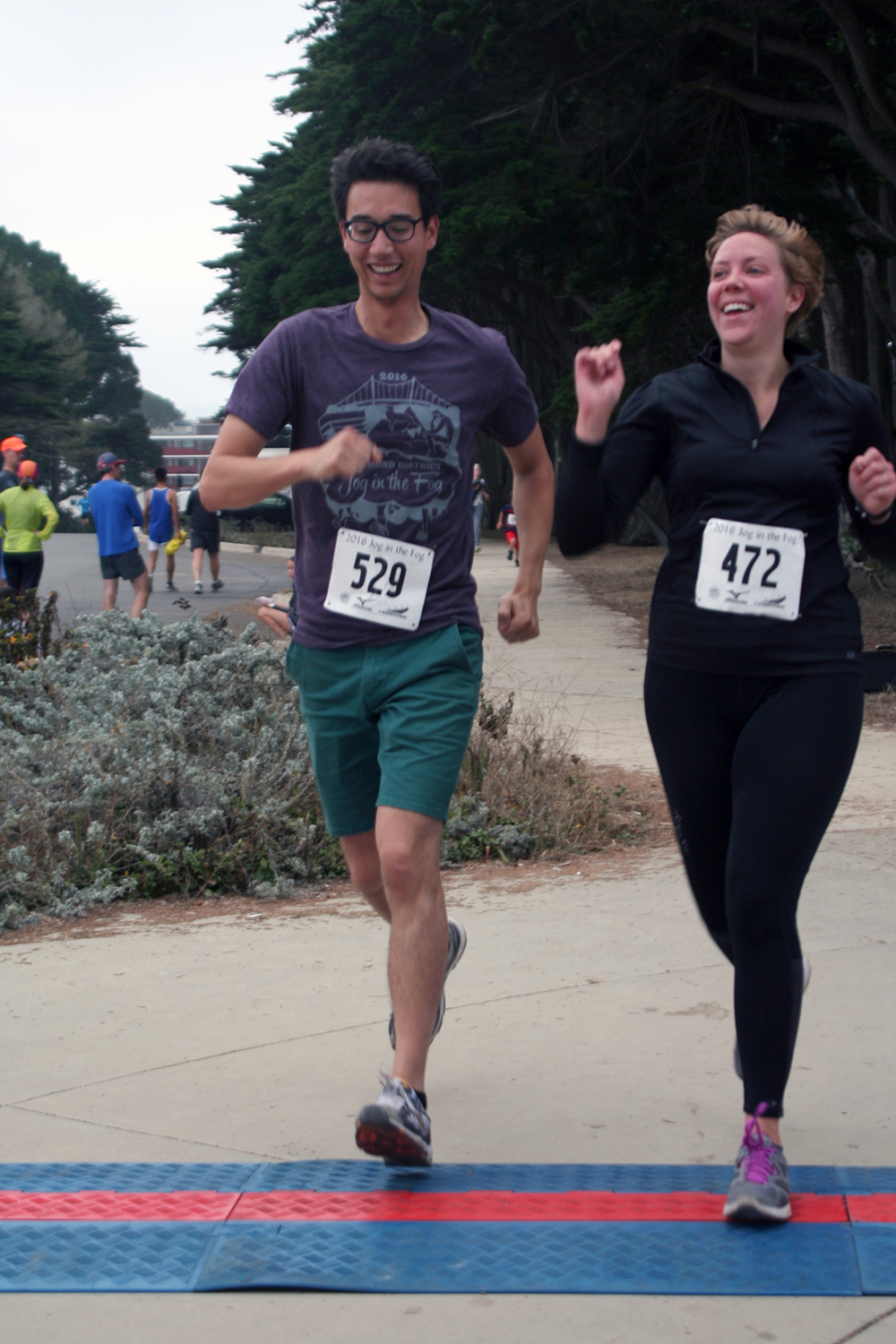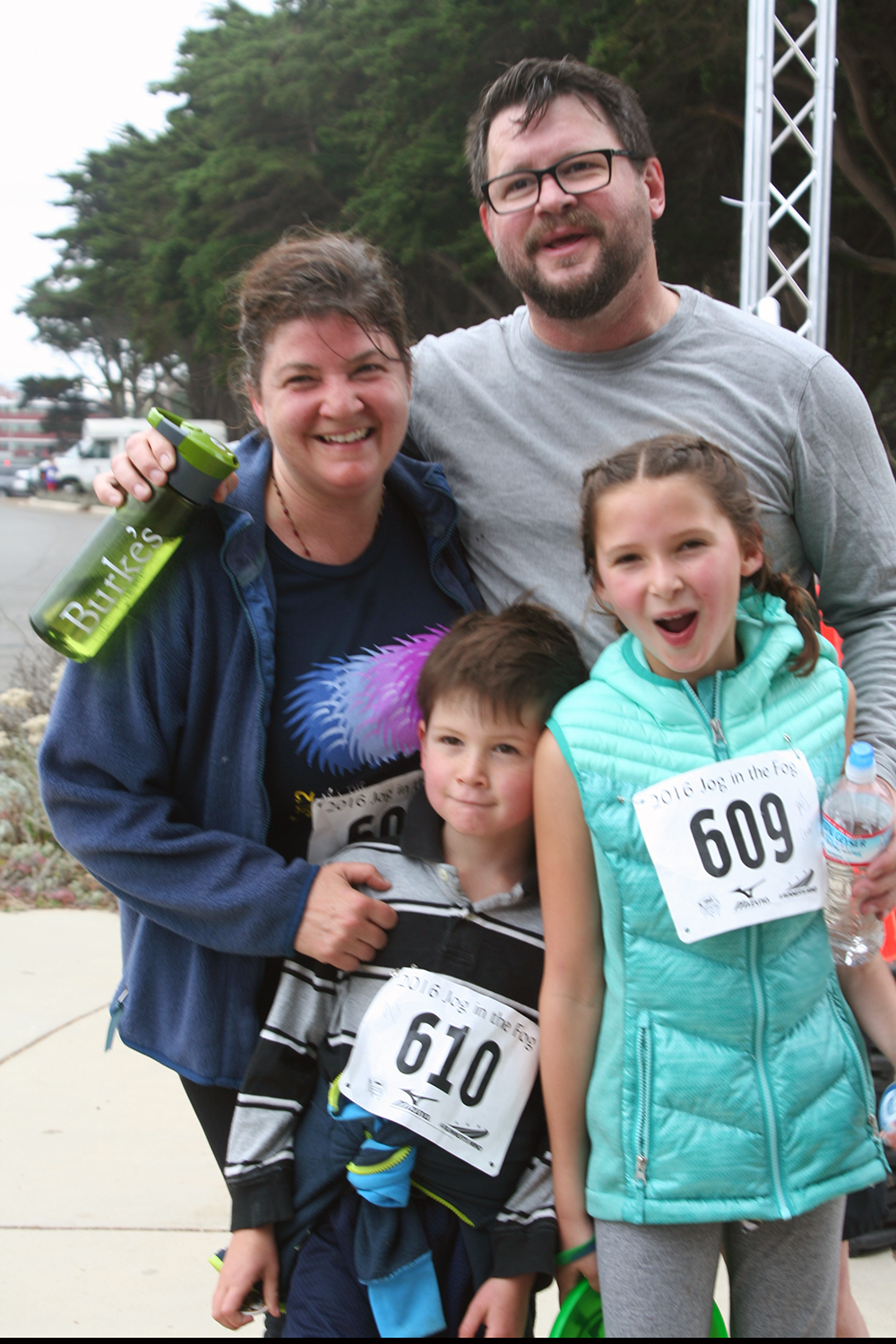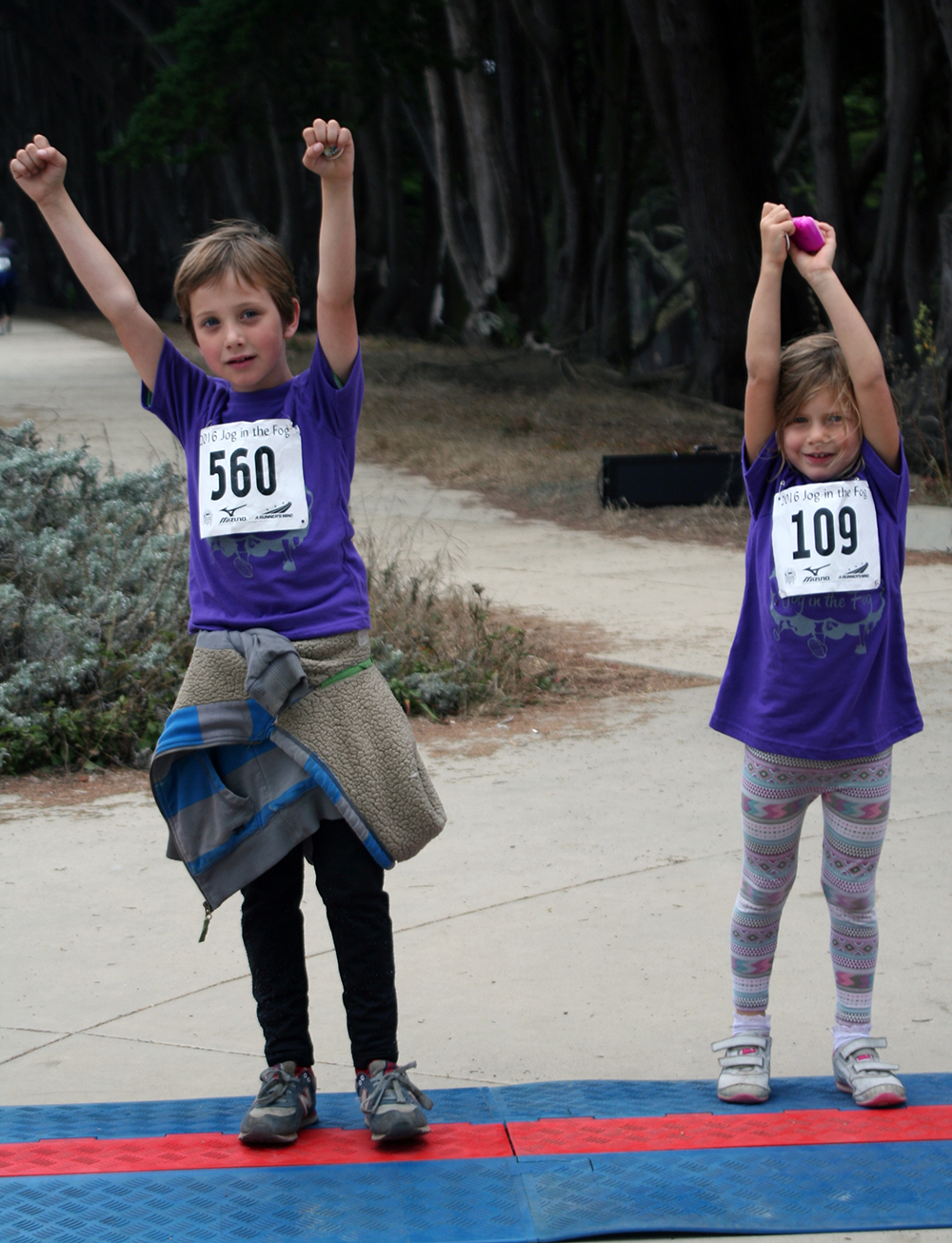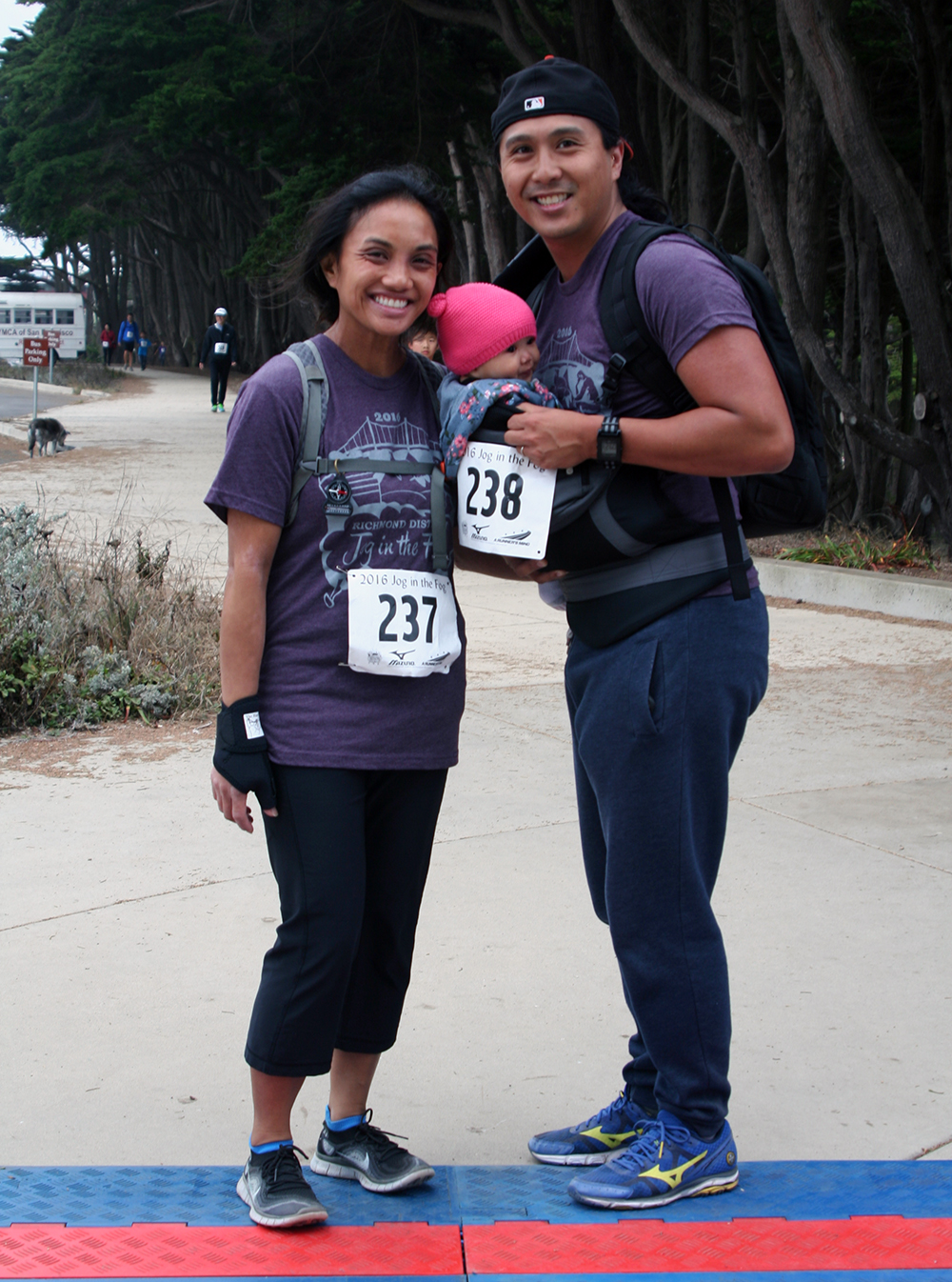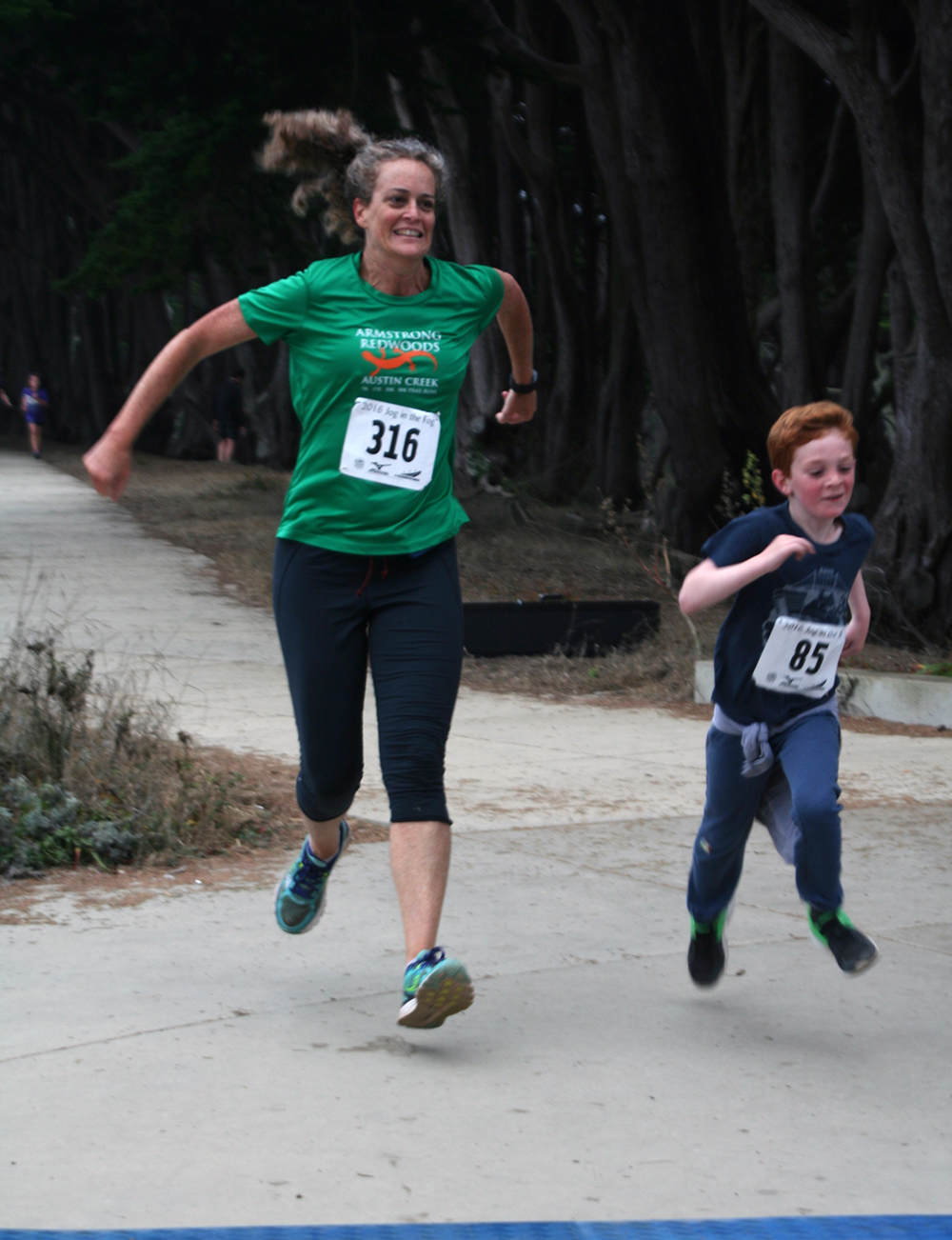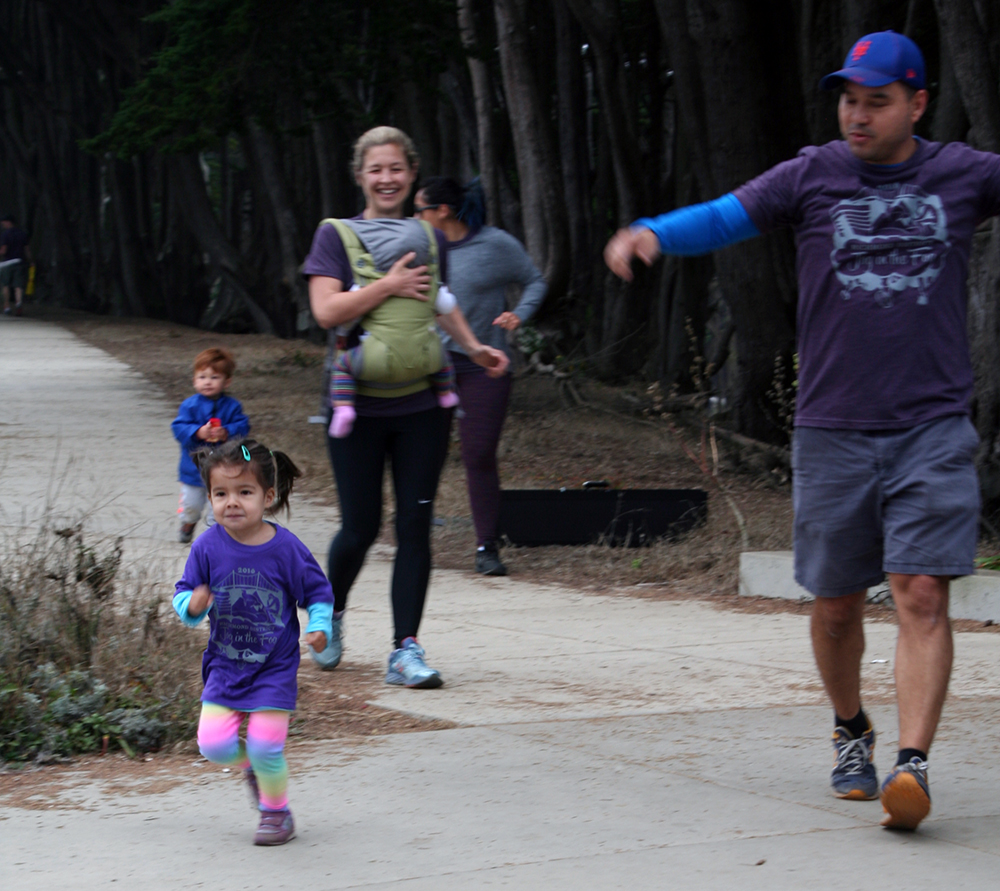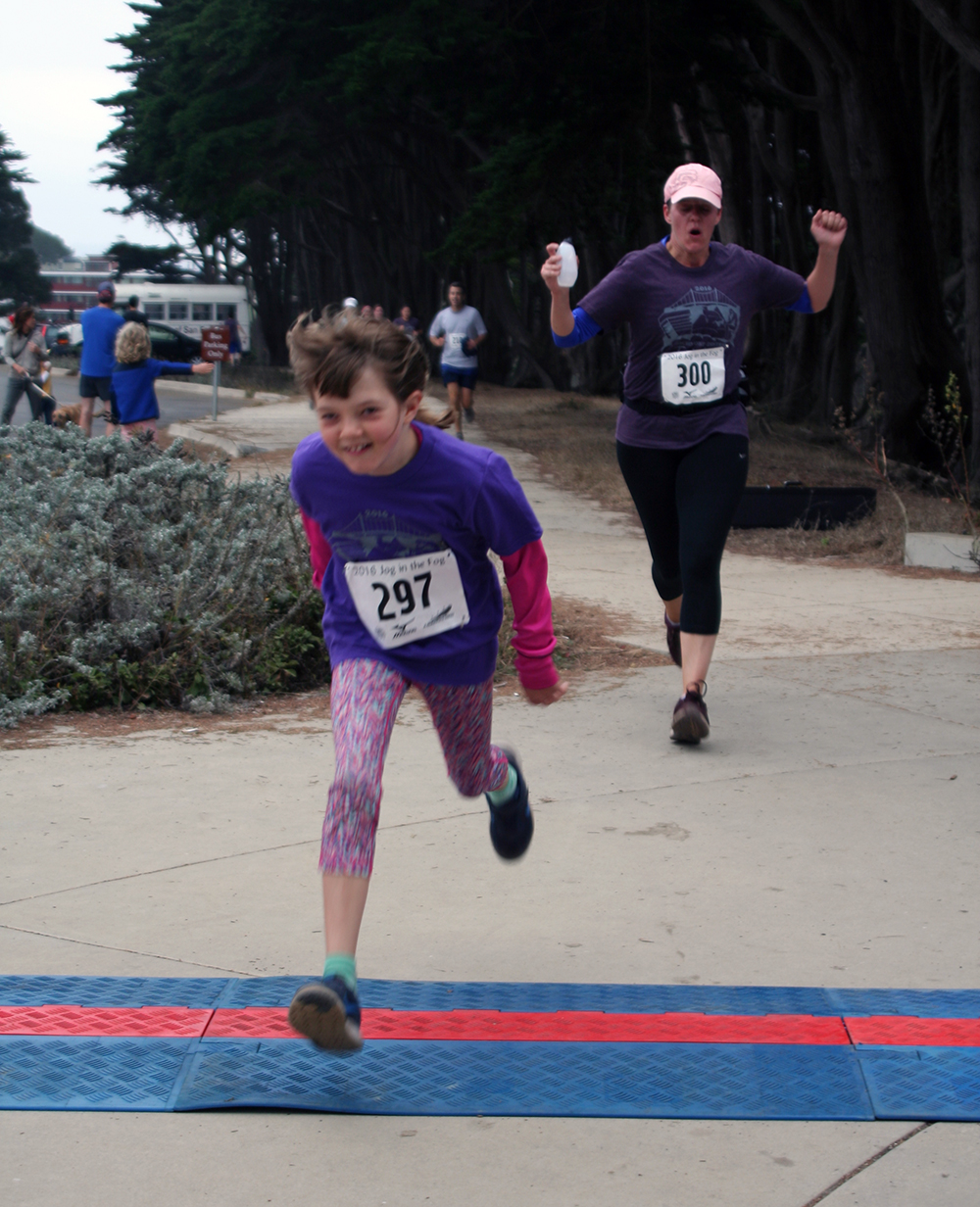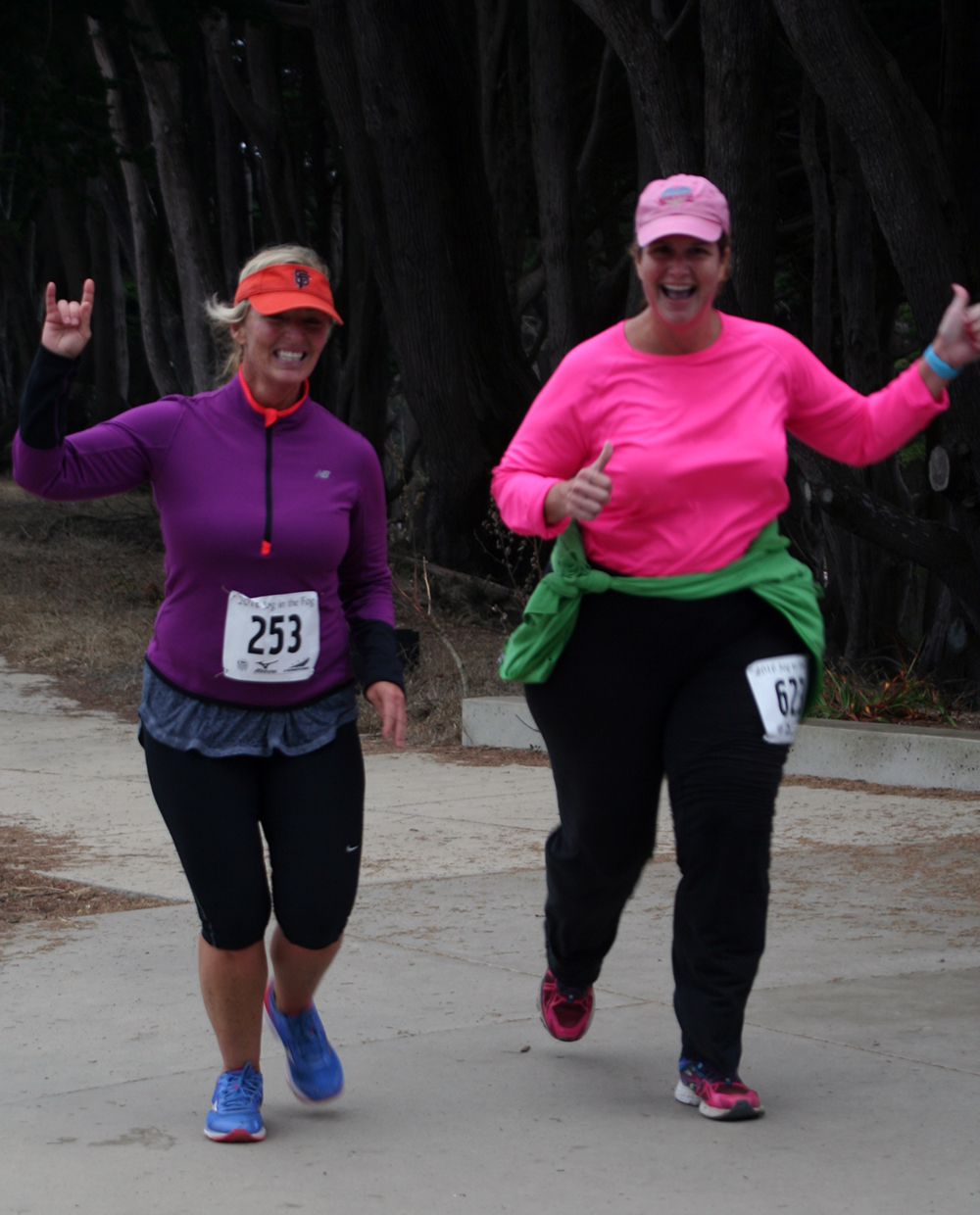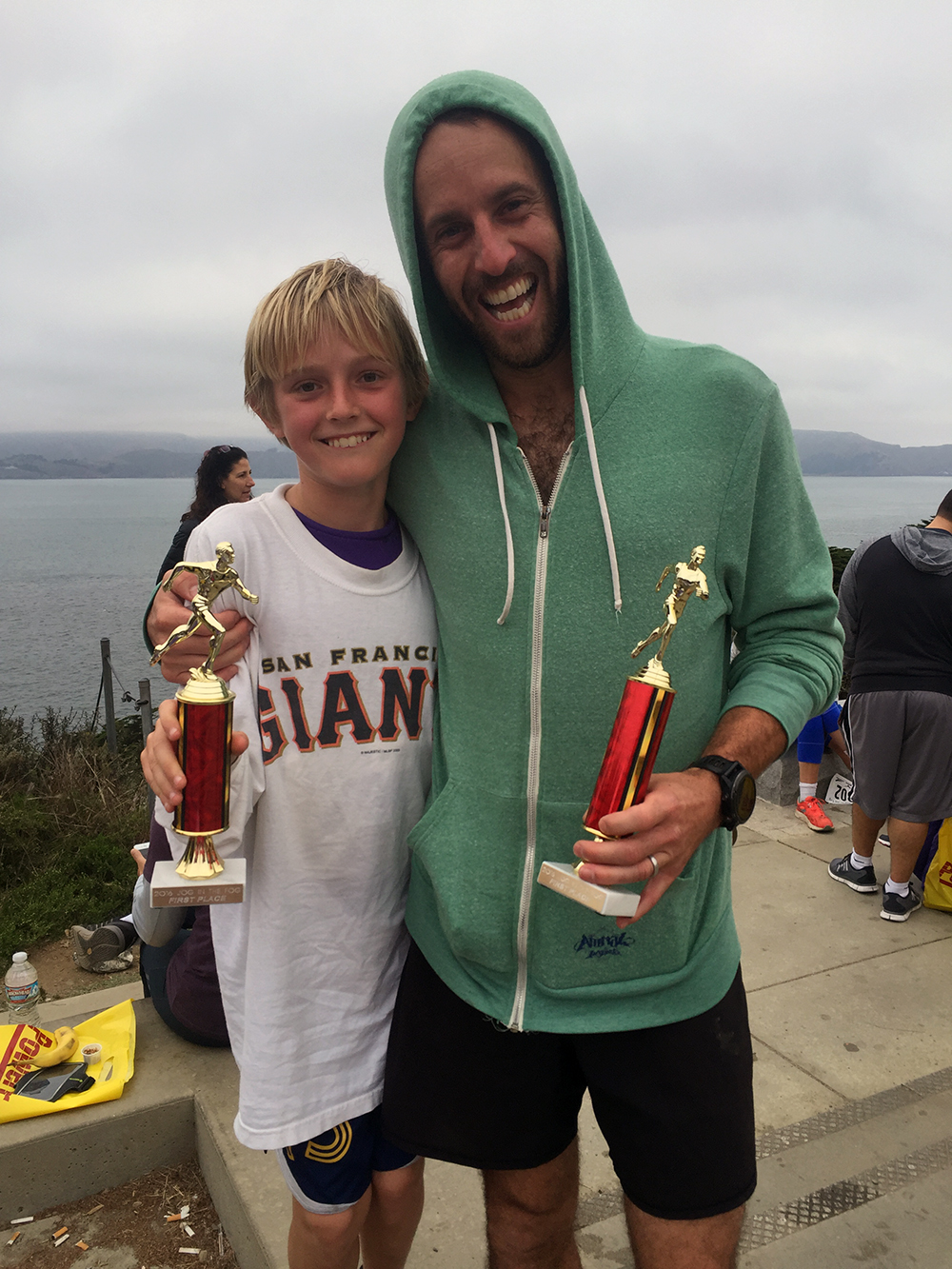 Special thanks to our 2016 Jog in the Fog Sponsors
PRESENTING SPONSOR