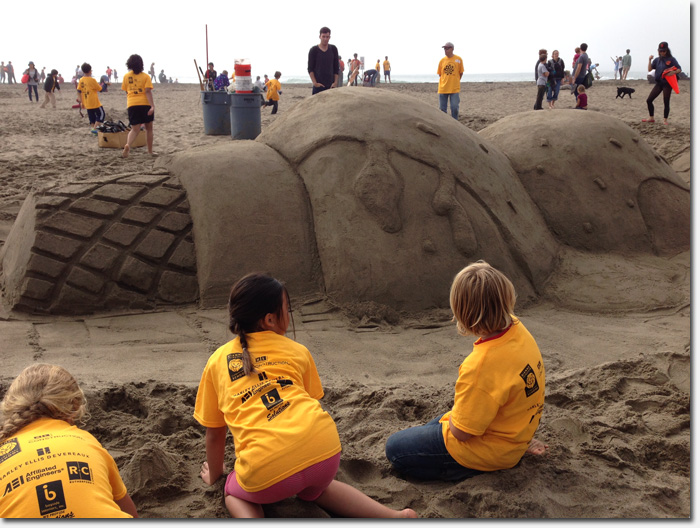 It's back! On Saturday, Ocean Beach will host the 34th annual Sandcastle Contest put on by Leap | Arts in Education.
The contest pairs elementary school classes with professional contractors, engineers and architects to design a sandcastle that gets built on the day of the event.
This year's theme is "Makers & Movers," and challenges teams to build sandcastles resembling remarkable innovations, people that inspire us, or things that physically move us.
Building begins at 11am and finishes up around 2pm. So stop by Ocean Beach from 2pm to 4pm to check out the finished sculptures.
Good luck to all the schools that are participating!
Sarah B.