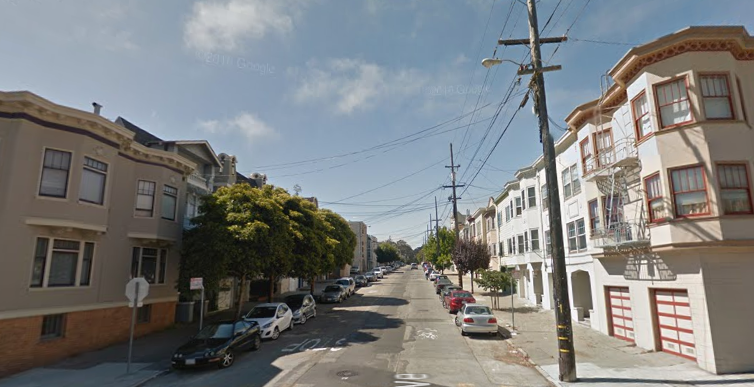 This Wednesday, the SFMTA is hosting a "pop-up table session" public outreach meeting to present plans for the Inner Richmond Neighborway Project.
"The goal of our project is to create a slow and low-traffic street for people walking or biking to Golden Gate Park, the Presidio, or other neighborhood destinations in the Inner Richmond," wrote SFMTA Transportation Planner Jason Hyde in an email to the Clement Street Merchants Association.
"We're looking at installing traffic-calming infrastructure such as speed humps, traffic circles, paint improvements, signal upgrades, or traffic barriers to prioritize a north-south route for people walking and biking, with a focus on 8th and 10th Avenues."
To learn more about the project and provide your input, stop by the Mini Park outside the Richmond District Branch Library at 350 10th Avenue on Wednesday between 4pm and 6pm to meet SFMTA project planners.
The project website says "MTA will be conducting further public outreach for this project in late 2016/early 2017".
It's too bad the public outreach effort is being held in the afternoon on a workday, but hopefully they will offer additional weekend or after-work opportunities for residents to provide feedback. Feedback can also be sent to Charlie Ream, SFTMA Planner at charles.ream@sfmta.com or via phone at 415.701.4695.
Sarah B.