It has sat quietly at 23 Clement Street for 45 years, filled with yards and yards of beautiful fabrics, buttons, ribbons and notions. But come mid-December, Satin Moon Fabrics will close its doors and say a final farewell to the Richmond District.
The store is owned by two sisters, Susan and Alice Miyamoto. Originally from Los Angeles, the two came to the city for a change of scenery, and to follow the burgeoning 60's music scene. Alice had studied fashion design in school, Susan had a degree in occupational therapy.
Neither of them knew anything about running a business or operating a storefront, but their love of sewing and design led them to open Satin Moon.
"Our parents were a little upset," said Susan. "They wanted us to be doctors," said Alice, in a 2010 interview with the Chronicle.
The store is small – just a little over 1,000 square feet. Originally it was a photography studio and the sisters invested to upgrade the space's electrical, install new lighting, and the fixtures for their fabric displays.
"It was a lot of money for back then," says Susan, the older sister by four years.
But since they opened in 1972, not much has changed inside. The store is a destination for sewers, people who want to re-upholster their furniture, or make some new pillows. They come for the fabrics, which Susan and Alice handpick themselves.
"We look at fabric, at prints, like a work of art," said Susan. "We like abstract, and we like vintage," said Alice in 2010.
At one time, the sisters had three full-time employees. But since the recessions in the late 2000's, business has not been the same. Now just Susan and Alice handle the business and the customers that come from across the Bay Area to browse their high-end bolts of fabric.
Nowadays, Susan says that people who come in are not very skilled at sewing, and often have no idea what they want or what they're looking for. She says a lot of people buy their supplies and fabrics online. But more crucially, people just aren't sewing and creating as much as they used to.
"We used to buy fabrics a couple of times a year, at shows in New York and Los Angeles. But it's been awhile since we've bought new fabrics for the store," says Susan.
"We used to stock fabrics from Italy, and France – beautiful European fabrics but now a lot of those mills are no longer around or have changed their business, or there's no market for it."
The sisters plan to stay open until mid-December, and in the meantime are offering markdowns on their inventory to sell as much as possible.
While we waited to speak with them, one woman was agonizing over which fabrics to purchase, and said she would be back the next day. One woman bought straps for some bags she planned to make, and another bought some tea towel fabric to make a house present for her Thanksgiving host.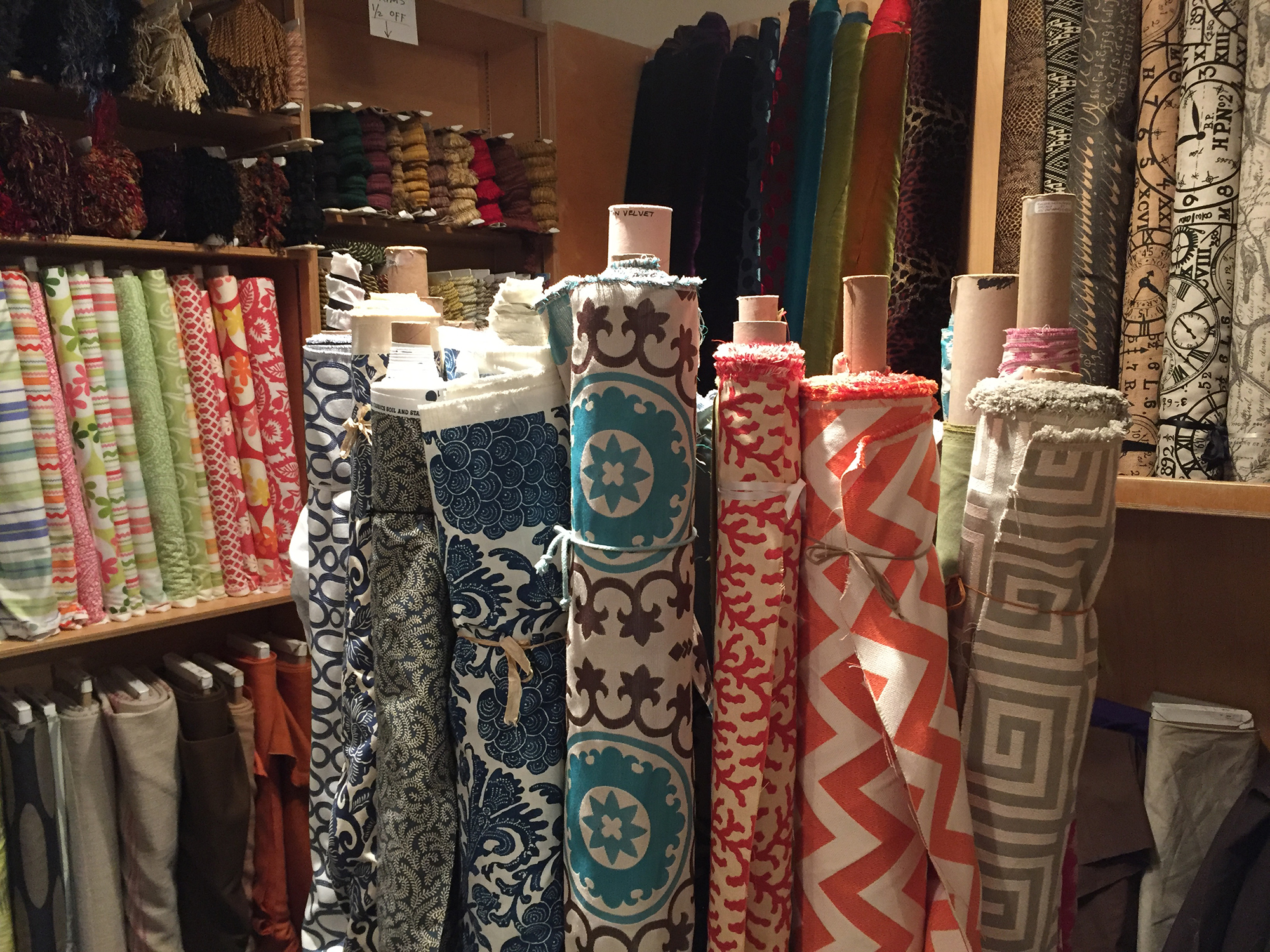 One customer exclaimed that she was about to cause an avalanche with the bolts of fabric in one section.
"Don't worry about it. We don't care any more, we're over it! We've been over it for the last 10 years!" the sisters yelled back in jest. "We're old and we're tired!"
Susan says their leftover inventory will be liquidated or donated to schools or arts programs in the Bay Area.
"I will miss the fabrics the most," said Susan.
Be sure to stop in for your last yards of fabric at Satin Moon, and while you're there, thank Alice and Susan for their years of business on Clement Street. We wish them all their best in their post-Satin Moon chapter.
Sarah B.