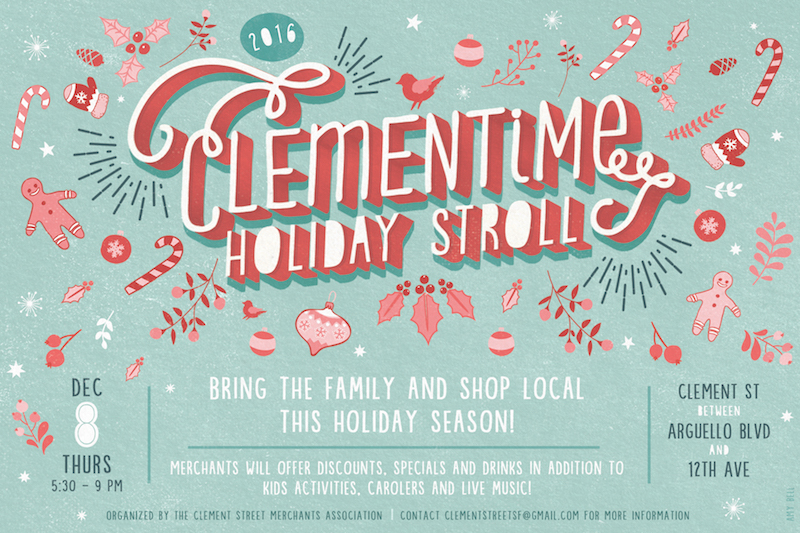 'Tis the season for shopping and what better way to do it than to support your neighborhood merchants?
On Thursday, December 8 from 5:30pm until 9pm, merchants along Clement Street between Arguello and 12th Avenue will host the Clementime Holiday Stroll. Many of the businesses will offer special savings, food and drink and family-friendly activities that will make shopping feel like a breeze.
Check out the map below for the participating businesses and special offers (scroll down on the map for a handy list too). Get 10% off at Green Apple all night long, pop in Toy Boat for a $1 kid's cone, save 15% on cool bike gear at City + County Bicycle Co, let the kids make holidays crafts at Eats with the Richmond District YMCA, or show your best side in the pop up photo booth at Burma Superstar.
We even hear there will be SNOW on Clement Street. Yup, you heard that right – S.N.O.W.
Over two dozen businesses, all members of the Clement Street Merchants Association, are participating in the stroll. Come to Clement Street on Thursday night to shop local, meet your neighbors and celebrate the holiday season.
Sarah B.
View Clementime Holiday Stroll 2016 in a full screen map