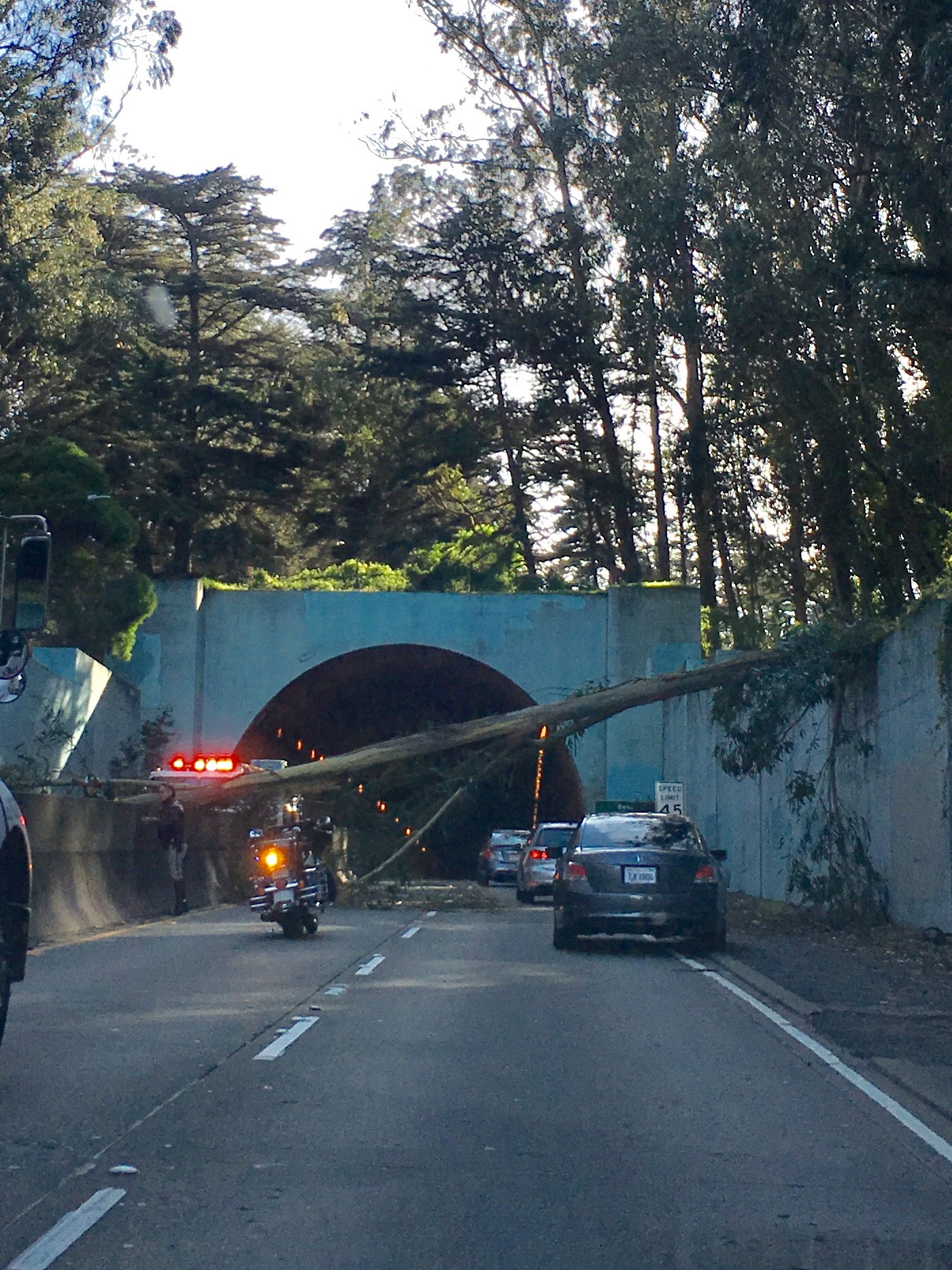 Around 1:30pm on Monday afternoon, a large eucalyptus tree fell from the Presidio into the roadway along Veterans Boulevard / Highway 1 near MacArthur Tunnel. The large tree spanned across the four lanes of the highway, bringing all traffic to a standstill on both the south and northbound spans of Highway 1.
KCBS reports that a white Ford Escort was damaged by the tree, but no one was injured. Large trucks and buses had to pull over to the side of Highway 1 to await clearing of the tree. Some smaller cars were allowed to pass beneath the tree once officials on scene were able to assess the tree's stability.
The Chronicle reports that the tree was cleared and traffic resumed by 3pm.
Sarah B.