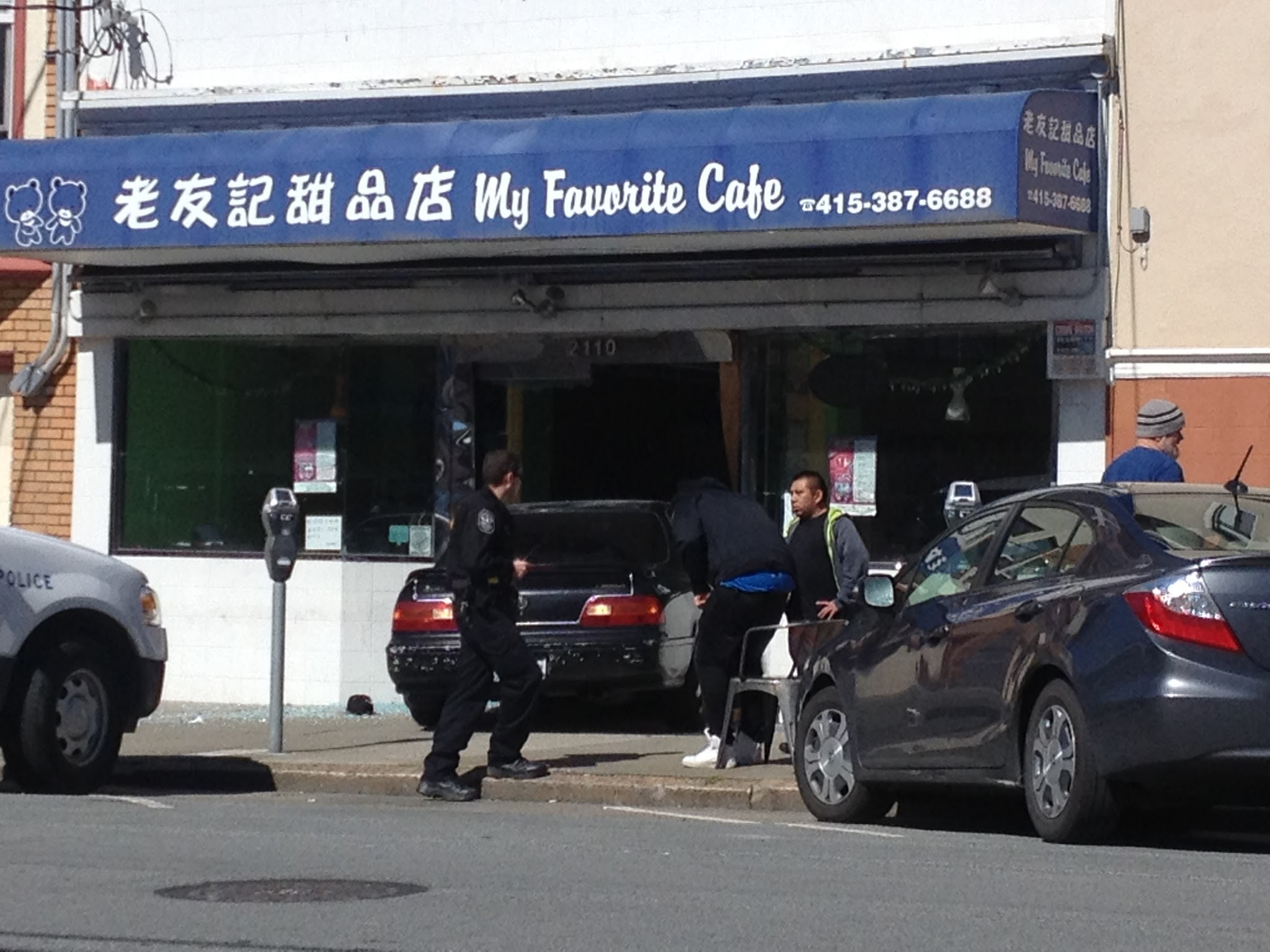 It's been a tough 24 hours for Richmond District restaurants…
A black sedan drove through the front door of My Favorite Cafe at 2110 Clement near 22ns Avenue on Tuesday afternoon.
Reader @NicoleCrittende sent us these pics, showing the nose of the car clearly inside the restaurant.
We don't know yet if there were any injuries, but we will update you if we learn more about the incident. Hopefully everyone is ok.
UPDATE: Reader @ms_emmyalyon says the restaurant was closed yesterday with a sign saying that renovations were underway. So let's hope no one was there today when the accident happened.
Sarah B.