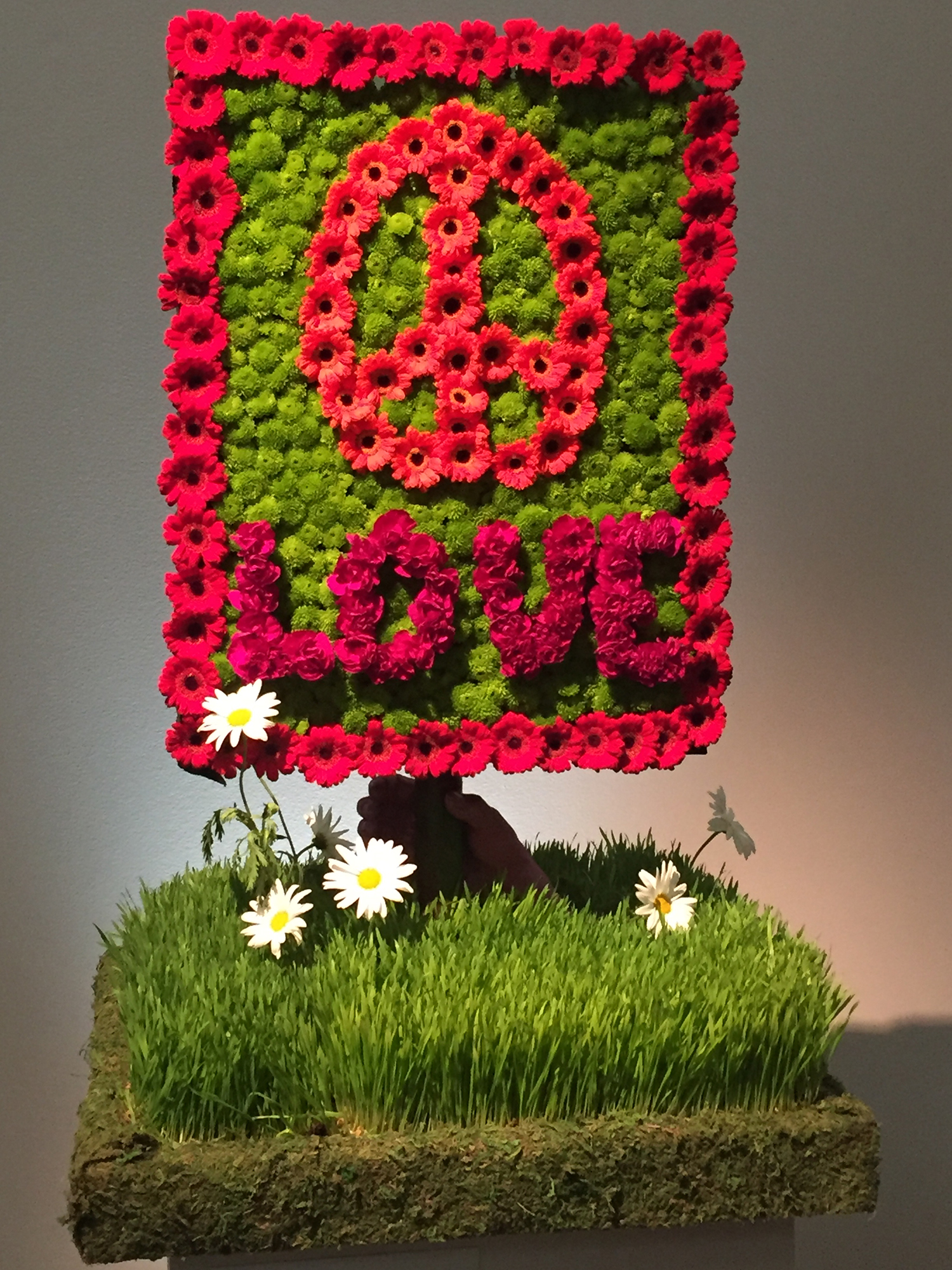 Last night, the de Young Museum kicked off its 33rd annual Bouquets to Arts exhibition, which pairs local floral designers with pieces in the museum's collection. The designers then create floral interpretations of their piece that are displayed alongside.
This year's exhibition features installations from more than 120 floral designers from the Bay Area and range from simple to elaborate (and even some humor thrown in). It's one of the few times you'll smell fragrant flowers as you peruse the Museum's collections, and enjoy striking colors and floral materials.
A few of this year's pieces honor the 50th anniversary of the Summer of Love, which the de Young will commemorate starting April 8 with their Summer of Love Experience: Art, Fashion, and Rock & Roll exhibition.
Bouquets to Arts runs this week only through Sunday, March 19. Admission is included with a regular museum ticket, and free to de Young members.
Sarah B.