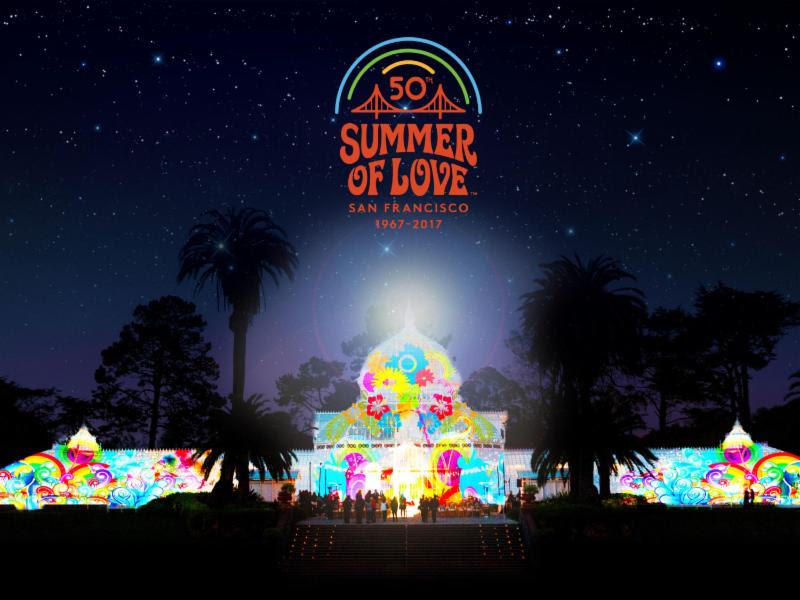 This year marks the 50th anniversary of the Summer of Love. The de Young Museum recently opened an exhibit to celebrate the art, fashion and rock n' roll of the era. And now the Conservatory of Flowers is planning their own Summer of Love commemoration with a new campaign to Light up the Conservatory. "The Conservatory of Flowers is planning a spectacular illumination project, which will light up our beloved living museum at night. Our vision is that this beautiful Victorian structure will become a vibrant canvas. Working with Obscura and Illuminate, partners behind the Bay Lights, our plan is to install an ever-evolving artistic external lighting exhibit that will create a magical nighttime experience in the Park." Donate today and then catch the first lighting on June 21.
If you've ever felt like you should be writing the next great American novel while the fog rolls by outside, then you may want to check out the new Writing Salon at 2042 Balboa near 22nd Ave, offering creative writing classes for adults. "We offer small classes to ensure intimacy and individual attention. Our talented teachers lead a wide selection of classes in fiction, poetry, personal essays, memoir, screenwriting, and much more." With single-day classes like "The Elusive Art of Comedy Writing" and "From Life to the Page – Crafting Stories from Our Own Experiences" you're sure to find good direction for your next career as a world-famous (read: struggling) novelist.
They're baaaack! The beautiful and majestic Great Blue Herons are back at Stow Lake for their nesting and breeding season. SF Nature naturalists are on site every Saturday from 10am to 1pm with scopes and walking tours to help you spot and observe the birds. From now through May 20.
This Thursday April 20 from 6pm to 8pm, Supervisor Sandra Fewer will host Richmond District City Budget 101 and Community Meeting at the Richmond branch library (351 9th Avenue). Come learn how the budget for the neighborhood is developed, who gets what, and give feedback about where you think money should be spent.
The quarterly meeting for the Planning Association for the Richmond (PAR) is on Wednesday, April 19 at 7pm at the Richmond Recreation Center (251 18th Avenue). Jeff Kositsky the Director of Homelessness and Supportive Services for the City and County of San Francisco, will give a presentation on homelessness in the Richmond. The new Captain of the Richmond Station, Captain Alexa O'Brien will be there, to introduce herself to the membership.