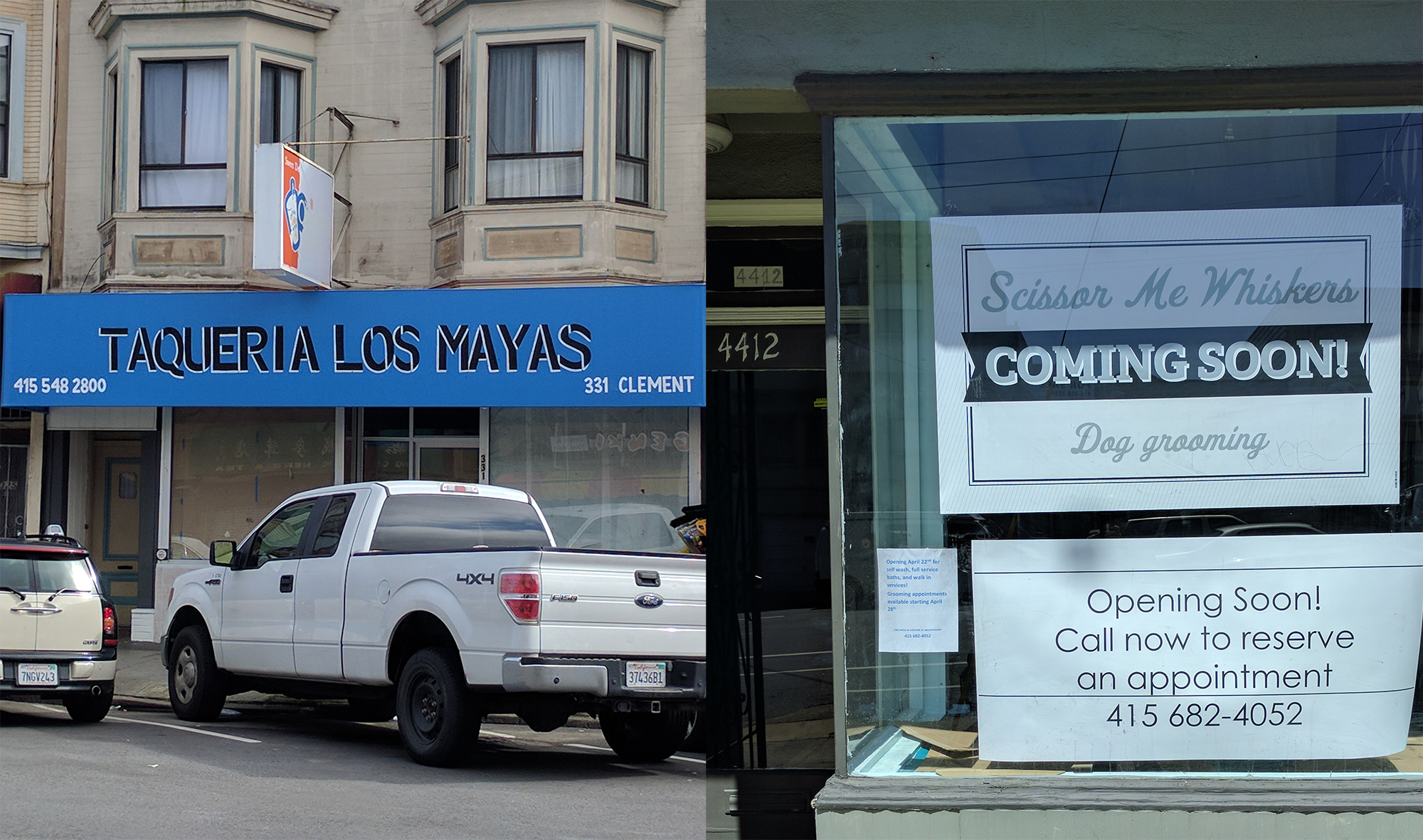 Two new businesses are coming to the Richmond District…
Mexican food lovers will rejoice over another contender in the taco race in the inner Richmond when Taqueria Los Mayas opens at 331 Clement (a former Quickly). There is no sign of the business online yet, and their phone just goes to a generic voicemail. So we have no idea when they will actually be opening.
Out in the outer Richmond, puppies will soon have a new pampering spot at Scissor Me Whiskers, 4412 Cabrillo near 45th Avenue. The dog grooming officially begins on April 22, and you can begin booking now by calling (415) 682-4052.
Thanks to Ben L. for the photos.
Sarah B.