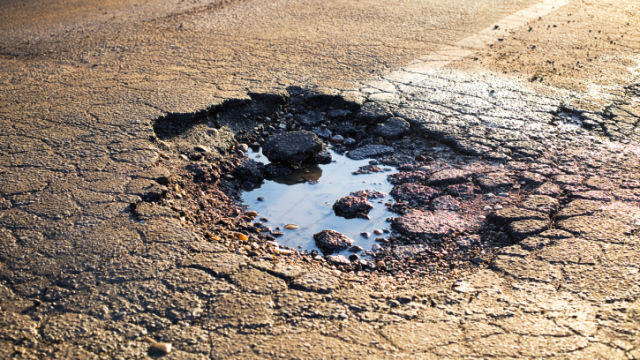 We've all been there. You're driving down a street in the Richmond District when, BAM, your wheel hits a pothole, rattling your vehicle and making you grit your teeth in frustration. Inevitably you ask, "Why can't this city keep our roads in good shape?".
Our new District 1 Supervisor Sandra Fewer wants to do something about it. She has declared June to be "Fewer Potholes Month" in the Richmond District and has convinced the Department of Public Works to commit a repair crew EXCLUSIVELY to the neighborhood for the month to repair all potholes reported by residents.
That's where you come in – we need your pothole reports!
Fill out the form below (alternate link) for each pothole you want repaired. There's no limit to the number of reports you can make. As long as you submit it by May 21, SFDPW will review the pothole report and make the repair.
A little clarification: a pothole is a defect in the street pavement, formally defined as "a depression or hollow in a road surface caused by wear or subsidence". This winter, from October 2016 to March 2017, Public Works filled 13,429 potholes.
The "Fewer Potholes Month" campaign is seeking reports of potholes, not street repaving or sidewalk repairs. Please only use the form to report potholes that you find on the roadway within the Richmond District.
Ready to report your pothole? Fill out the form below (alternate link) before May 21, and then watch the repair happen in June.
Sarah B.