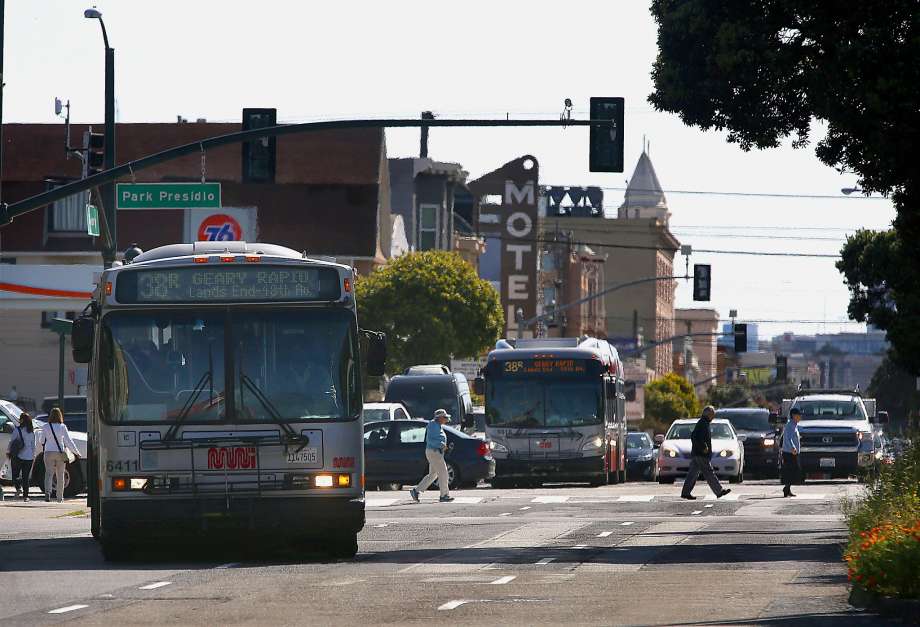 The city is kicking off the Geary at Park Presidio Improvements Project and next Wednesday, they want input from the public to decide how to improve the busiest intersection in the Richmond District.
According to the announcement in Supervisor Sandra Fewer's recent newsletter, the project "aims to provide a safer and more inviting environment for Muni passengers, pedestrians, runners, and vehicular traffic at the intersection of Geary Boulevard at Park Presidio Boulevard."
The goal of the project is to design and construct improvements and features that reflect the needs of the community and reinforce neighborhood identity. The city is in the process of reaching out to Richmond District residents, businesses, transit passengers, neighborhood groups, and others for input.
Concepts being considered include seat walls, decorative sidewalks, plazas, and gateway planting.
Wednesday's public meeting will take place at the SFPD Richmond Station, Community Meeting Room, located at 461 6th Avenue from 6:30pm until 7:30pm.
Can't make the meeting? Take this online survey to provide your feedback on Park Presidio and Geary. To learn more about the project, visit http://www.sfpublicworks.org/project/geary-park-presidio-improvements-project.
Sarah B.