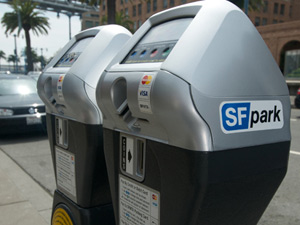 Assemblymember Phil Ting sent out an email last week asking, "Did you receive a parking ticket between January 1, 1995, and June 30, 2014, in San Francisco?"
If you did, it's possible that you paid the city too much money, and they've been sitting on the overpayment for quite some time. So now's your chance to claim the dough.
According to Ting's email, "The San Francisco Municipal Transportation Agency (SFMTA) announced that there are $600,000 in unclaimed funds from people and businesses who overpaid for their parking or transit citations."
Based on the spreadsheet they offer for downloading and searching, it's about 8,000 parking tickets that were overpaid for. Whatever money is not claimed by December 14 will stay in the city coffers.
To see if you're one of the lucky(?) ones, download the PDF spreadsheet here. If you find your name and license, then go to http://www.sfmta.com/citationinfo to file your claim (powered by surveygizmo, I kid you not).
You can also search for your friends and family, and give them the exciting news that the city actually owes them $$ for a change. 😉
Happy hunting!
Sarah B.