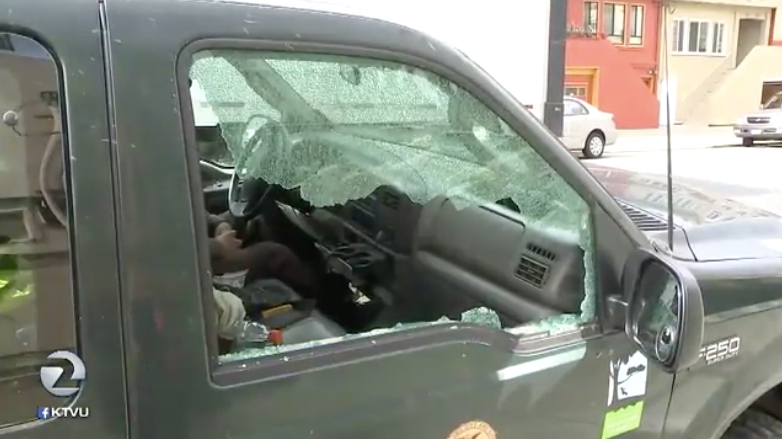 "San Francisco has a lot of car break-ins?" asked no one who lives in the Richmond District.
It's not uncommon for us to walk the streets of the neighborhood and see broken glass on the sidewalk curbs, leftovers from car break-ins. Busy streets like Geary and Fulton, as well as parks, are particularly attractive to thieves.
The break-in epidemic is no unique to the Richmond District. Stats on what the SFPD refers to as "property crimes" were up all over the city in 2017. According to the department, there were 30,000 car break-ins in 2017 (and keep in mind those are the reported ones).
Compare that to 13,000 in 2012 and you can see how common these break-ins have become. As KTVU recently reported, it's a break in every 17 minutes. Compare the stats to 2016, and it's a 25% increase year over year.
This week two supervisors announced that they are working with SFPD Chief Bill Scott to address the issue. The department plans to assign a plainclothes team to every district to conduct their own operations. They are also ramping up a program to educate drivers on how to park safely.
And before you scream "just make sure all your valuables are hidden!" in the comments, know that according to police statistics, only 70% of the car break-ins in 2017 were due to items being visible in the vehicles. That means 3 in 10 cars actually did have everything hidden or out of the car – but they were still broken into.
Let's hope these actions by the department will make an impact. In the meantime, don't leave anything visible in your car, or even hidden in your car. And if you are the unlucky victim of a car break-in, remember to report it (it's easy to do online).
Sarah B.