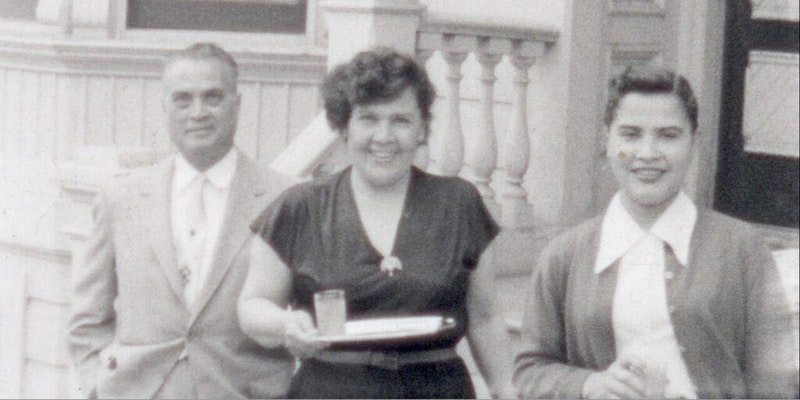 On January 29, Rick Prelinger will screen his 12th installment of Lost Landscapes: San Francisco at the Internet Archive (300 Funston).
Combining favorites from past years with this year's footage discoveries, this feature-length program (87% new material this year!) shows San Francisco's neighborhoods, infrastructures, celebrations and people from the early 20th century through the 1970s. New sequences this year include North Beach clubs and nightlife, colorful New Deal labor graphics, early BART footage, a scooters' rights demonstration, unbuilt sand dunes in the Sunset, Barbra Streisand and Ryan O'Neal shooting WHAT'S UP DOC? on location in the Richmond District, more footage of the mysterious Running Man in Chinatown and on Nob Hill, Bay Area activism, birthdays and Thanksgiving in the Outer Mission in the late 1940s, Latino families dancing on Ocean Beach, and much, much more.
Tickets to the screening are available online with proceeds benefiting the Internet Archive, a nonprofit digital library and archive that is headquartered right here in the Richmond District.
If you're into SF history or are just curious about how the city has changed (or stayed the same!) in recent decades, this is a great event to attend.
See you there!
Sarah B.