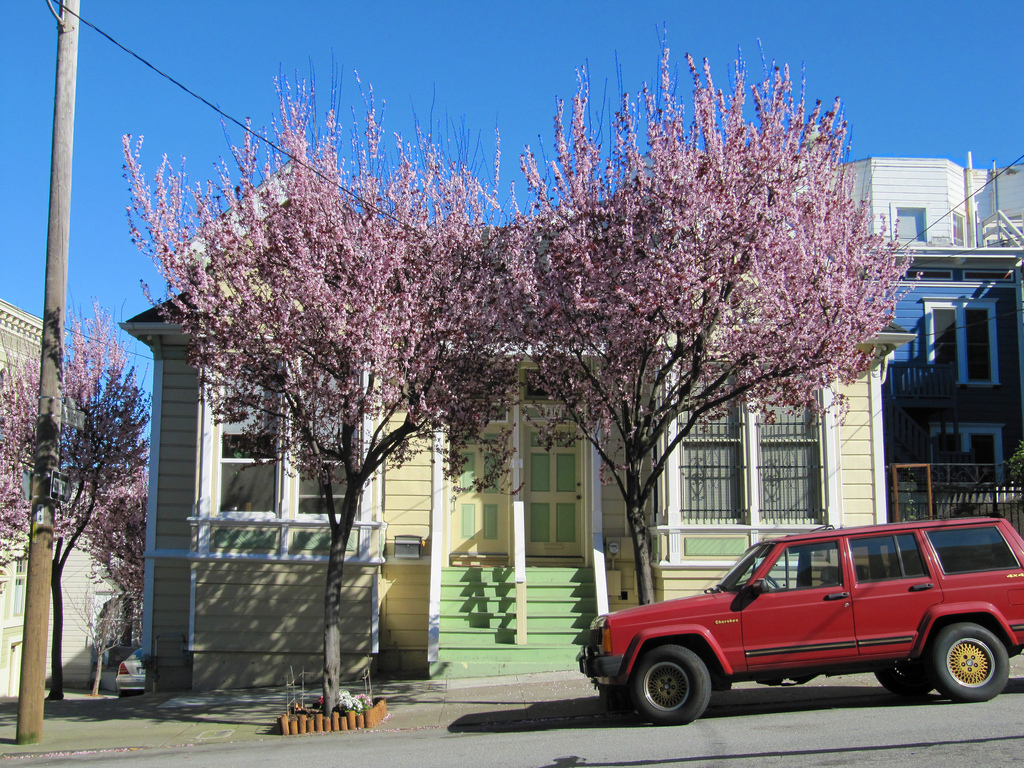 Friends of the Urban Forest (FUF) are offering San Francisco homeowners the chance to get a tree planted in front of their property for FREE.
The next planting program is for the Inner Richmond, and the deadline to request one is Wednesday, February 7. The inner Richmond territory for FUF spans from Arguello to Park Presidio, and Lake Street/Presidio Wall to Fulton.
FUF will come and remove any old trees you may have, or cut out a planting square from your sidewalk concrete. They'll work with you to choose the tree species. And best of all, your tree will receive pruning visits from FUF and the City of San Francisco.

Some homeowners resist planting a tree because they don't want the responsibility or liability if there is an issue with the tree. But the tree-planting program with FUF protects you against these types of issues.
Property owners who plant a FUF tree are not responsible for repairing sidewalk damage caused by the tree – the City of San Francisco takes that on. And, property owners are not liable for trip and fall lawsuits resulting from tree-related sidewalk damage (the City is also responsible for this).
So there's never been a better time to request a tree to be planted in front of your home – no cost and risk-free!
If you live in the inner Richmond, sign up for a tree online by February 7. Once you're approved, the planting will take place on March 17 in observance of Arbor Day and in honor of the late Mayor Ed Lee.
Let's get some more green in the Richmond District!
Sarah B.