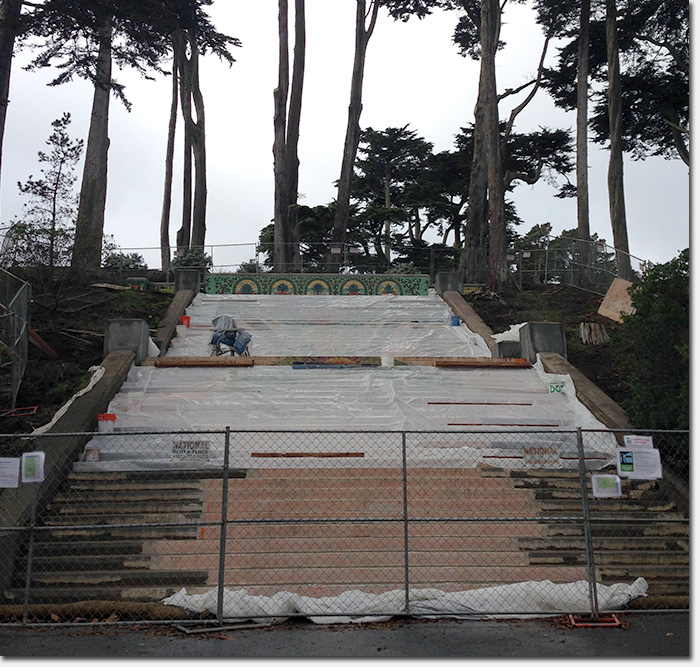 The Lincoln Park steps, located at the end of California Street, are currently closed off to pedestrians while Rec & Park puts the final touches on the upgrade project that has been underway since 2010.
Back in late 2010, the first phase of the project was completed which included restoring and tiling the large bench at the top of the stairs.
But after that initial installation, all work ceased on the project as the Friends of Lincoln Park worked to complete their fundraising for the project.
The restoration is spearheaded by lifetime Friends of Lincoln Park members Anna Yartroussis and Meg Autry.
Funding for the project comes from the 2008 Clean and Safe Neighborhood Parks Bond, a Community Opportunity Fund award and a grant from Friends of Lincoln Park, which required raising $300,000 in private donations. Katherine Delmar Burke School, adjacent to the stairs, donated $10,000 to the project.
The final phase is now underway, which includes repair of the steps, landings, pillars, benches and sidewalls, as well as the installation of handrails.
But the pièce de résistance are the decorative (slip-resistant) tiles that will cover the stairs from top to bottom, continuing the theme started with the upper bench.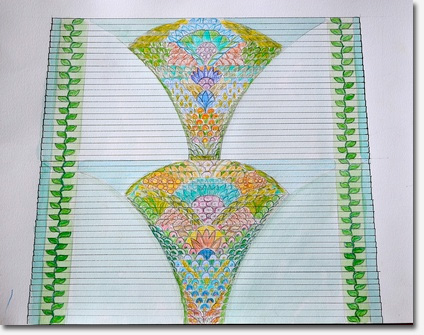 An artist's rendering of the tile design that will be on the main staircase
The tiles for the steps are inspired by historic photographs of Sutro Baths and buildings of the 1890 World's Fair in San Francisco, and from the vision of San Francisco artist Aileen Barr.
Barr is a renowned tile artist who has worked on many public projects in San Francisco, including the award-winning 16th Avenue Stairs in Golden Gate Heights and tiled benches at Alta Plaza playground.
Some donors also gave $500 or more for named tiles which will appear throughout the design.
The project is expected to be completed in Spring 2015.
Sarah B.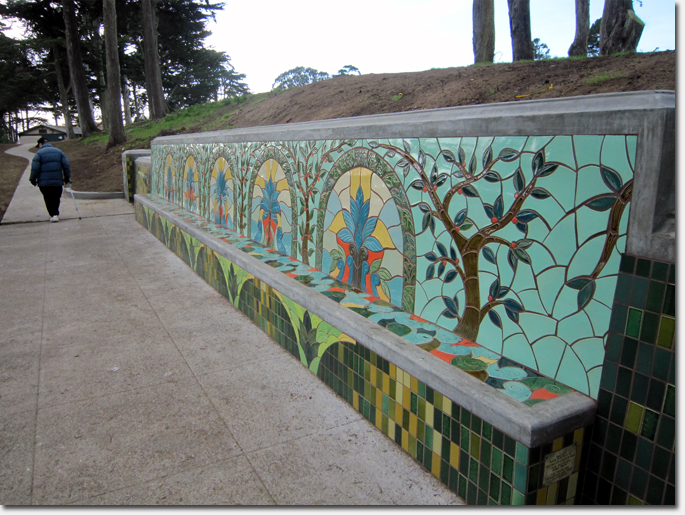 The restored and tiled bench at the top of the stairs, completed in 2010.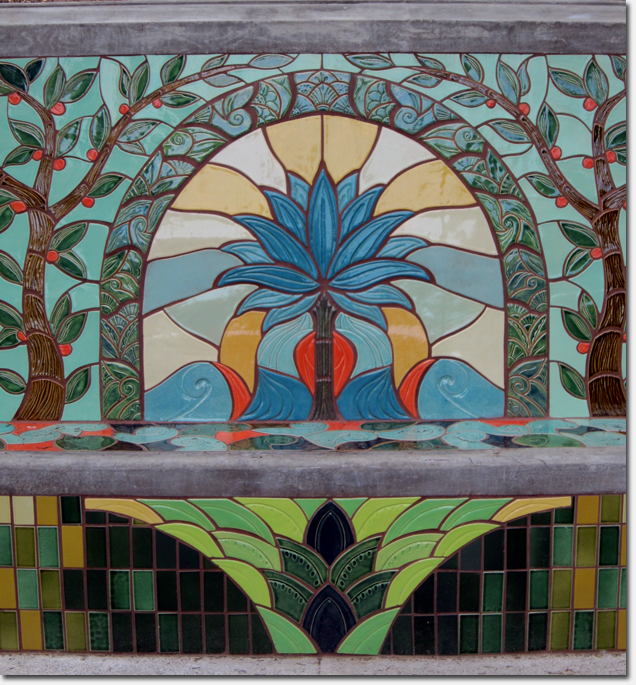 A closeup of some of the tile on the bench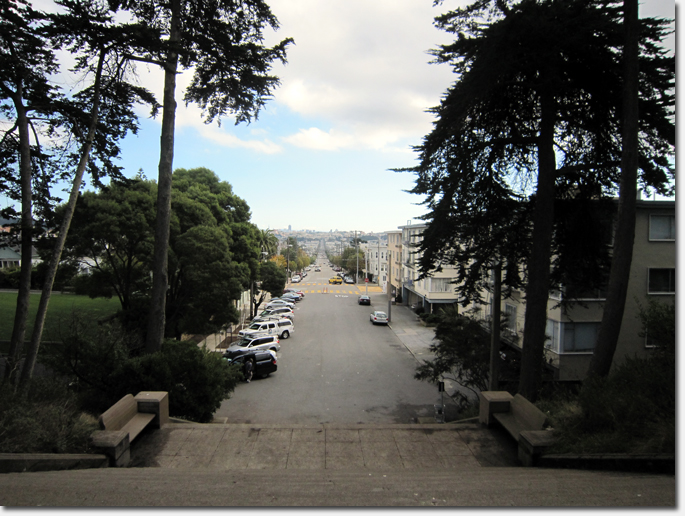 The view from atop the Lincoln Steps
4:25 am | Posted under
Art
,
Parks
|
9 comments