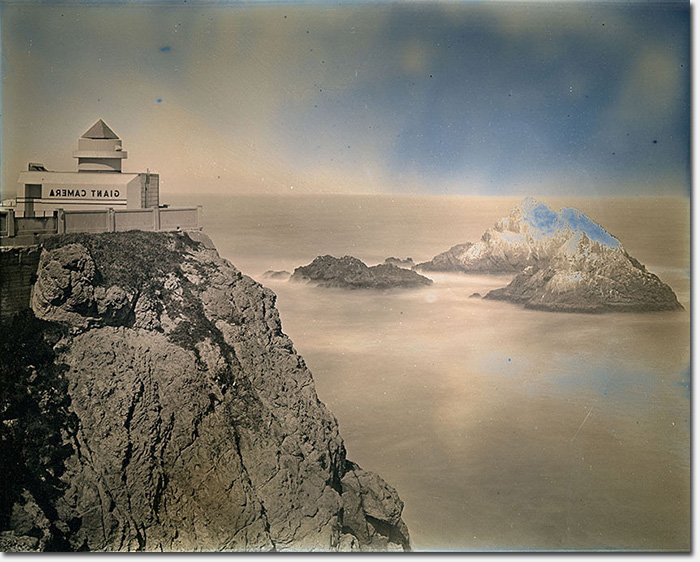 By Binh Danh
San Francisco artist Binh Danh specializes in daguerreotypes, and his latest show, "This Then, Is San Francisco," is now open at the Haines Gallery (49 Geary).
The daguerreotype process was one of the earliest forms of photography and was in wide use only from the early 1840s to the late 1850s. The process involves printing the image captured in the camera onto a silver plate, and images appear in reverse because they are viewed from the side of the metal that faced the camera lens.
In addition to some nice pieces of the Cliff House and Sutro Baths, the 47-piece exhibition also features shots of downtown, the Legion of Honor, the Transamerica building, the de Young Museum, City Hall and the Mission. View the gallery here
Binh Danh is also known for his invention of the chlorophyll printing process, in which photographic images appear embedded in leaves through the action of photosynthesis (more on that in the video below).
The Haines Gallery is open Tuesday to Friday 10:30AM – 5:30PM, and Saturday 10:30AM – 5:00PM. Danh's daguerreotypes will be on display until December 20.
Sarah B.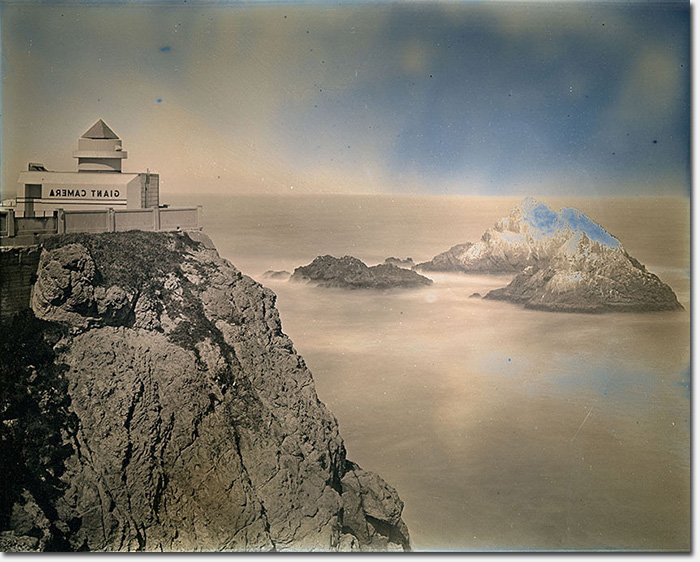 By Binh Danh
4:30 am | Posted under
Art
|
2 comments