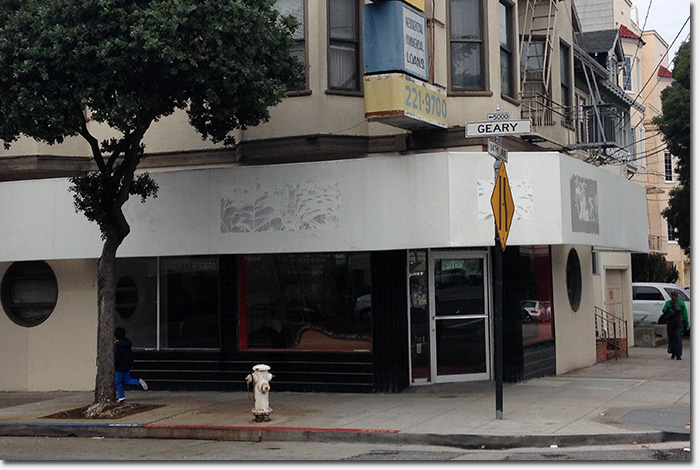 The strangest (legal) business in the neighborhood – Tata Face Slapping Massage – has finally shuttered their storefront on the corner of 14th Avenue and Geary.
The business offered "face slapping massages" that were "100% chemical free" and wait for it…cost $350 for a 15 minute session. Yup you read that right – hundreds to get your face worked over (or a bargain $1,000 for 4 sessions).
The treatments purported to "make you look like a celebrity, face slapping to look younger, and face slapping to charm your significant other".
The business garnered national media attention for its odd-ball treatments and even odder owners, who looked and moved a lot like Power Rangers. Watch the video below to see for yourself.
The Tata Massage storefront also won awards, at least in our book, for the gaudiest storefront in the neighborhood that (coincidence?) prevented prying eyes from seeing what was on actually going on inside.
Turns out there probably wasn't much of anything happening in there, as the face slappers closed their doors after a longer-than-expected 2 year run. But if you still want to get hustled beautified through slapping, you can find Tata and her ancient ways online.
Word on the street is that the Geary Dance Center just down the block may be interested in the space.
Sarah B.
4:10 am | Posted under
Business
|
21 comments