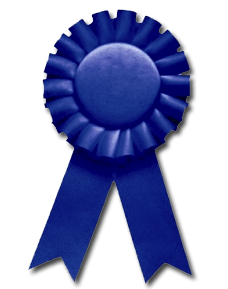 As we head into the end of 2013, all sorts of awards, top lists, and honorable mentions get handed out for a variety of things in the city.
Last week, two neighborhood organizations received an annual Neighborhood Empowerment Network Award from the city organization of the same name. NEN's mission is to empower "the neighborhoods of San Francisco with the capacity to steward themselves to a resilient condition".
Friends of Cabrillo Playground received the 2013 award for Outstanding Park Volunteer Group, and the La Playa Neighborhood Watch group for SAFE received the Outstanding Neighborhood Watch Award.
In food news, three bakeries – one of which will open in the neighborhood nest year – received honorable mentions in SFist's 12 Best Bakeries of San Francisco list.
Finishing up the roundup are Heartbaker on Clement and 15th Avenue, opened earlier this year by longtime baker Sybil Johnson offering tasty baked goods, a lunch and dinner menu plus nightly happy hours.
Boudin Bakery on 10th Avenue near Geary, founded in the neighborhood and famous for their sourdough, was also mentioned. And Marla Bakery, who will be opening a location at 3619 Balboa next year, also made the list.
Congrats to all of our neighborhood winners and thanks to readers Jean B. and Carl L. for the tips.
Sarah B.
9:30 am | Posted under
Business
,
Community
,
Food
|
1 comment