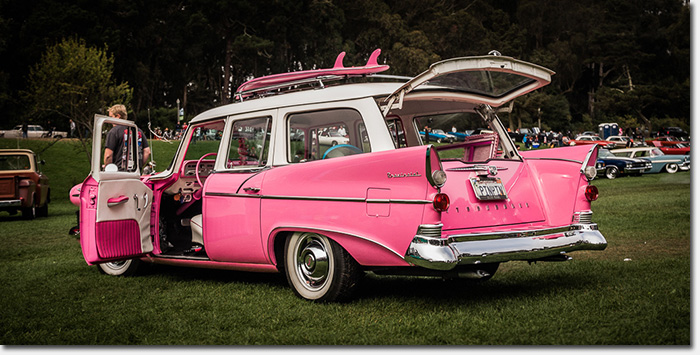 Photo by Den Dowling
This Saturday is the 25th annual Jimmy's Old Car Picnic in Golden Gate Park, featuring vintage cars, trucks, and motorcycles of all types.
Jimmy's Annual Old Car Picnic started in 1988 when classic car-loving friends got together in Golden Gate Park to celebrate Jimmy O'Keefe's brithday. It has since grown into the largest and longest running show of its kind in San Francisco.
The event takes place in Speedway Meadow (Hellman Hollow) in Golden Gate Park from 7am until 4pm. Anyone can display their vintage car, as long as it's from 1987 or earlier. The cost to display is $40 per vehicle, with proceeds benefiting The Janet Pomeroy Center and The Potrero Hill Neighborhood House.
Attending the picnic and viewing the cars is free and fun – you'll see a wide variety of vintage cars that range from Model T's to souped up hot rods, and crazy motorcycles.
View more photos from Jimmy's Old Car Picnic 2012
Sarah B.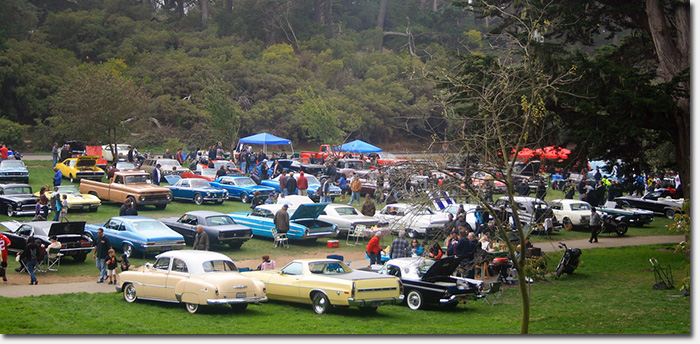 Photo by Veronica T V-M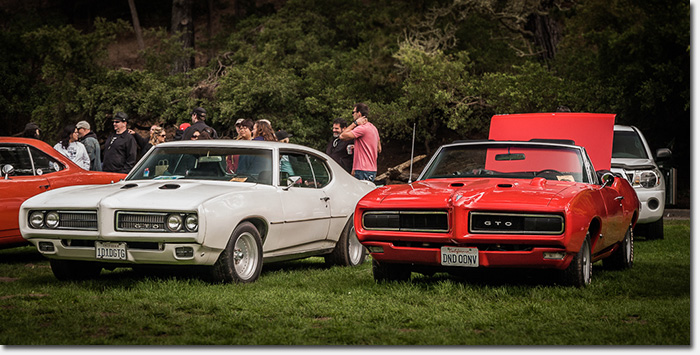 Photo by Den Dowling
5:13 am | Posted under
Events
,
Golden Gate Park
|
Comments Off