This Sunday is the next installment of Sunday Streets, when areas of the city get closed off to traffic so residents can play!
This Sunday, portions of Golden Gate Park and the Great Highway will be completely closed to traffic, making it a great chance to get out and walk, run, bike, rollerskate – pretty much anything goes. Indulge in car-free wanderlust all the way from the Academy of Sciences ("Penguins") out to the SF Zoo ("Polar Bears").
Dozens of activities, live music and performances will line the route along Martin Luther King Jr. Drive in Golden Gate Park and the Great Highway. Popular programs include free bike repair, skate lessons and rentals, music, dancing, and more.
So dust off those bikes, scooters and other wheeled vehicles and come out to enjoy our streets with your neighbors! Sunday Streets runs from 11am until 4pm, this Sunday.
Sarah B.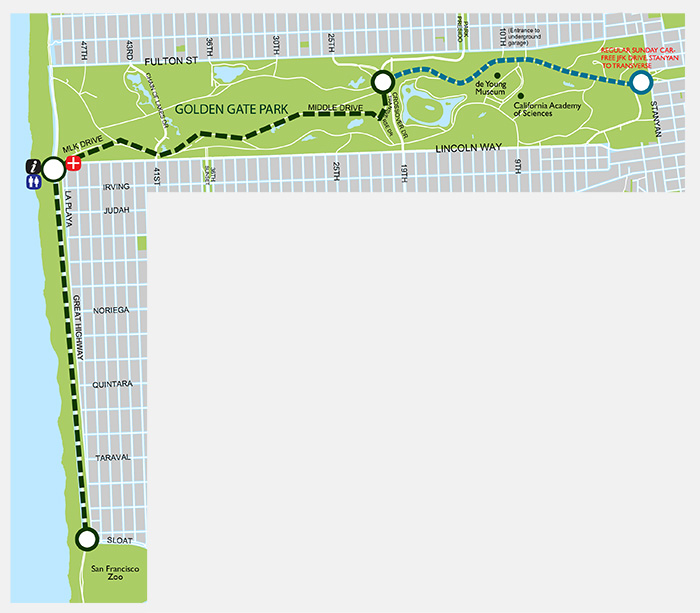 5:12 am | Posted under
Events
,
Golden Gate Park
|
2 comments