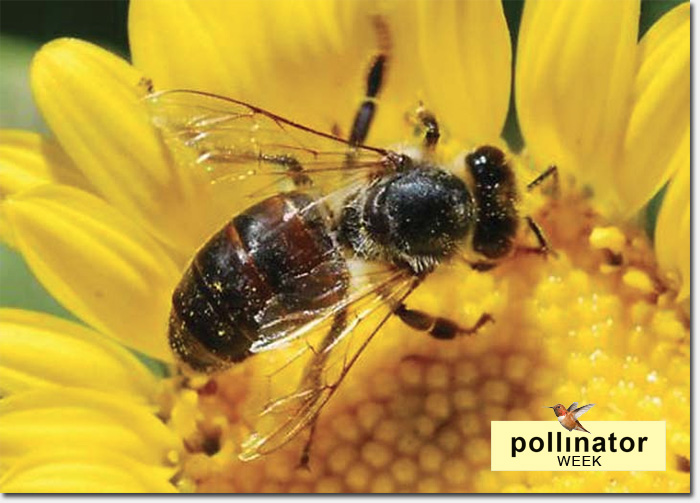 Ladies and gentlemen, it's time for a lesson about the birds and the bees… Hang on – we're talking about REAL birds and bees!

Next week, Golden Gate Park is the site of celebrations and special events for National Pollinator Week, devoted to learning more about the birds, bees, butterflies, and other creatures that help plants reproduce, e.g. the key pollinators in our ecosystem. All the big players in Golden Gate Park are participating – the California Academy of Sciences, Conservatory of Flowers, and Botanical Garden.
The week is made up of special events about all aspects of pollination. Stop by the Academy of Science's living roof to explore the lives of pollinators including birds, bats and bees (June 17, 19, & 21 at 1:30pm). Or pop in on the Academy's "Birds & Bees" themed Nightlife on Thursday night and groove to DJ Eric Sharp.
The Academy of Sciences is also hosting a chat with an Academy Botanist Tom Daniel, who will share intriguing tales of how plants use the power of attraction on animals (June 22 at 2pm), and on June 22 & 23 at 2:30pm, join in for a 30-minute nature walk, exploring gardens and groves that surround the Academy.
On Saturday, June 22 from 10am until 12noon, the Conservatory of Flowers hosts "What's the Buzz?", where kids can get hands on learning about pollination. Pot your own zucchini plant to take home, see the kinds of foods we eat that are the result of pollination, examine a demonstration beehive courtesy of the SF Bee Keepers Association, and get a temporary butterfly tattoo. And don't miss the Butterflies and Blooms exhibit while you're there.
Also on Saturday from 12noon to 2pm, the Botanical Garden hosts a Honey Tasting & Pollinators Tour, featuring an array of honey flavors and textures harvested locally by Robert Mackimmie of City Bees, a guided pollinator garden tour and a discussion of urban beekeeping.
Get your buzz on!
Sarah B.
5:02 am | Posted under
Events
,
Golden Gate Park
|
Comments Off