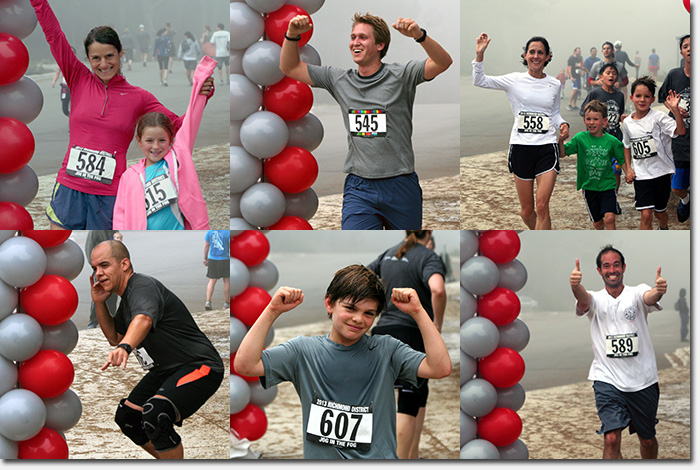 The second annual Richmond District Jog in the Fog 5k is just days away and approaching fast on Sunday, September 14! Register today to ensure you can participate and get your foxy Jog in the Fog 2014 race t-shirt, featuring the race logo designed by neighborhood artist Andy George.
Jog in the Fog is a 5k fun run, and both runners and walkers of all ages are welcome. The course begins in Mountain Lake Park, winds down Lake Street, up El Camino and into the Lands End trail, finishing at the USS SF Memorial Parking Lot at Lands End (3.4 miles in total). You'll get great views of the coast along the way.
Proceeds from the race benefit the Richmond District Neighborhood Center, a non-profit that provides free and low-cost resources, support, and activities to children, teens, adults and seniors in the neighborhood.
Registration is just $35 for adults (13+) and includes a race bib and t-shirt, plus refreshments at the finish line. Kids 12 and under race for free – just bring them to the starting area on race day and we'll give them a free bib number.
Sign up soon as t-shirts are limited – if you don't sign up in time, we can't guarantee that a shirt will be available for you.
We can't wait to see everyone on race day in Mountain Lake Park!
Sarah B.
Jog in the Fog is sponsored by:
11:06 am | Posted under
Events
|
2 comments