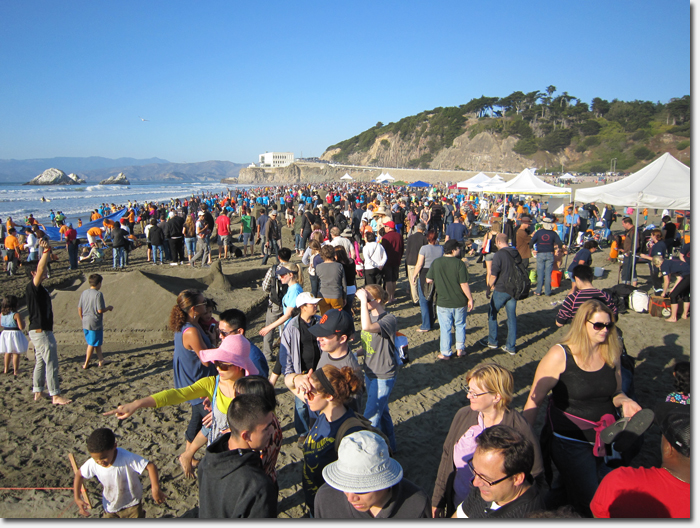 After having to reschedule their event due to the government shutdown, Leap Arts finally held their 30th Annual Sandcastle Contest at Ocean Beach on Saturday.
Thousands came out to view the sand sculptures on what turned out to be a perfect day at Ocean Beach. The sculptures were created by elementary school students that had been teamed up with local architects, designers, contractors, corporations, and engineers.
This year's theme was "Masterpieces in Sand", and teams were encouraged to select a work of art from any period in history or art form as inspiration for their sand sculpture.
The Chinese Immersion School at DeAvila took home the best in show gold prize this year, with their sculpture of a sand dragon encircling a pyramid. The silver best in show went to Redding Elementary School for their locally flavored sculpture which depicted the Golden Gate Bridge and Victorian homes.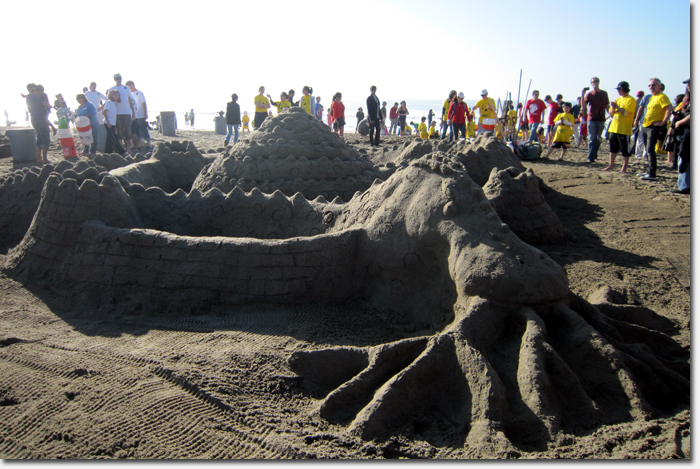 The best in show gold sculpture by The Chinese Immersion School at DeAvila
The third place best in show bronze award went to Miraloma Elementary School for their depiction of Harry Potter as a Vitruvian Man, inspired by Leonardo Da Vinci.
Neighborhood school George Peabody Elementary earned an award for the best site signage thanks to a wooden camel that accompanied their sculptures of the sphinx and the pyramids.
2012′s event raised $250,000 for LEAP, which goes towards funding their programs that serve over 8,000 students in over 40 schools across the Bay Area with hands-on learning experiences in the arts.
Congratulations to all who participated in this fun event – it was a great day!
Sarah B.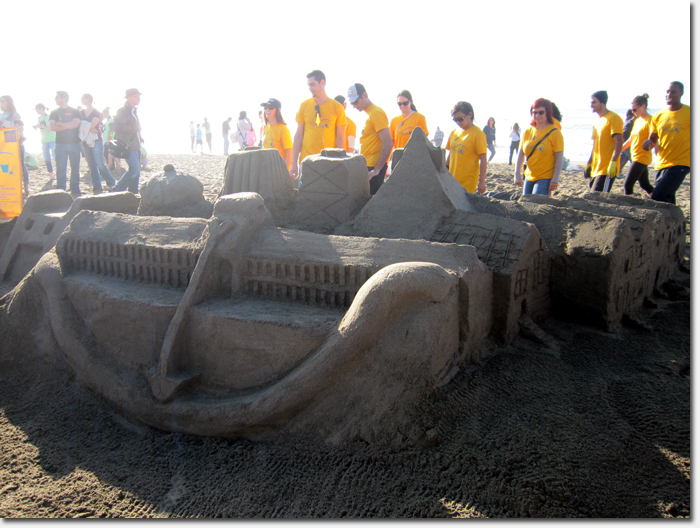 The silver best in show scultpure from Redding Elementary School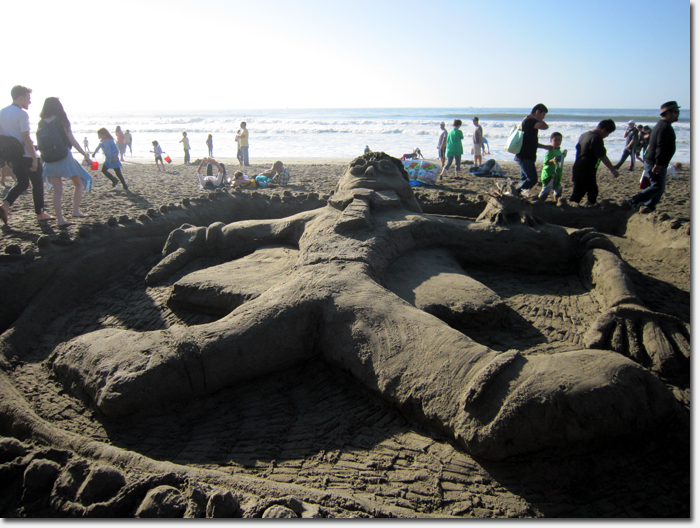 The bronze best in show sculpture from Miraloma Elementary School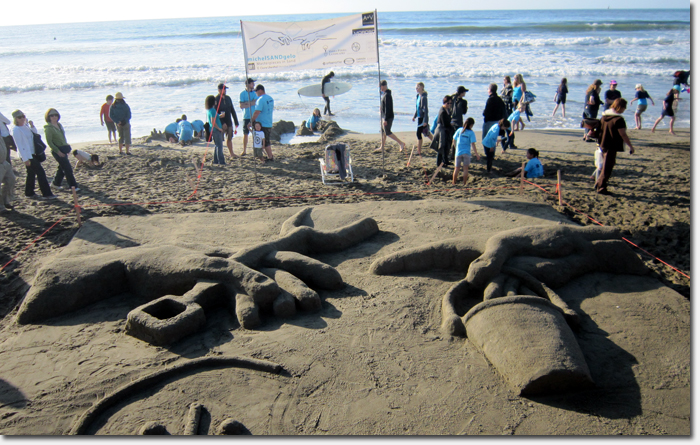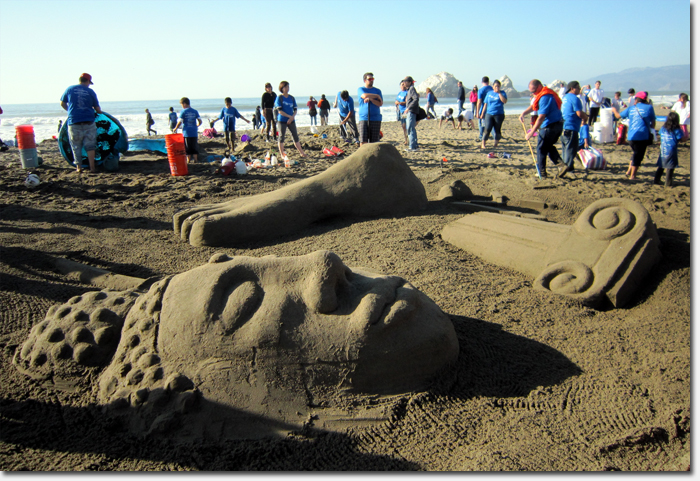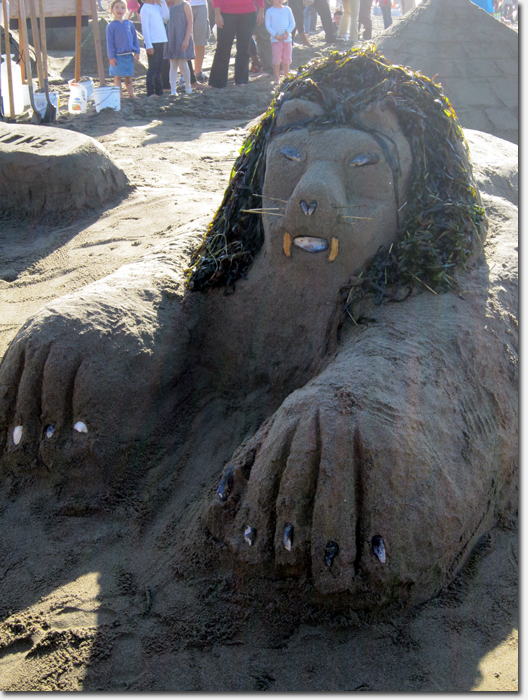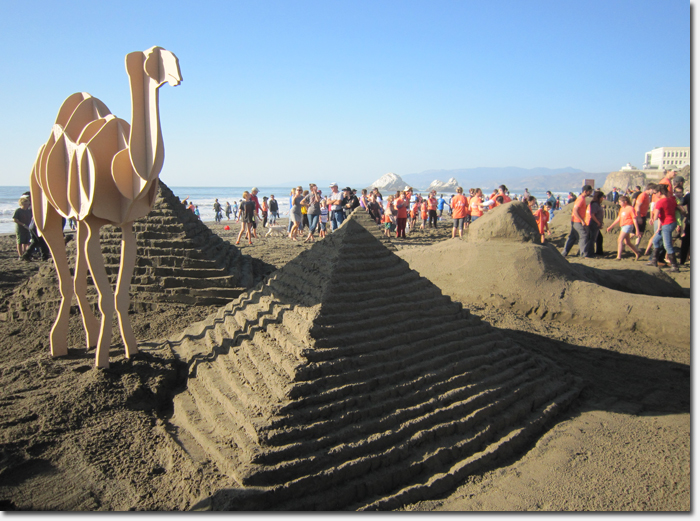 The sculpture and winning signage from George Peabody Elementary School
4:45 am | Posted under
Events
,
Ocean Beach
,
Photos
,
Schools
|
4 comments