A couple of nature programs came into our inbox recently…
GREAT BLUE HERONS AT STOW LAKE
We're currently in the midst of the Great Blue Heron Watch at Stow Lake in Golden Gate Park. Great Blue Herons have been nesting at Stow Lake since 1993, and it's a great opportunity to come out and watch them with their chicks.
San Francisco Nature Education is in their 22nd year of leading Heron Watch walks every Saturday through May 17th. Naturalists and interns are also stationed at an observation site with spotting scopes, ready to offer spectacular views into the Great Blue Heron nests and answer questions.
Every Saturday, the free observation site is open from 10am until 1pm. Walks run from 10:30am until 12noon and allow you to observe chicks and other nesting birds from various spots around the Lake and Strawberry Island with a naturalist. The ticket price for the walk is $10, children are free. Meet at the observation site for the tour.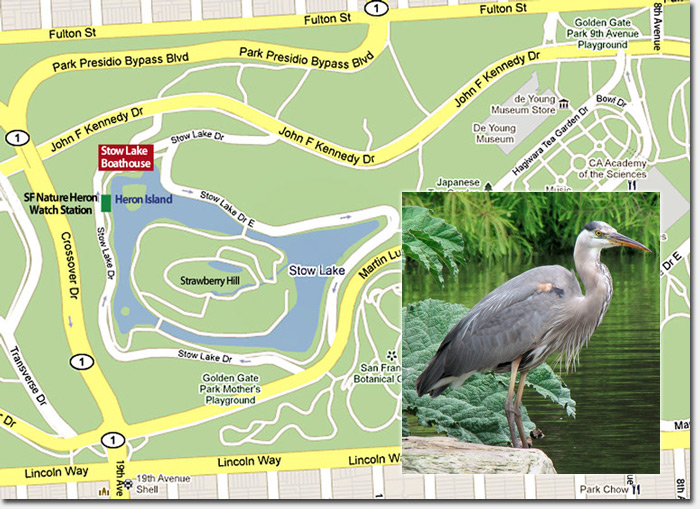 SCIENCE SATURDAYS AT MOUNTAIN LAKE PARK
On the second Saturday of every month from May 10 until October 11, 2014, the Presidio Trust is sponsoring Science Saturdays, where scientists talk about topics relating to Mountain Lake and its ecological restoration. Hear researchers from a variety of disciplines talk on topics ranging from Archaeology to Zooplankton.
The free programs run from 2pm until 3pm and meet at the lake's edge just below the playground (entrance at 12th Avenue and Lake Street). The schedule of talks is as follows:
May 10: Reintroducing Submerged Aquatic Vegetation to Mountain Lake and the greater Bay Area
Kathy Boyer, Associate Professor of Biology, San Francisco State University
June 14: Native Fish: Restoring the Three-spined Stickleback to Mountain Lake
Darren Fong, Aquatic Ecologist, Golden Gate National Recreation Area
July 12: The History and Archaeology of Mountain Lake
Kari Jones, Archaeologist, Presidio Trust
August 9: Reintroducing the Western Pond Turtle to Mountain Lake
Nick Geist, Professor of Biology, Sonoma State University
September 13: Soils of Mountain Lake
Stephen Andrews, Soil Scientist and Lecturer, UC Berkeley
October 11: Butterflies of Mountain Lake and beyond
Liam O'Brien, Lepidopterist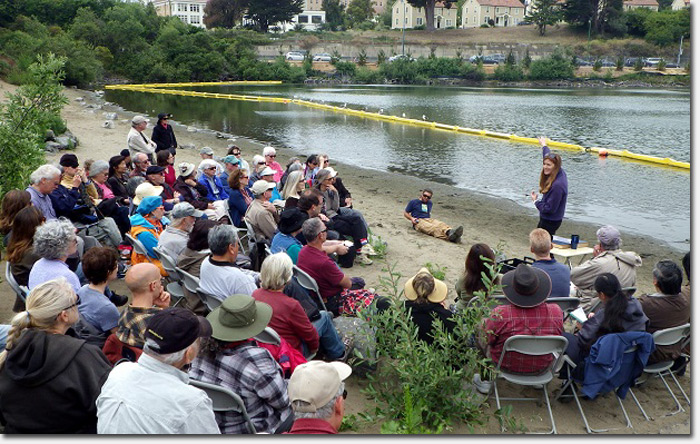 5:05 am | Posted under
Events
,
Golden Gate Park
,
Parks
,
Wildlife
|
Add comments