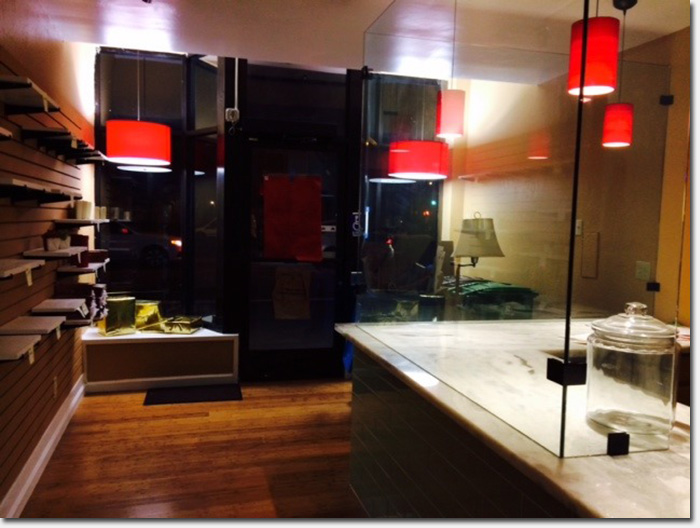 Inside the new Jade Chocolates on Geary
TROYA ON CLEMENT IS NOW KITCHEN ISTANBUL
In 2012, Troya opened its second location on Fillmore Street near California. Now, Troya is "leading a revamp of the Pacific Heights location, which is going to take a turn away from its current Turkish leanings towards more of a general Mediterranean bent," according to EaterSF.
That means curtains for the Clement Street location, but it has already changed into Kitchen Istanbul. Kitchen Istanbul is being run by a a former Troya partner/manager, Emrah Kilicoglu, who'd been working there for the past two years. So even though it's no longer called Troya, it sounds like the concept and cuisine will be really similar. Check out the website for more info and menus.
JADE CHOCOLATES OPENS FOR BUSINESS
After a successful Kickstarter campaign, Jade Chocolates is now open at 4207 Geary near 6th Avenue. Owner Mindy Fong invites Kickstarter supporters to come in and pick up their rewards, and reminds us that "Monday is National Brownie Day. Come and get a sample of our Dragon's Breath brownies." They have one final inspection this morning and anticipate being open by 11am.
Sarah B.
11:17 am | Posted under
Business
,
Food
|
2 comments