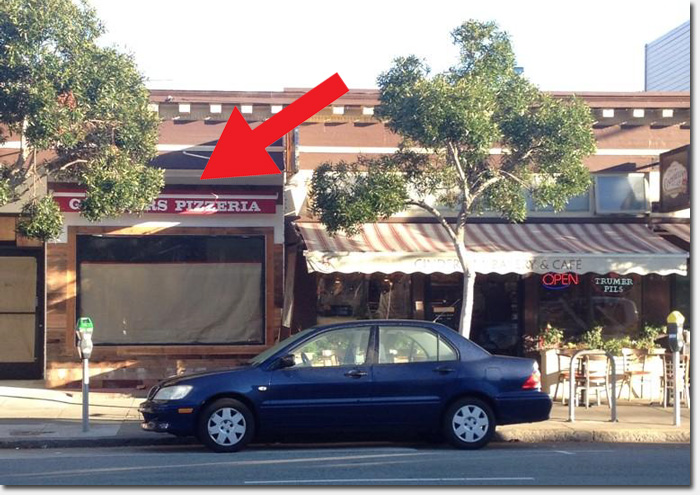 Photo by @kllymills
We heard from a couple of readers yesterday about Grinders Pizzeria, a new restaurant that is getting ready to open at 448 Balboa Street near the corner of 6th Avenue (between Melisa's Chinese and Cinderella Bakery).
According to their website, Grinders will offer "Chicago Deep Dish and California Thin Crust pizzas in a refined format. Our Chicago Deep Dish pizzas feature our signature carmelized-cheese crust that heightens the flavor profile and crispness of the crust. The California Thin Crust pizzas are where our name derives from. We have deconstructed popular grinder sandwiches and cleverly re-located their ingredients onto a pizza crust."
Grinders will provide online ordering and their delivery area will include the entire Richmond District.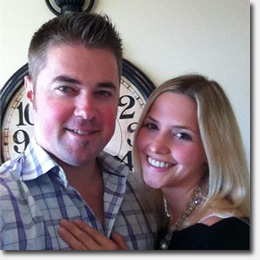 The people behind Grinders are husband and wife team Joe Irick and Amanda Petrowski. Joe is the former pizza critic for the Chicago Tribune, and the two are aiming to "change the way you think about pizza in SF!" They just got married in April after meeting at a convention in 2008 (you too can stalk their wedding website).
In addition to pizza, the menu offers side salads, buffalo wings, mac and cheese, and a skillet cookie: one massive chocolate chip cookie baked to order.
Grinders' space still has brown paper on the windows and they tell us they're in their final inspection so they could be opening within the next couple of weeks. When they do, they'll be open 7 days a week. But don't rush over there just yet!
Welcome to the neighborhood, Grinders! Let's hope this is the beginning of an uptick in occupancies for the Inner Balboa commercial district.
Sarah B.
4:25 am | Posted under
Business
,
Food
|
17 comments