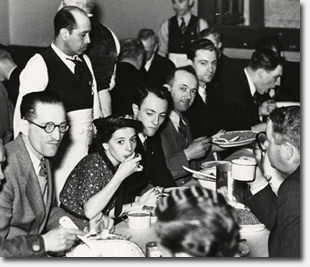 We love our food in the Richmond, be it dim sum, piroshki, hamburgers, pho noodles or ice cream. Some of our favorite restaurants have been in the neighborhood for decades.
The Richmond District branch library is teaming up with the Internet Archive for a special project called "Richmond Eats", whose purpose is to digitize, preserve and share our neighborhood's diverse culinary history. And they need your help to get it started.
From June 1 until June 5, the library will hold a series of events to gather material for the archive. Stop by to share your Richmond neighborhood food history and family food ways with the project.
Bring in restaurant menus, recipes, or food-related photographs from the 1850s to present so they can be scanned and included in the project archive. The scanned images will then be used by students, researchers and the general public, and preserved in the city archives and on the Internet Archive.
Anything you bring in will be scanned and returned to you immediately. So if you have old menus from places like Bill's Hamburgers, The Cliff House, favorite family recipes or photos from your childhood or family's local history, please contribute! Scanning will take place at the Richmond branch library on:
Tuesday, June 1: 10am – 7pm
Wednesday, June 2: 1pm – 7pm
Thursday, June 3: 1pm – 4pm
Friday, June 4: 1pm – 4pm
Saturday, June 5: 10am – 4pm
A Russian translator will be available as needed and a Chinese translator will be on site at the Richmond Branch Library for the duration of the project.
Find out more about Richmond Eats at the SF Public Library website or call the Library at 355-5600. Then start digging through your closets and photo albums for items you can contribute!
Sarah B.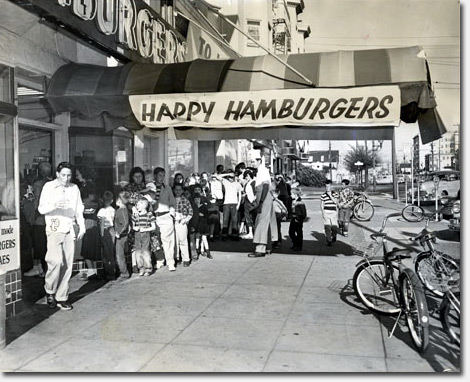 Burgerville, 1952. Courtesy of sfpl.org. Caption: Burgerville is going to celebrate April first in a big way. Gordon Mailloux, owner, operator, and brave man is going to giving away free hamburgers in his restaurants at 14th and Geary Blvd. On April first from 2 p.m. until 10 p.m., if he lasts that long. The occasion, he says, is the first
annual 'Happy Hamburger Day'.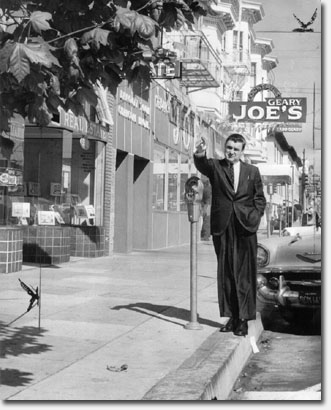 Geary Joe's, 1964. Courtesy of sfpl.org. Caption: San Francisco businessmen should do more to spruce up their streets. Peter Zane, who runs Geary Joe's restaurant at 18th Avenue, is talking about himself as well as others. But Zane plans to do something. He will soon install four trees in the sidewalk in front of his place, a spanking new spot. "It is not enough," he says, 'to let the city do it. Businessmen should realize they, too, have a responsibility. An attractive appearance inside is not enough. If a street is drab and dull, trade very easily also can be drab and dull."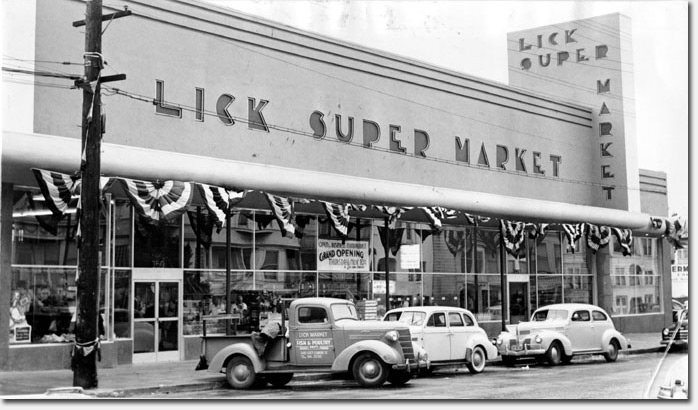 Lick Super, 1949. Courtesy of sfpl.org. Caption: Richmond District acquired a new food center today with the opening of the Lick Super Market at Seventh-av and Clement-st. There are five different stores inside, where customers may buy fruits and vegetables, delicatessen foods and liquors, poultry and fish, meats and groceries. In addition, the Super Market has facilities for parking.

6:14 pm | Posted under
Food
|
1 comment