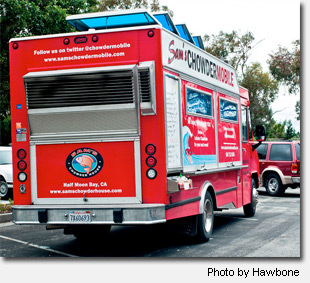 EaterSF reports that in addition to waffles coming to Golden Gate Park, we'll also be getting fed by Sam's Chowdermobile as soon as this Friday:
Sam's Chowdermobile had its food truck permit approved. Starting this Friday through Sunday, they'll be dishing out lobster rolls, clam chowder and fish tacos behind the band shell near the de Young from 11:30 a.m. to 4:30 p.m.
Sam's Chowdermobile comes from Sam's Chowder House in Half Moon Bay. The menu on board includes chowder ($5), fish tacos ($5), fried calamari ($7), BBQ pulled pork
sandwich ($7), french fries and more.
Also on the menu: their Sam's Famous Maine Lobster Roll ($15) and Lobster Roll "Shortie" ($10), selected as one of the top 5 "Best Sandwiches in America" by NBC's Today Show.
After this weekend they'll likely keep the same schedule in the park, but check their schedule out on Twitter just to be safe.
Who's hungry?
Sarah B.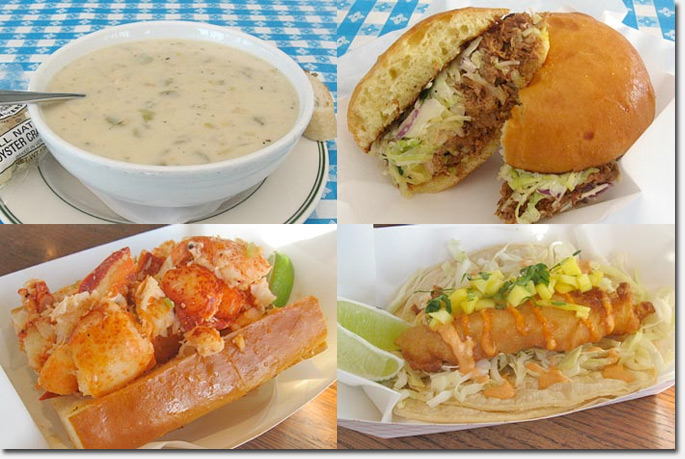 2:41 pm | Posted under
Food
,
Golden Gate Park
|
6 comments