It's been just over a year since Cassava Bakery opened on Balboa near 36th Avenue, but the small cafe, owned by married couple Yuka Ioroi and Kristoffer Toliao, has already expanded.
The cafe has been popular since it opened, offering up a unique Japanese breakfast, tasty cafe bites from chef Kris, great coffee, and pop-up dinners on Friday nights with gourmet menus.
But the real reason it's popular is its atmosphere and neighborhood feel. Yuka and Kris know their customers, and make them feel at home and comfortable. I remember stopping in early on and having to sit outside because their few inside tables were full. Yuka came out with warm blankets to put on us to weather the Richmond fog.
Earlier this month, "Cassava 2.0″ re-opened after completing construction to expand into the space next door.
That expansion, coupled with a larger restaurant menu and future bar service, is inching Cassava closer to the vision Yuka and Kris have of bringing the Parisian cafe experience to the outer Richmond District. A place where neighbors can come together, enjoy good food and drink, discuss the issues of the day, or just relax.
To keep going, Cassava is turning to the community via Kickstarter for help with bringing their next vision to life: an outdoor patio featuring an edible garden that chef Kris can cook with.
It's not the first time a local business has turned to its supporters for financial help. In Late 2011, the Bazaar Cafe on California Street revealed that they were struggling financially, and would have to close. Customers and community members stepped up and donated $20,000 to keep the cafe in business.
Check out Cassava's video above, and if you'd like to contribute to their vision, visit their Kickstarter page. As with most Kickstarter projects, different levels of contribution to Cassava's project comes with a bonus like an e-book of Chef Kris' favorite recipes, invitation to a private thank you party, 3-course meals prepared by Chef Kris, and even a 1 on 1 cooking lesson.
Every Kickstarter contribution is a pledge – if Cassava doesn't make their goal, no one contributes. Their goal is to raise $20,000 by August 2, and they're over halfway there.
Good luck Cassava!
Sarah B.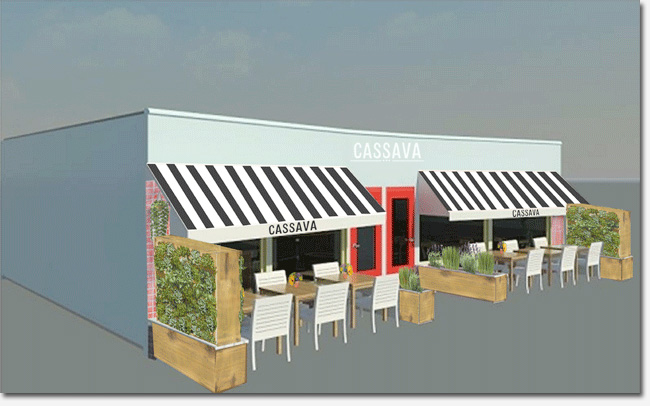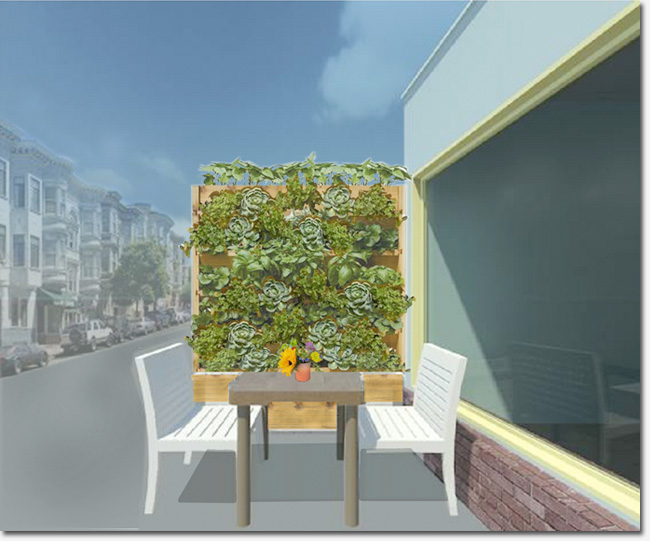 1:50 pm | Posted under
Business
,
Food
|
13 comments