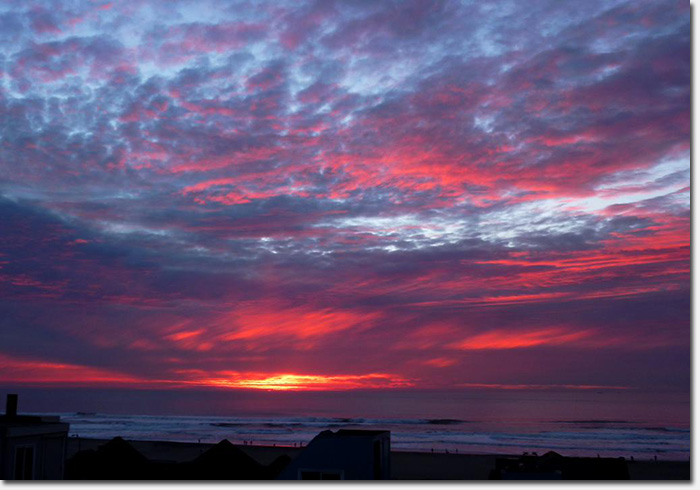 Sunset at Ocean Beach, 1/26/15. Photo by @ob-kc
Happy Tuesday, everyone! While the east coast is getting the lion's share of harsh weather, enjoy last night's sunset above – and these local links:
Hoodline has a new article on the coyotes of Golden Gate Park with some nice photos. "Coyote-watchers are encouraged to visit the western end of Golden Gate park at dusk and in the early morning hours. They're also frequently spotted near North Lake, Ocean Beach, Presidio Golf Course and Land's End near dawn."
It was curtains for Burmese Kitchen but they have found a new home in the neighborhood in the old To Hyang space (3815 Geary near 2nd Avenue). "Though not strictly vegetarian, Burmese Kitchen prominently bills itself as vegetarian-friendly and even has a decent amount of vegan options, with most dishes priced between $6.95-9.50. Hours will be daily from 5-10 p.m., with weekend lunch hours to be announced soon." [Bold Italic]
In other food news, a new Asian fusion / sushi restaurant called Red Lantern is getting ready to open at Geary and 22nd Avenue. They're finishing their build-out according to their Facebook page but no opening date or hints as to the menu yet. Thanks to @cassfung for the tip.
Not surprisingly, one online publication named the George Washington High School football stadium as one of the top 10 in the country thanks to its amazing view of the Golden Gate Bridge. The field is also "accented by a beautiful 2,500 square foot frieze with panels that depict both ancient and modern sports in the Olympics. Quotations from Plato and other philosophers are also displayed."
You might notice some painting and tiling happening on the front of the Busvan buildings on Clement Street between 3rd and 4th Avenues. The improvements aren't for a new tenant, according to owner Michael B. "We felt that we needed to repaint them to keep them fresh and attractive for our current tenants. The added benefit of retaining their pleasantness is that doing so helps improve the overall look of the Clement portion of the inner Richmond, which is both a business value for Busvan and a personal value for our family," Michael told us. The project also includes uncovering and restoring some of the original, cobalt blue and black facade tiles that are upwards of 90 years old. Looking good, Busvan!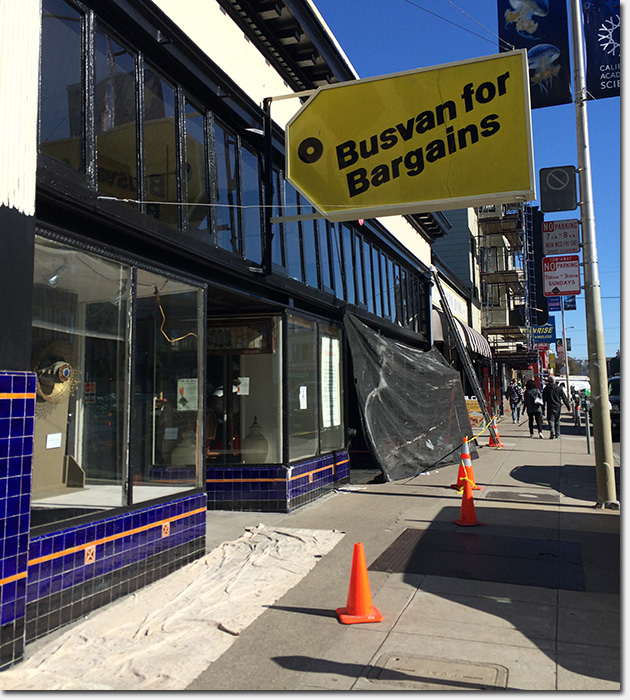 9:53 am | Posted under
Business
,
Food
,
Golden Gate Park
,
Schools
,
Wildlife
|
16 comments