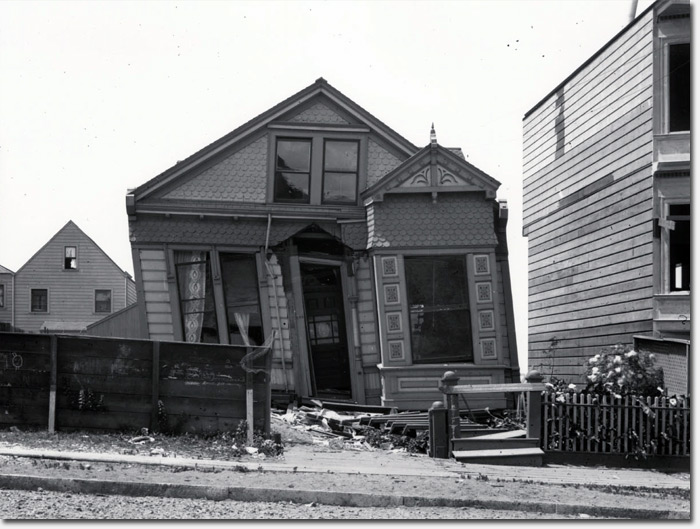 A crumbling house at 11th Avenue and California in 1906. Courtesy Bancroft Library
It was 108 years ago today at 5:12am when a massive earthquake struck San Francisco, killing an estimated 3,000 people and destroying nearly 80% of the city. Between 227,000 and 300,000 people were left homeless out of a population of about 410,000. [Wikipedia]
Here in the Richmond District, there was only a small population. People had just started moving to the "Outside Lands" in the 1880s, and much of the neighborhood was still covered in sand dunes.
The unpopulated landscape of the Richmond District proved to be ideal for refugee camps. Camp 25, dotted with hundreds of what would become known as "earthquake shacks", spanned what is now Park Presidio Boulevard.
Golden Gate Park was the setting for many refugee camps where displaced residents lived in canvas tents. Many of the camps were still in existence long after the quake, with the final one closing in June 1908.
Every year on April 18th, San Francisco commemorates the 1906 earthquake with a ceremony at Lotta's Fountain, located at the intersection of Market Street, where Geary and Kearny Streets connect. The cast iron fountain served as a meeting point during the earthquake and fire aftermath.
Another commemoration will take place at 20th and Church Streets at 5:40am when a hydrant, that was crucial to fighting the fires in 1906, is re-painted gold.
City celebrations are usually attended by remaining survivors from the 1906 quake, but there are only two left.
One of them, Bill de Monte, celebrated his 108th birthday in January. He won't be at the ceremony this morning, but he did tape a video message that will be shown.
Sarah B.
Most of the photos in this post are from the Bancroft Library's stellar online collection of photos of San Francisco post-earthquake. The site includes an interactive map that lets you explore the archives by neighborhood.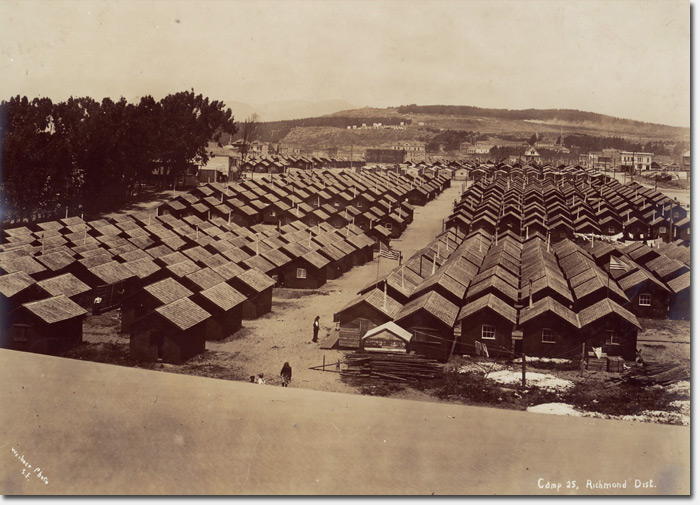 Camp 25 located along what is now Park Presidio Boulevard. Courtesy Bancroft Library.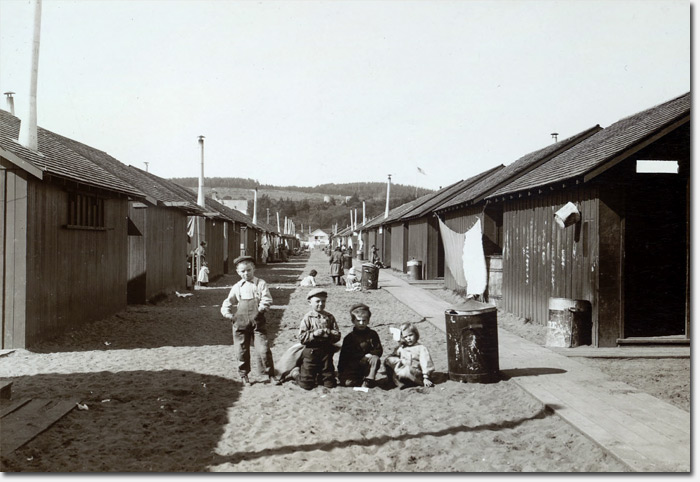 Kids in Camp 25, one year after the earthquake. 2,400 shacks still remained. Courtesy Bancroft Library.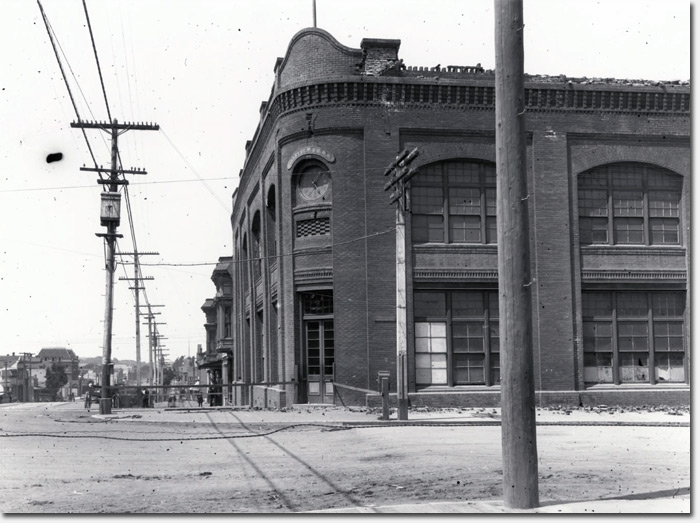 A crumbling depot building at Geary and Arguello. Today it is OfficeMax. Courtesy Bancroft Library.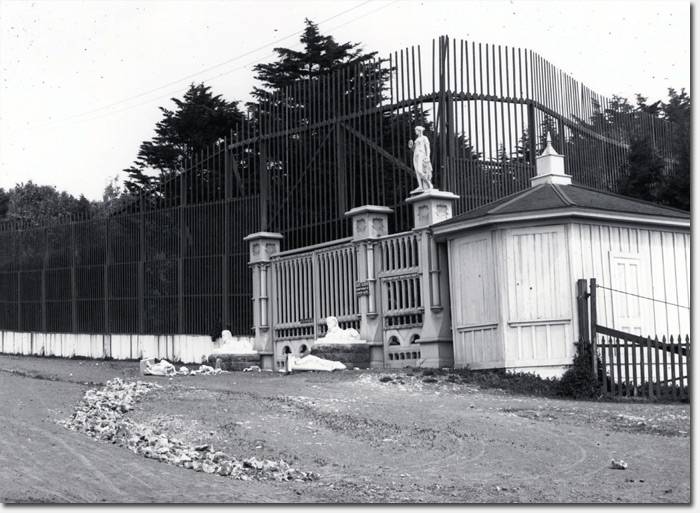 The north tower gate of Sutro Heights Park. Courtesy Bancroft Library.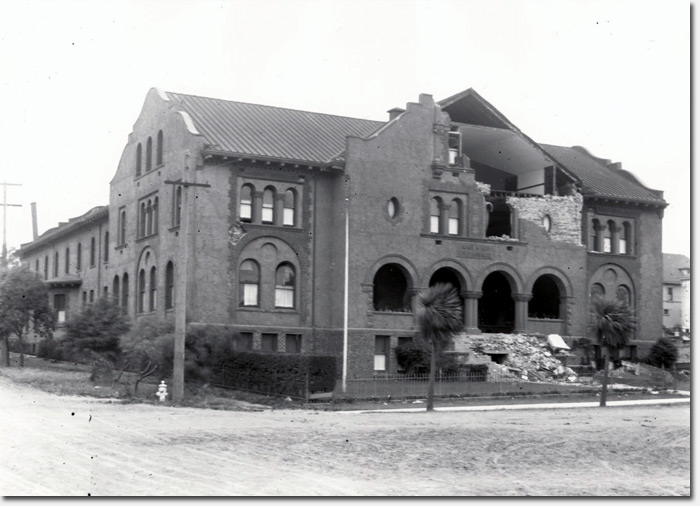 The Martha Kip orphanage at 520 Lake near 7th Avenue. Courtesy Bancroft Library.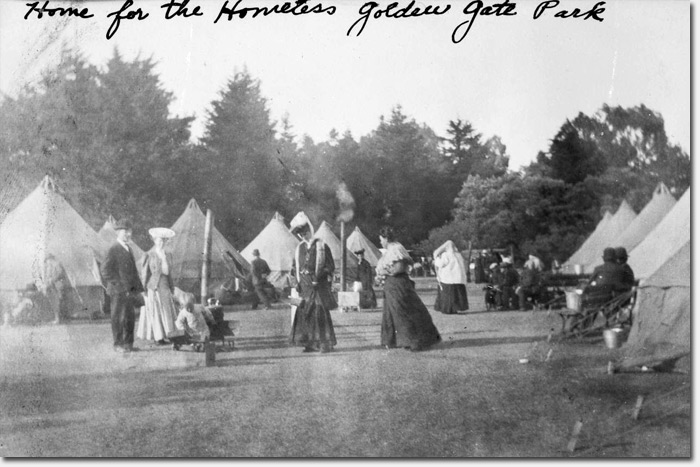 One of the refugee encampments in Golden Gate Park. Courtesy Bancroft Library.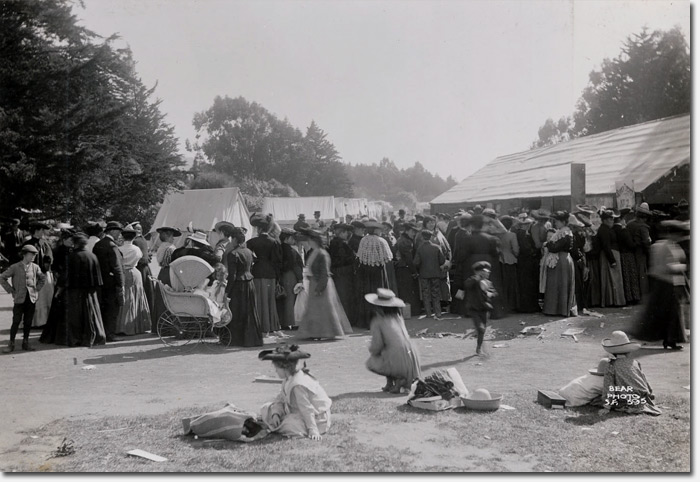 Refugees line up for food or supplies in a Golden Gate Park camp. Courtesy Bancroft Library.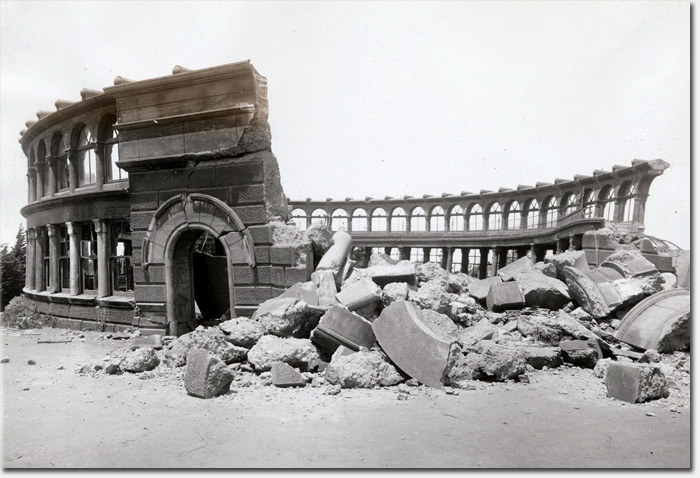 The Sweeny Observatory atop Strawberry Hill lay in ruins after the quake. Courtesy Bancroft Library.
5:12 am | Posted under
Golden Gate Park
,
History
|
7 comments