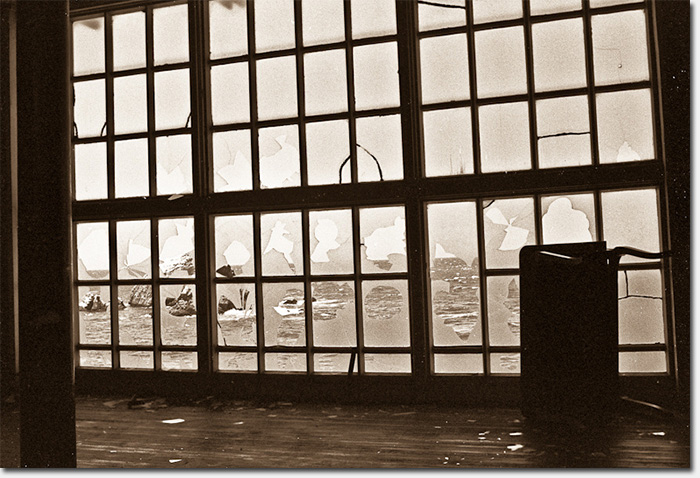 Sutro Baths, 1966. Photo by Suki Hill
Our neighborhood historians at the Western Neighborhoods Project shared a link to some interesting old photos of Sutro Baths, just before it was demolished in 1966. The plan was to build high-rise apartments on the land.
The demolition never took place because a large fire broke out at Sutro Baths on June 26, 1966 (video). All the structures on the property burned to the ground.
See the full collection of Sutro Baths photos here (plus a few of Playland)
The photos were taken by late photographer Suki Hill, who passed away in June. According to her website, she "photographed subjects ranging from the streets of Paris to portraits of rock stars, authors, painters, musicians and the rich and famous, but her favorite subjects were the people of her community – their celebrations, events, gatherings, work – in short, their lives."
Sarah B.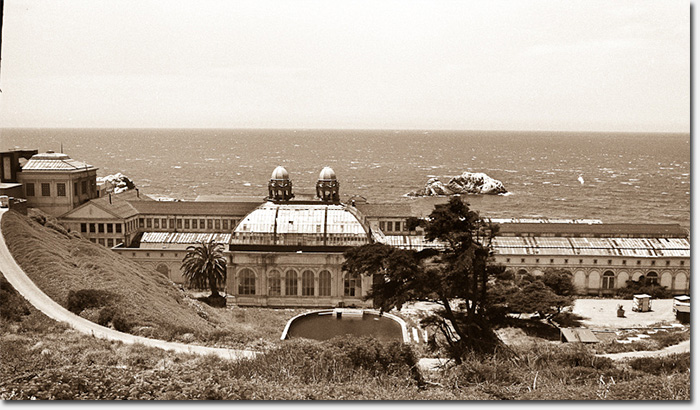 Sutro Baths, 1966. Photo by Suki Hill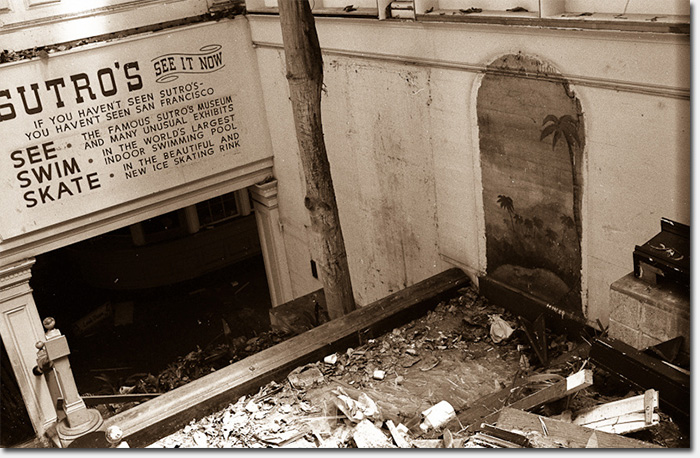 Sutro Baths, 1966. Photo by Suki Hill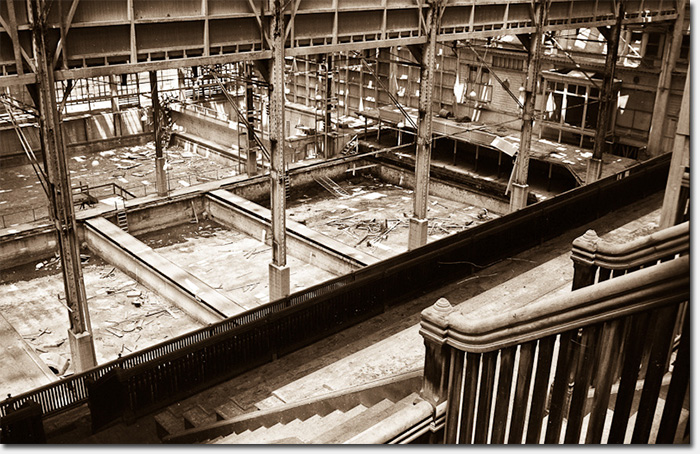 Sutro Baths, 1966. Photo by Suki Hill
9:58 am | Posted under
History
,
Photos
|
Add comments