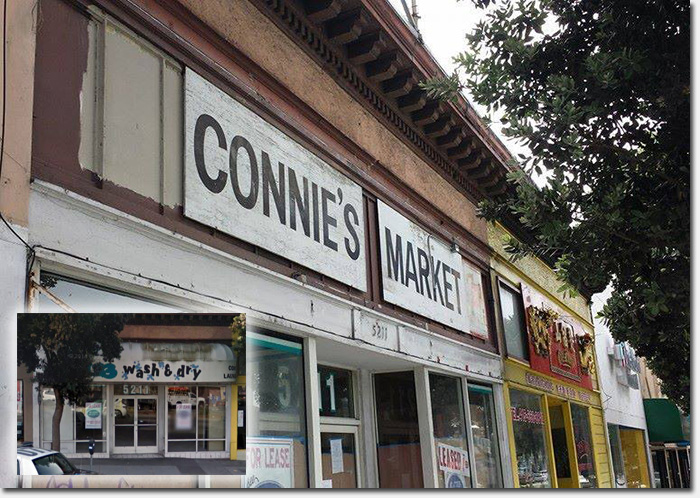 Photo by Ed P.
Two readers emailed us about the "Connie's Market" sign that was uncovered at 5211 Geary near 16th Avenue. The wash and dry there has been closed for awhile and it appears renovations are underway.
According to the SF Department of Building inspection, the property is undergoing a change in use from a laundromat to an office with some bathroom remodeling thrown in.
Reader Ed P. says he recalls that Connie's was the only market on Geary in the 1970′s between 15th and 18th Avenues.
We couldn't find much else on ol' Connie's. If you have some memories, leave a comment to let us know.
Sarah B.
10:37 am | Posted under
History
|
26 comments