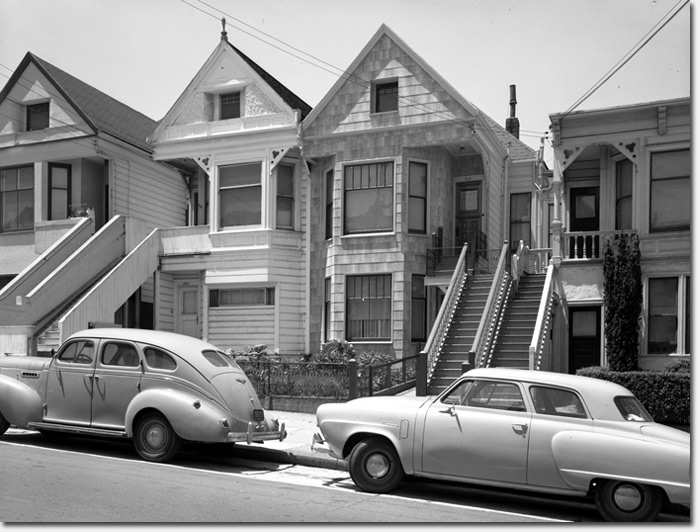 215 6th Avenue, 1951. Courtesy of Western Neighborhoods Project
The history-minded folks at the Western Neighborhoods Project recently acquired a photo collection from a local historian; he had saved them from being discarded in the early 1980s.
The photos are from the San Francisco Assessor's Office and were all taken in 1951. WNP explains:
The Assessor's Office periodically photographed buildings around the city for property tax purposes. The photos are documentary in nature and were taken without regard to the scenes on the street. As a result, in addition to showing the buildings, other things were recorded too, such as parked cars and people going about their daily lives. We think these make for an excellent view into what life was like on our streets over 60 years ago.
The WNP team has created a new website just for the photo collection at 1951.outsidelands.org, that includes a handy Google Map that allows you to see where the photos are across the city.
There are many in the Richmond District, a few of which we've included here. As is the case with San Francisco, some things have changed a lot, while others not so much. Check out the map – you may see a slice of life from your very own block in 1951.
Thanks to the Western Neighborhoods Project for digitizing and sharing the 4×5 inch negatives, which will also be donated to the San Francisco History Center at the San Francisco Public Library, adding to its large collection of Assessor's negatives.
Into local history? The WNP is a non-profit and always welcomes donations and new members (they have an awesome quarterly newsletter).
Sarah B.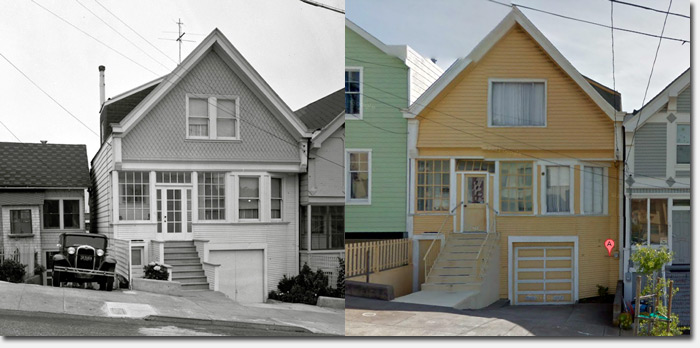 522 35th Avenue, 1951. Courtesy of Western Neighborhoods Project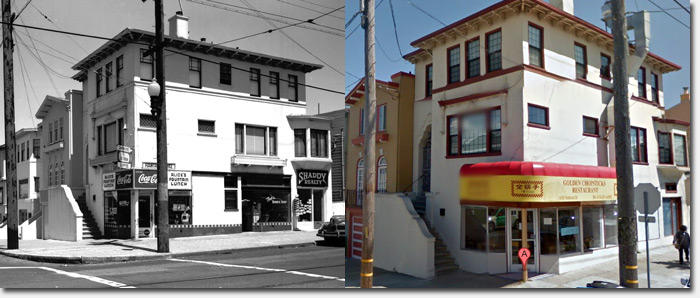 594 18th Avenue, 1951. Courtesy of Western Neighborhoods Project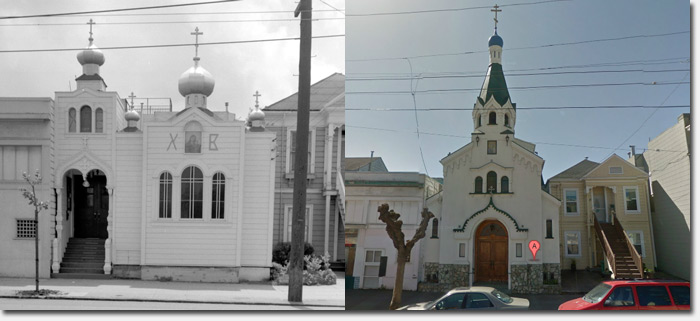 5717 California, 1951. Courtesy of Western Neighborhoods Project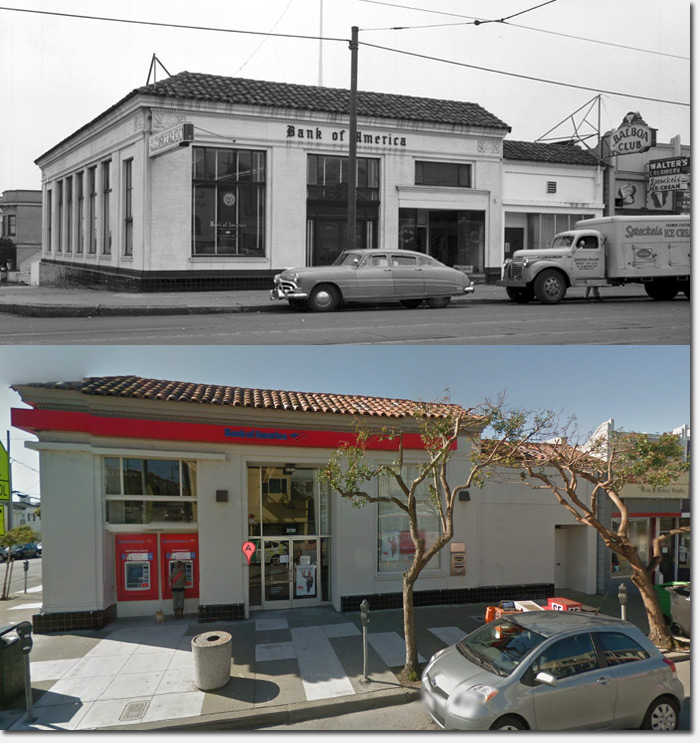 Still a BofA! 3701 Balboa, 1951. Courtesy of Western Neighborhoods Project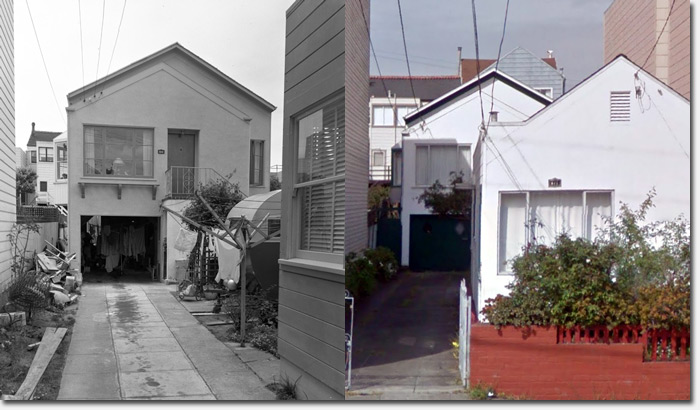 673 26th Avenue, 1951. Courtesy of Western Neighborhoods Project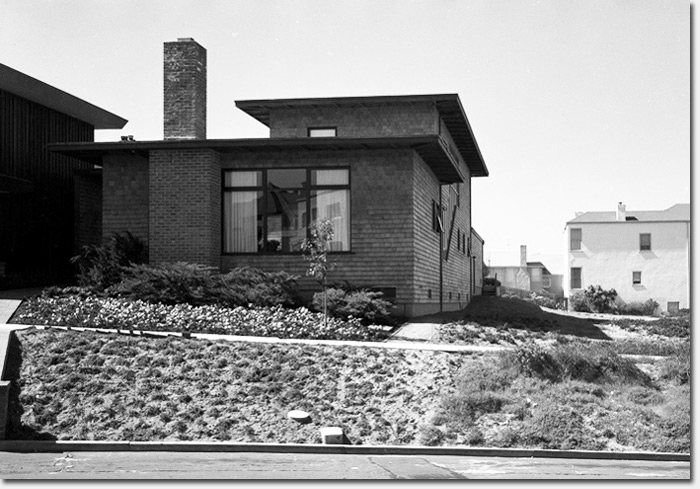 35 27th Avenue, 1951. Courtesy of Western Neighborhoods Project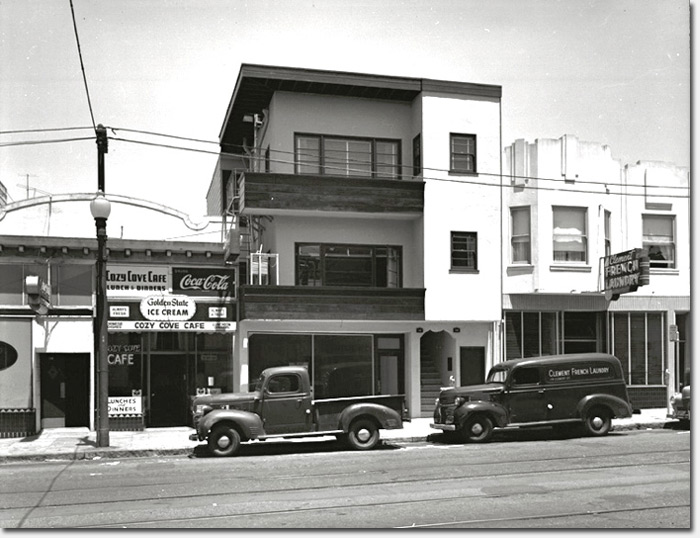 120 Clement Street, 1951. Courtesy of Western Neighborhoods Project
5:14 am | Posted under
History
,
Real Estate
|
10 comments