From the same director who brought us documentaries on Playland and the Sutro Baths comes the next installment on Richmond District history: The Cliff House.
On April 12, the Balboa Theater will premiere Tom Wyrsch's latest documentary, The Cliff House. It's a full length documentary about the historic Cliff House and Sutro Heights, both legacies of Adolph Sutro. The film features hundreds of rare archival photographs, motion picture footage, and interviews with historians and current Cliff House personnel.
The historic Cliff House stands perched on a headland atop the cliffs on the northwestern edge of San Francisco, California. Originally built in 1863, it is now a key part of the Sutro Historic District. That district included the lavish gardens and structures of Sutro Heights, the home of Adolph Sutro, entrepreneur, real estate developer and populist mayor of San Francisco, now a park. The ruins just north of the Cliff house housed the world-class swimming pool and museum complex called Sutro Baths. A major amusement park, San Francisco's Playland at the Beach once spilled over more than five city blocks south, across from Ocean Beach. The Cliff House has been rebuilt or remodeled many times through its century and a half of operation. It remains a favorite for both locals and tourist alike.
The premiere party for the film is on Friday, April 12 at 7pm. Tickets are available through the Balboa Theater website (select April 12 from the dropdown).
If you can't make the premiere, The Cliff House will continue playing at the Balboa through April 18th, with 5 shows per day: 12:00p, 2:30p, 4:45p, 7:00p and 9:20p.
Sarah B.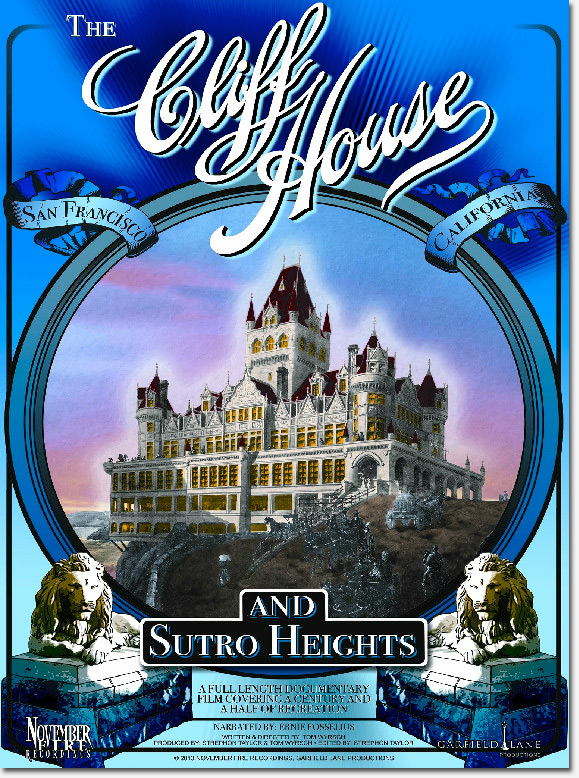 11:15 am | Posted under
History
,
Movies
|
Comments Off