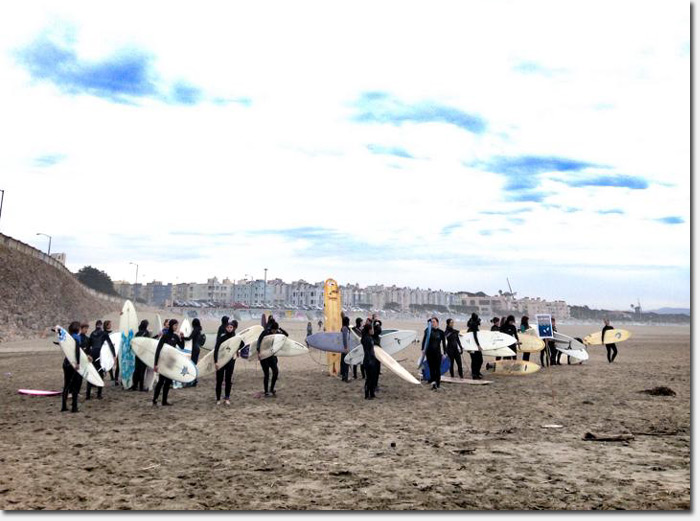 A group of women surfers gathered at Kelly's Cove for shooting on Sunday morning. Photo by Helynn Ospina
A new documentary is in production about the women who surf the waves at Ocean Beach. It's entitled "It Ain't Pretty" and filmmakers released their first teaser trailer last week – watch it below (or here if you can't see the embed).
In addition to footage at Ocean Beach, the film also includes shots of the women surfing Mavericks.
To keep tabs on the film, follow the project on Facebook. It's slated for a 2015 release.
Sarah B.
[via Stokereport]
5:10 am | Posted under
Movies
,
Ocean Beach
|
1 comment