Shhhh! What happens when hundreds of people gather to hear DJ music in a public space – but all of them are wearing wireless headphones to hear the music instead of listening to loudspeakers?
It's called HUSHfest, and it's put on by Silent Frisco, "a crew of San Francisco sonic missionaries dedicated to turning impossible situations into musical magic. We specialize in enabling performances in public spaces where "noise" has previously made such performances impractical or illegal. By using our custom "Silent Frisco" wireless headphones, the music can play while neighbors enjoy peace and quiet."
You pay $20 to rent a pair of wireless headphones at the event, which includes access to 2 channels, each broadcasting one of the two live performers/DJs at a given time.
Don your headphones to tune in and enjoy the music, or take them off and enjoy the beach around you and your neighbors.
On Sunday, September 28 beginning at 11am, Silent Frisco will host several DJs at Ocean Beach for HUSHFest: Rob Garza, Psychemagik, Fort Knox Five, Thunderball, NON STOP BHANGRA, Hard French DJ's, El Papachango, Motion Potion, DJ Mancub, Matt Haze.
HUSHfest is open to all ages and $20 tickets can be purchased online, which includes the rental of your wireless headphones.
Rock on (silently!),
Sarah B.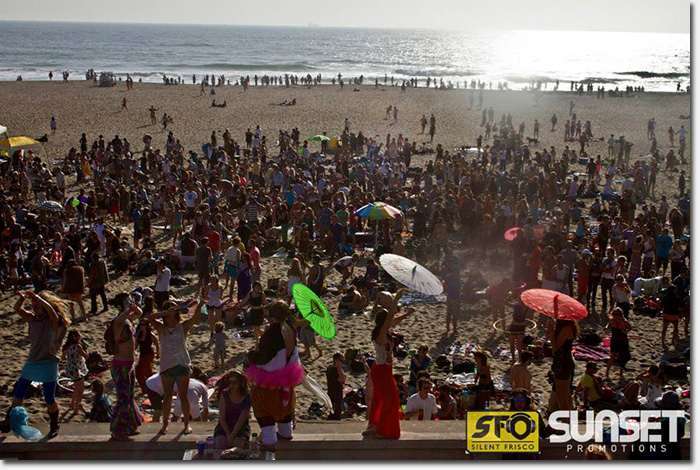 4:32 am | Posted under
Events
,
Live Music
,
Ocean Beach
|
6 comments