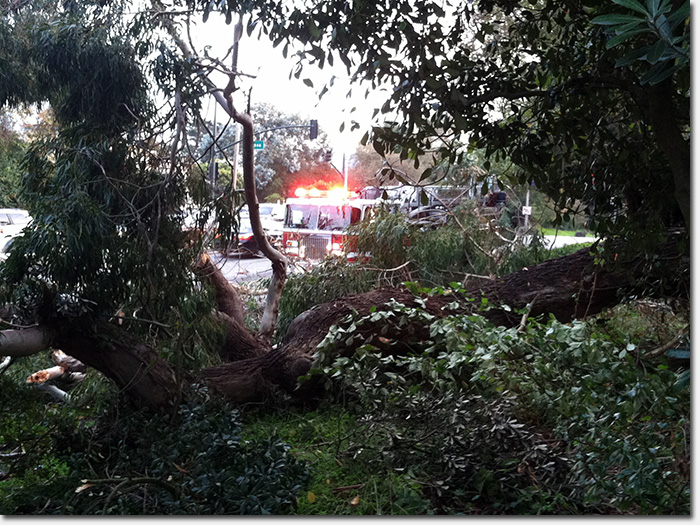 Around 4:30pm on Saturday afternoon, a large tree fell over on the 500 block of Park Presidio near Balboa.
The tree fell into the Park Presidio roadway, narrowly missing a vehicle carrying two adults and a young girl.
SFFD and SFPD were on the scene quickly, taking a chainsaw to the tree's branches to clear it from the roadway.
The tree also uprooted an irrigation pipe in the Park Presidio greenbelt. It could be seen spewing water onto 14th Avenue.
Traffic was moving again by 5:15pm, but Rec & Park was still working to cap the irrigation pipe.
Thanks to Kenji K. for the update and photos.
Sarah B.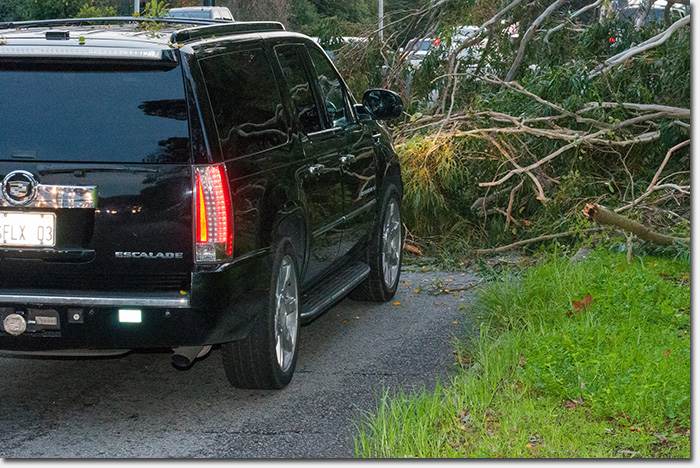 Photo by phoca2004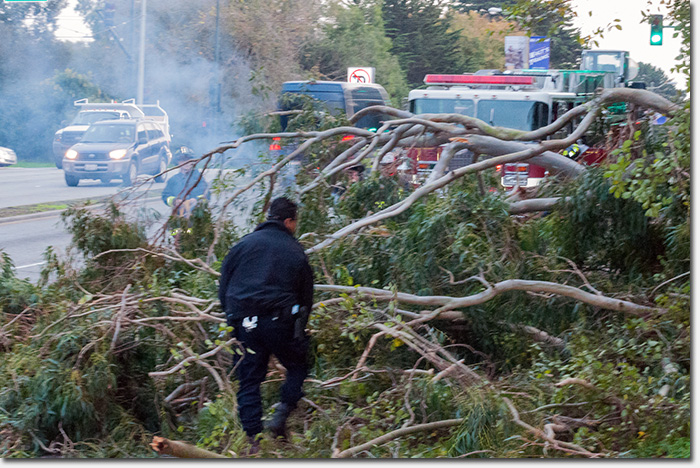 Photo by phoca2004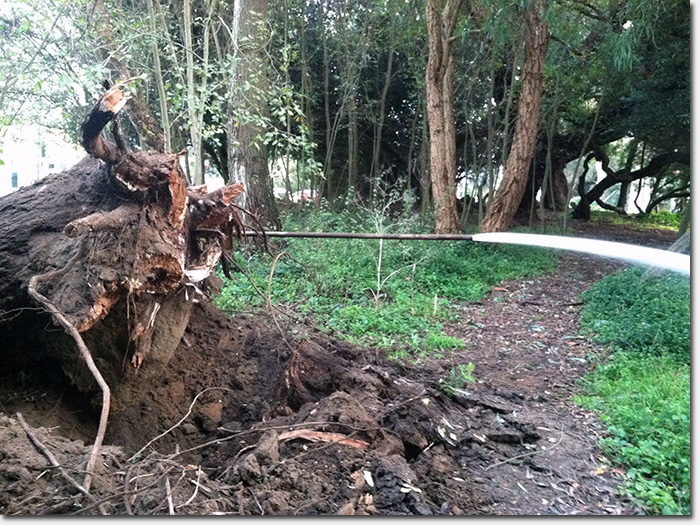 Photo by Kenji K.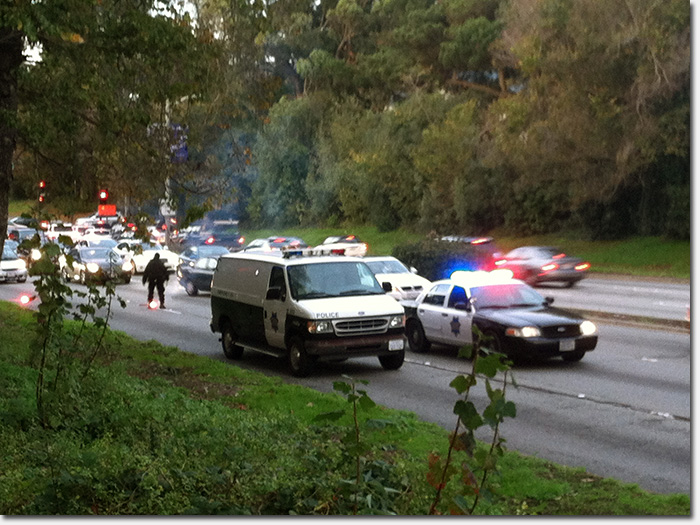 Photo by Kenji K.
7:13 pm | Posted under
Parks
,
Traffic
|
2 comments