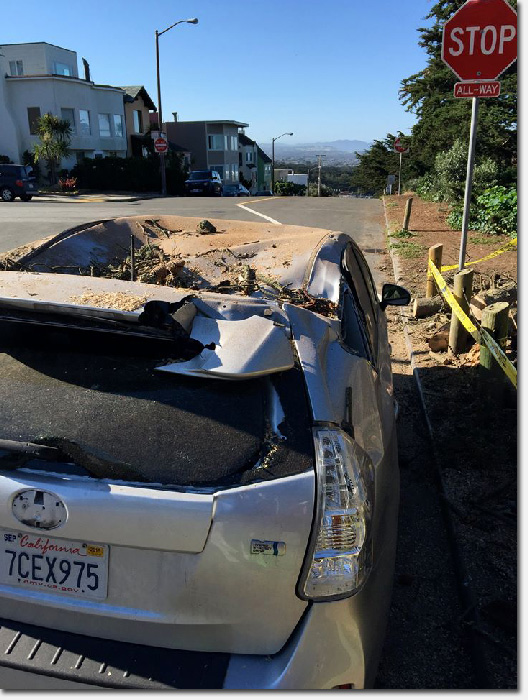 Photo by Bruce H.
On Saturday night around 8pm, a man and his dog were sitting in their silver Prius on 48th Avenue near Anza.
A moment later, a large tree near Sutro Heights Park came crashing down on top of them. Miraculously, the man was able to exit the car after the crash and walk home.
DPW crews worked late into the night to dismantle the tree, which fell across 48th Avenue and blocked access.
Reader Bruce H. said he was there when the car owner returned on Sunday morning.
"The car owner returned, said he was just about to step out of his car when the tree fell."
Woah – close call!
Sarah B.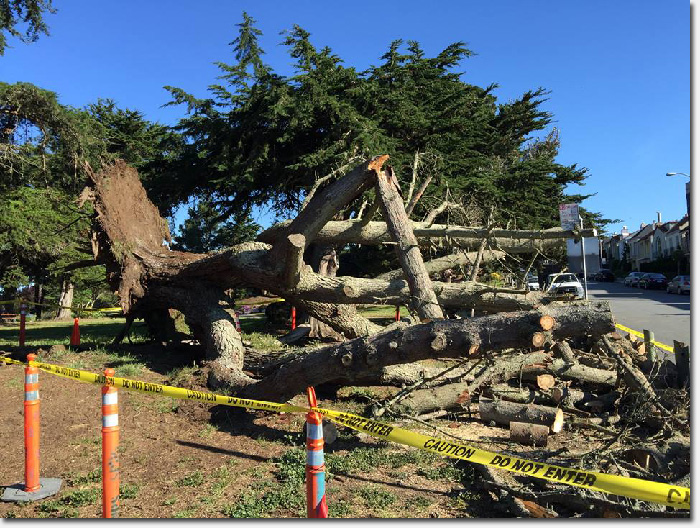 Photo by Bruce H.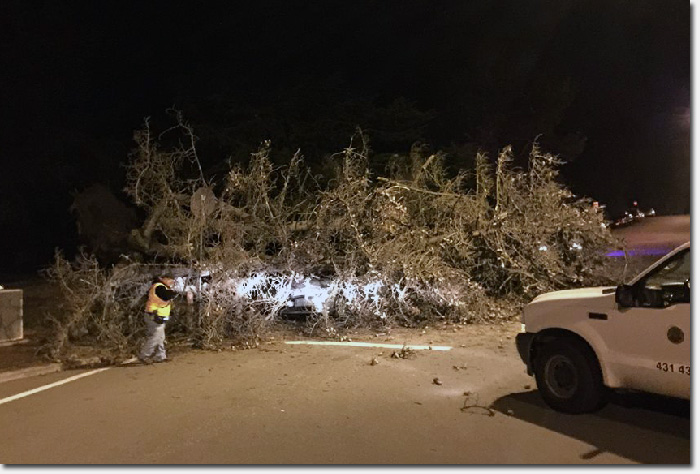 Photo by Bruce H.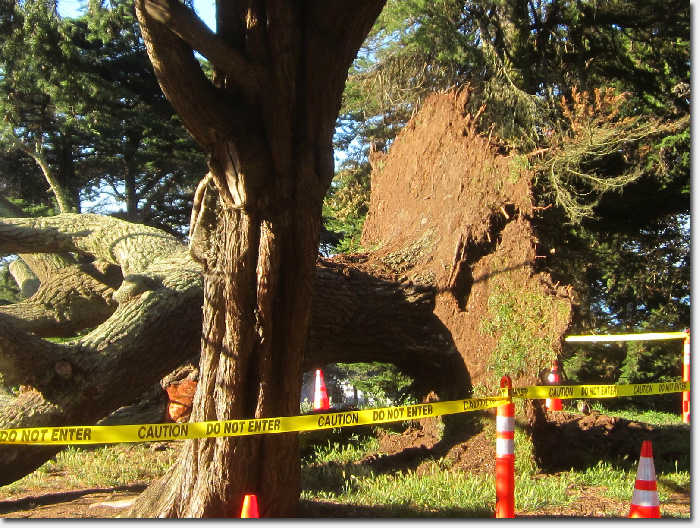 Photo by Gabriel L.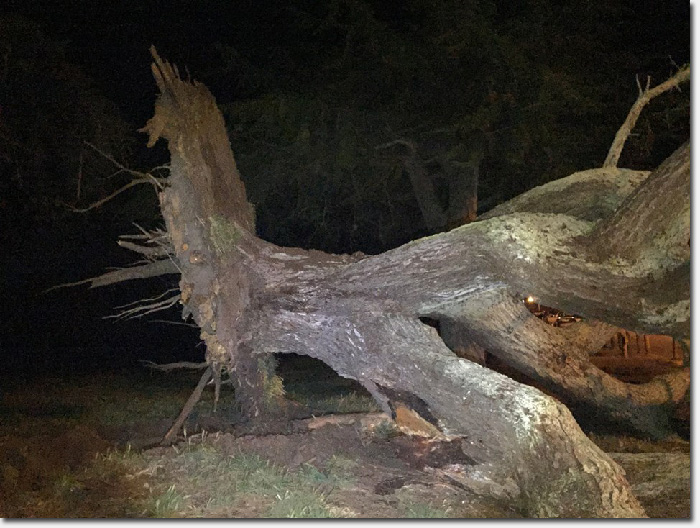 Photo by Bruce H.
4:15 am | Posted under
Parks
|
4 comments