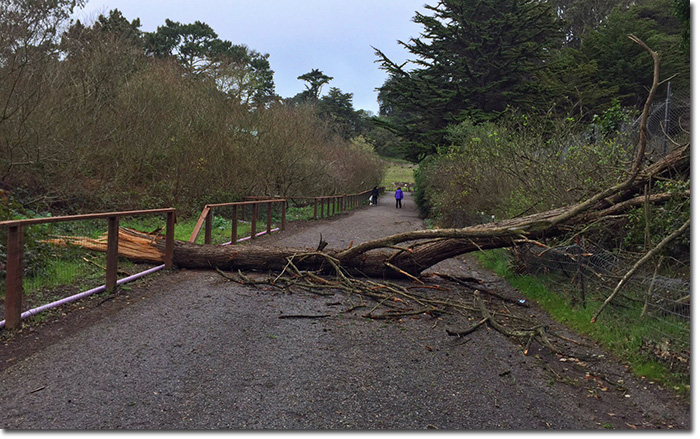 Photo by Kira B.
Aside from some heavy rains that caused flooding at many corner sewer grates, we didn't see too much damage around the neighborhood from Stormageddon II this weekend.
But reader Kira B. sent us pics of a downed tree branch at Mountain Lake Park near the meadow. The branch fell onto a section of the fence around the lake.
And ABC News was on scene to catch the cleanup of a tree that fell onto the side of the Richmond District police station on 6th Avenue.
If you're in the neighborhood today running or walking, be mindful of debris. The high winds really stirred things up!
Sarah B.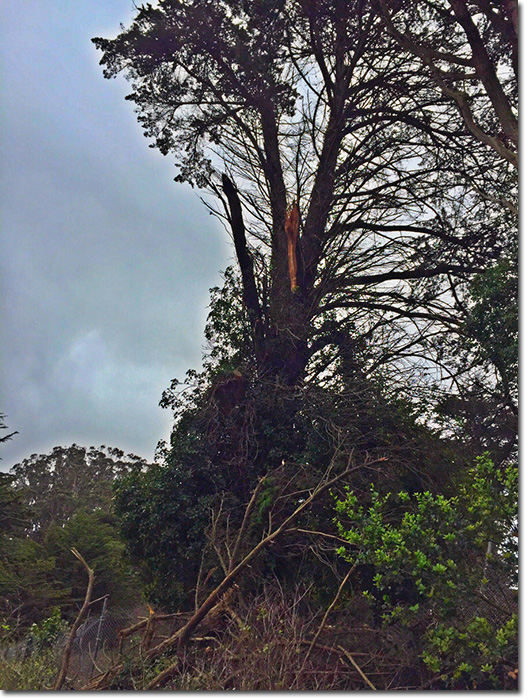 Photo by Kira B.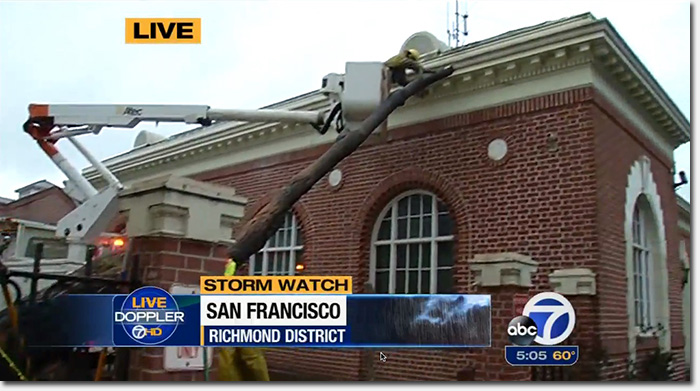 10:00 am | Posted under
Parks
|
Add comments