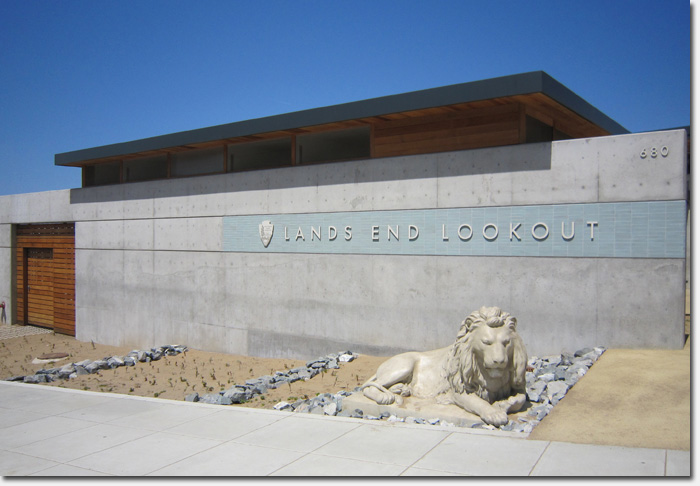 The Lands End Lookout just opened at the end of April, and already the new building – which includes exhibits and artifacts, interpretive merchandise, a café, and restrooms – is a target for vandals.
Spokeswoman Jennifer Greene of the Parks Conservancy sent an email out today detailing the latest offenses, and included photos of the damage.
"Vandals aggressively chipped out the skateboard cleats on several of the seating wall cubes in front of the Lands End Lookout this past weekend. This damage marks a new severity in destruction. Vandals also damaged the mirror in the men's room at the Visitor Center, and destroyed a "Bus Only" sign, which marks the third time we have had to replace that sign due to vandalism," she wrote.
The center is in the process of getting estimates for repairing the damage, and Greene says The National Park Service and Parks Conservancy are considering additional security measures for the building.
Greene also asked residents to be on the lookout for graffiti and vandalism, encouraging them to call the Park Service's emergency number at 561-5656 if they witness any vandalism in progress. Non-emergency reports can be called into 561-5505.
Could this be the work of skateboarders? Vandals tore out a section of a handrail on 48th Avenue and Balboa in January. One neighbor had overheard some skateboarders complaining that it was impeding "their best jumps" ever since it had been rebuilt.
Perhaps tearing out the cleats at the Lookout was their way of thumbing their nose at anti-skateboard measures? Let's hope not – there are plenty of other places to ride in the neighborhood.
Sarah B.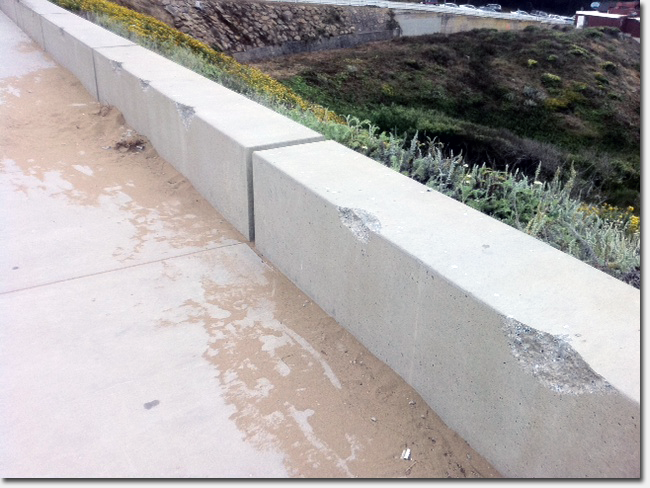 Skateboard cleats were chipped out of the wall at the Lands End Lookout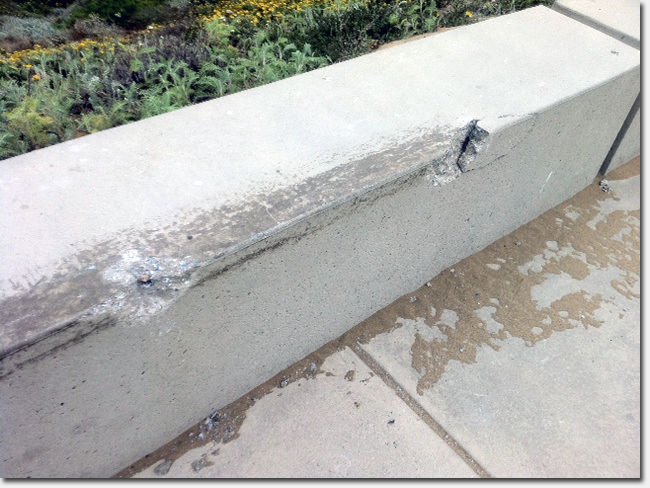 Skateboard cleats were chipped out of the wall at the Lands End Lookout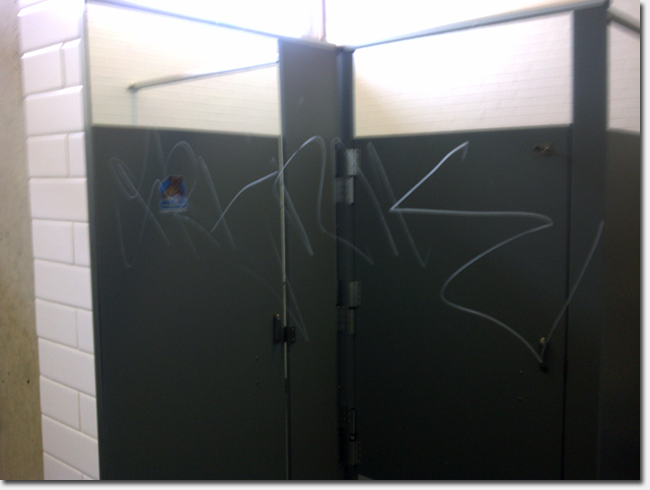 Graffiti in the men's room at the Lands End Lookout
3:14 pm | Posted under
Crime
,
Lands End
,
Parks
|
24 comments