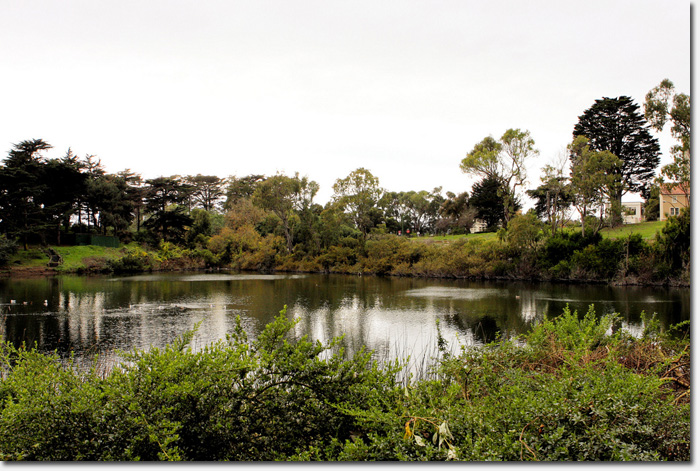 Photo by
katherinejoy101
Did you know that Mountain Lake (in nearby Mountain Lake Park at 12th Avenue and Lake) is the only remaining natural lake in the city of San Francisco?
Two millennia ago, a small natural depression between the rolling sand dunes in the southwest corner of what is now Presidio National Park became inundated with groundwater and gave rise to a natural water body: Mountain Lake.
On Tuesday night, Liam Reidy, a UC Berkeley Environmental Geographer, will give a talk on the history of the lake – how it was formed, how the environment has changed over time, and how the lake reflects the human impacts of the Spanish, Mexican, and Euro-American occupation of the Presidio.
The event takes place at the Jewish Community Center (3200 California Street at Presidio) on Tuesday, September 11 at 7:30pm. Admission is free for San Francisco Museum & Historical Society members, otherwise it's $10 for adults and $5 for seniors, students, K-12 teachers, and persons with disabilities.
Sarah B.
7:53 am | Posted under
Events
,
History
,
Parks
|
1 comment