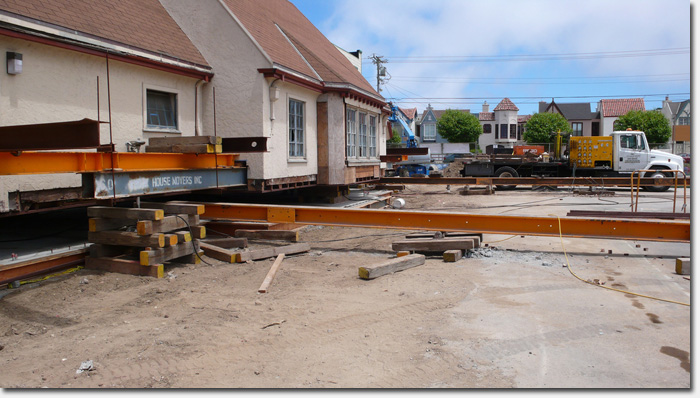 Photo by SFDPW
Fulton Playground closed in November 2011 to undergo a $4.2 million renovation that will include a completely new playground, resurfacing of the basketball and tennis courts, and upgrades to the park's Clubhouse. The park will also showcase a unique, kinetic sculpture from artist Moto Ohtake.
Yesterday, SFDPW shared these photos of the playground's historic Clubhouse being put back into place, on top of a brand new foundation.
We're still several months away from the playground re-opening, which according to the project website will be in early 2013.
Sarah B.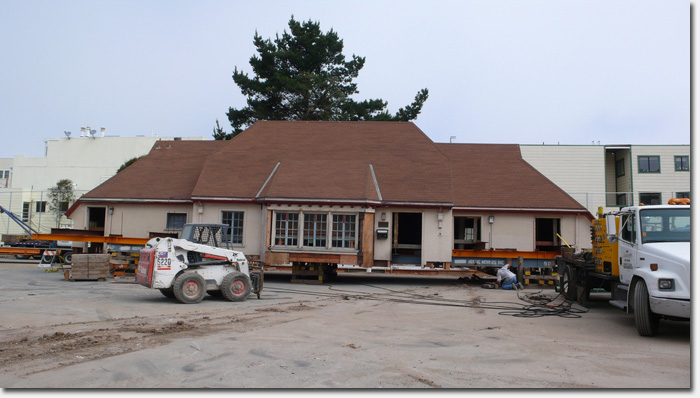 Photo by SFDPW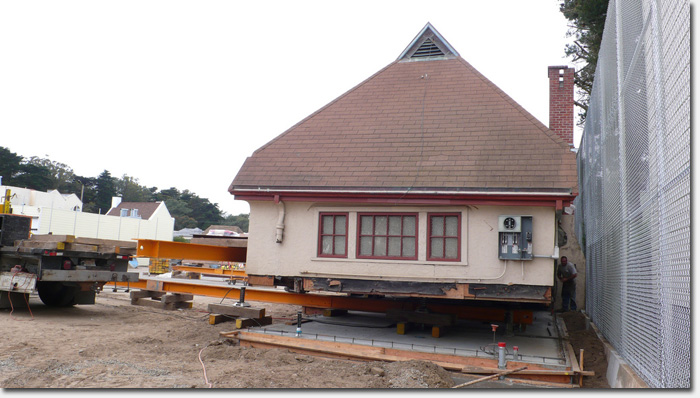 Photo by SFDPW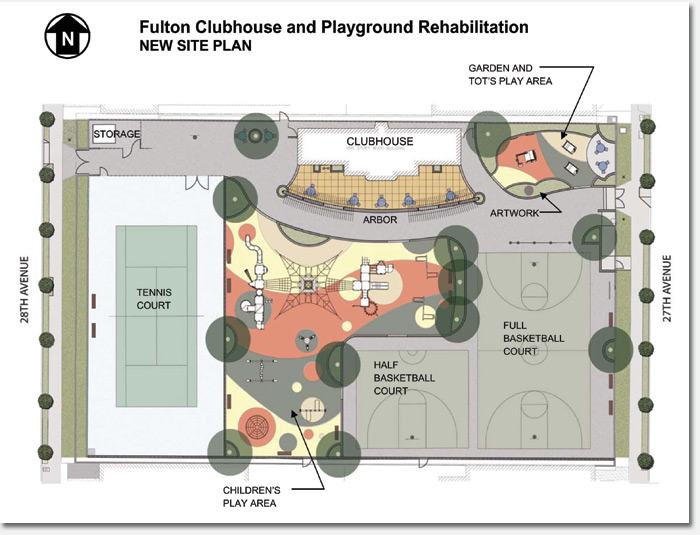 3:17 pm | Posted under
Parks
|
1 comment