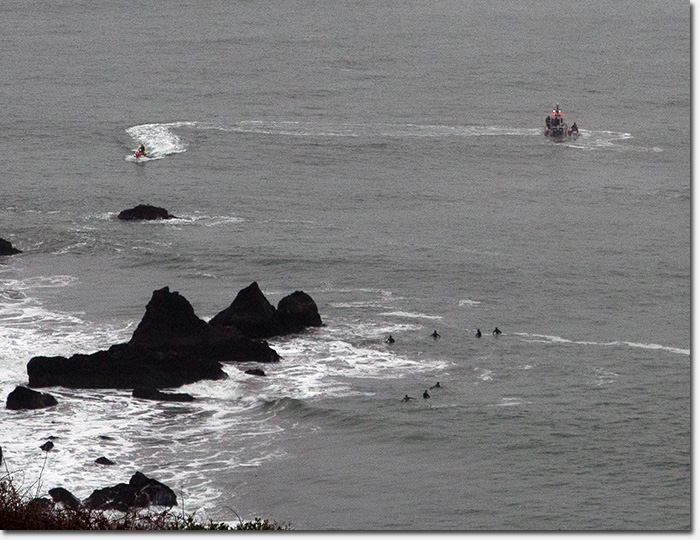 A jet ski heads to shore to rescue the woman. Photo by Eugene Kim
On Sunday afternoon around 4:30pm, SFFD received a report that a woman had fallen off a cliff at Lands End in the area below the Legion of Honor.
She was rescued about an hour later by an emergency boat and a jet ski. She was taken to a nearby harbor and put on an ambulance but was not sent to a hospital, the fire department said.
It is unknown at this time if she sustained any injuries.
Flickr member Eugene Kim happened to be on an evening stroll at Lands End when he came upon a fire truck on the coastal trail, assisting in the rescue.
"I wasn't expecting this when I set out for an evening stroll!" he wrote on Flickr.
Sarah B.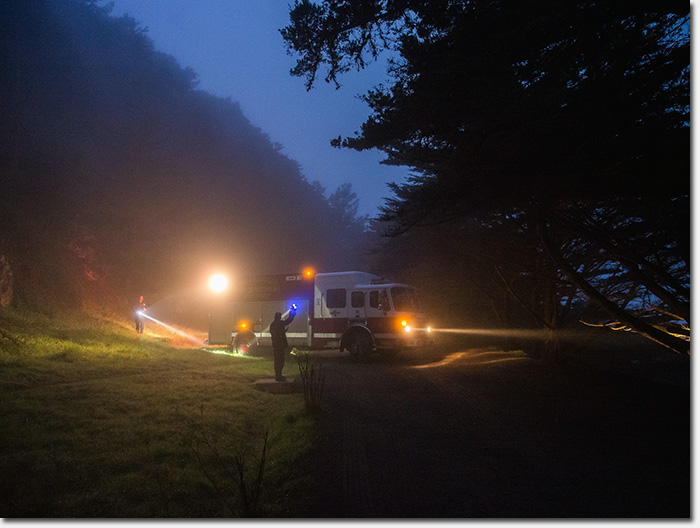 A fire truck attempts to turn around on the Land's End trail in the fog after a successful rescue of a hiker.
Photo by Eugene Kim
12:00 pm | Posted under
Lands End
,
Photos
|
6 comments