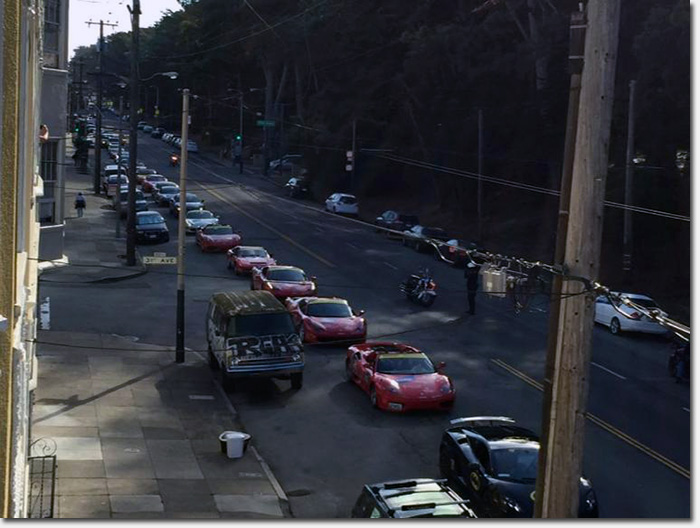 Photo by @anton1s
Around 9:30 this morning, reader Antonis P. tweeted that his "quiet office morning" was disrupted by the beautiful noise of over 100 sports cars driving by under his window on Fulton near 31st Avenue.
But these weren't just any sports cars – they were Ferraris. As in I have a couple of hundred thousand dollars to spend on a sports car, Ferraris (including an Enzo model worth $2.5million + one Batmobile Lamborghini).
We're not sure where these Italian racers were headed, but they had a police escort. Vroom vroom!
UPDATE: As usual it took about a nanosecond for someone to tell us what this was for, lol. It was Fog rally 2014, "50 Ferraris embarking on an epic, media intensive journey, the rally raises funds and awareness in the pressing issues of youth advocacy and public health via Ferrari Owners Charitable Foundation (FOCF)." They drive from San Francisco down to Santa Barbara.
Ok, so it wasn't 100 but 50 is still a lot of Italian vroom at one time.
Sarah B.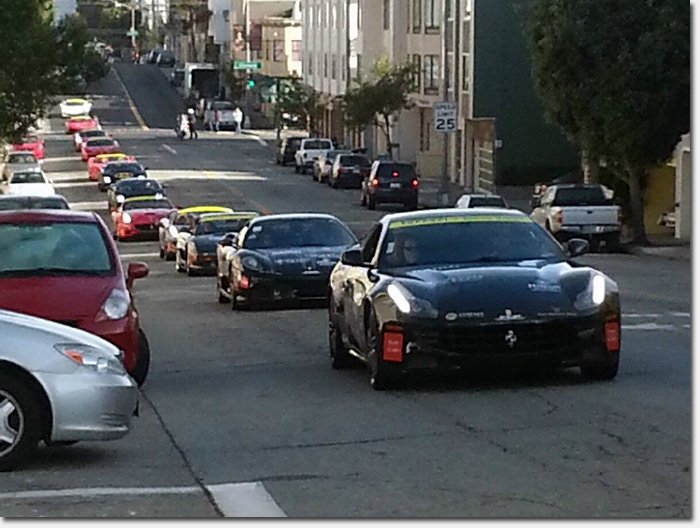 Photo by David H.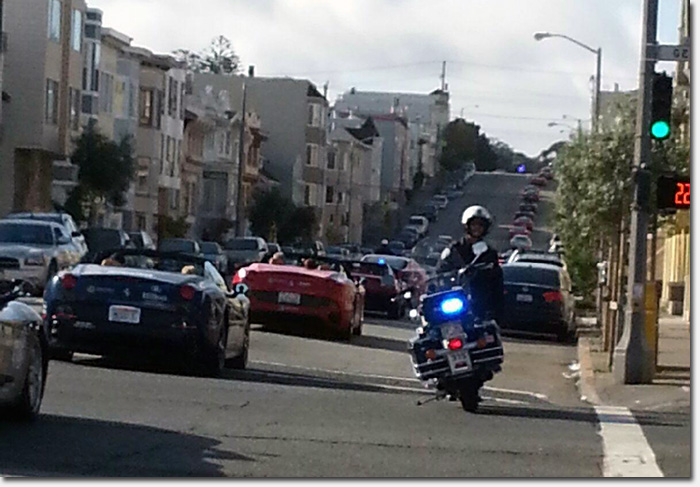 Photo by David H.
3:38 pm | Posted under
Photos
|
8 comments