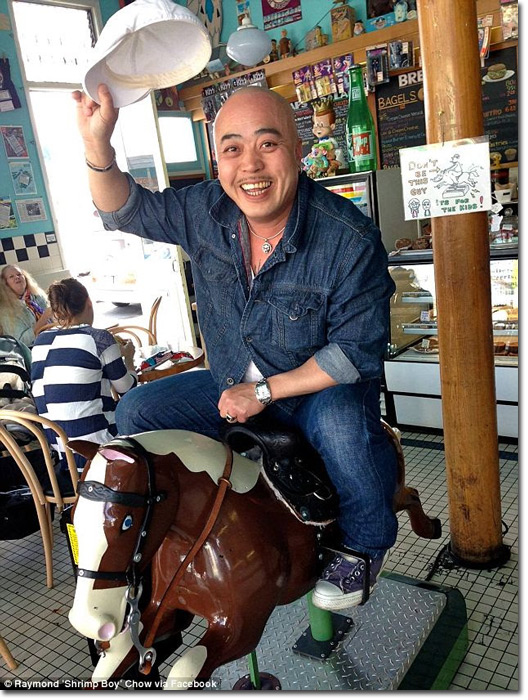 Yup, that's the now infamous Raymond "Shrimp Boy" Chow who was arrested in the Leland Yee scandal last week.
The photo, which was posted on Chow's Facebook page, shows him whooping it up on the mechanical horse at Clement Street's Toy Boat Dessert Cafe.
Yet another rule Chow broke – no adults allowed on the Toy Boat horse!
Sarah B.
3:16 pm | Posted under
Crime
,
Photos
|
8 comments