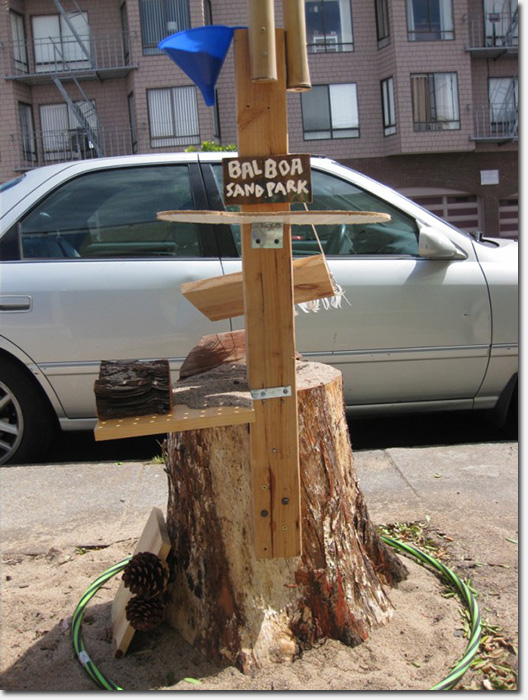 Reader Derek sent us in these photos of a new, truly mini park on Balboa between 2nd and 3rd Avenues.
The handcrafted "Balboa Sand Park" is constructed around an old tree stump, and is decorated with features including a funnel, hula hoop, small platforms, and tree parts.
You could almost put on a small animal show in the park, coaxing your trained kitten from platform to platform. But we're guessing the idea is to put some sand in the top funnel and watch it work its way down the tree.
But be careful who you tell about the new park for as Derek wrote, "Just hope it doesn't go the way of the Pole Gardens and Tiny Door."
Let's just call it the Balboa SECRET Sand Park, shall we?

UPDATE 7/1/13: A second "secret park", entitled "Pokey Park", has popped up on Cabrillo between 5th & 6th Avenue. Thanks to reader Justin for sending in the pic!
Sarah B.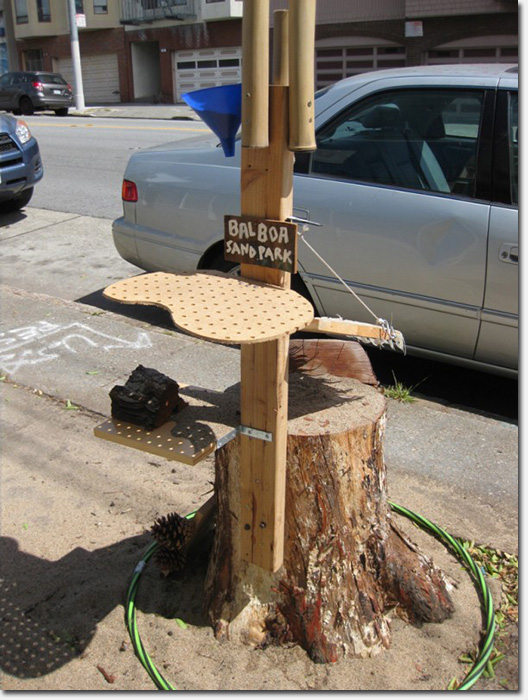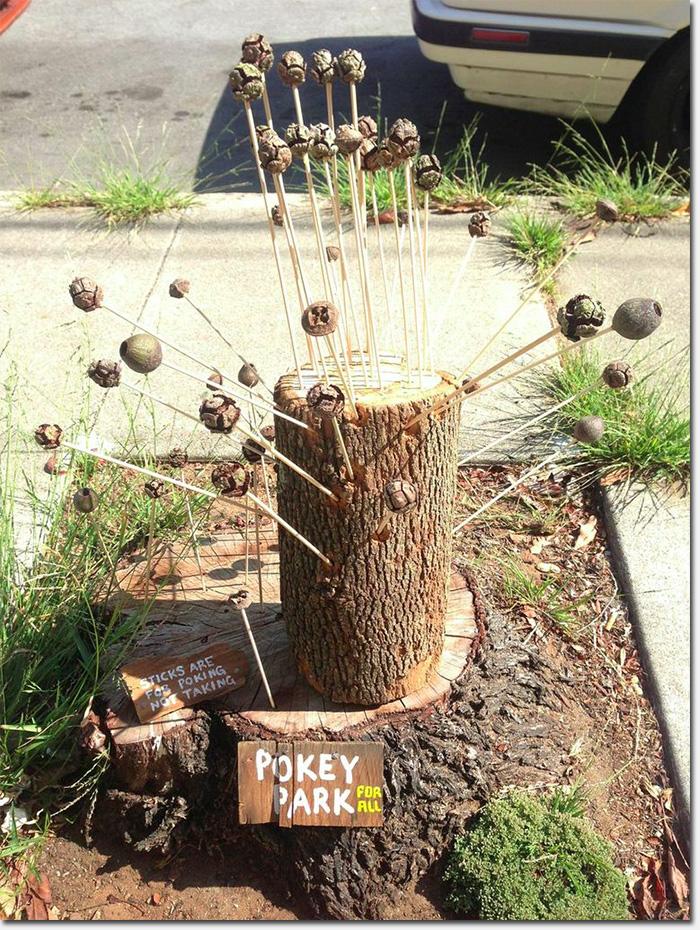 10:25 am | Posted under
Parks
,
Photos
|
3 comments