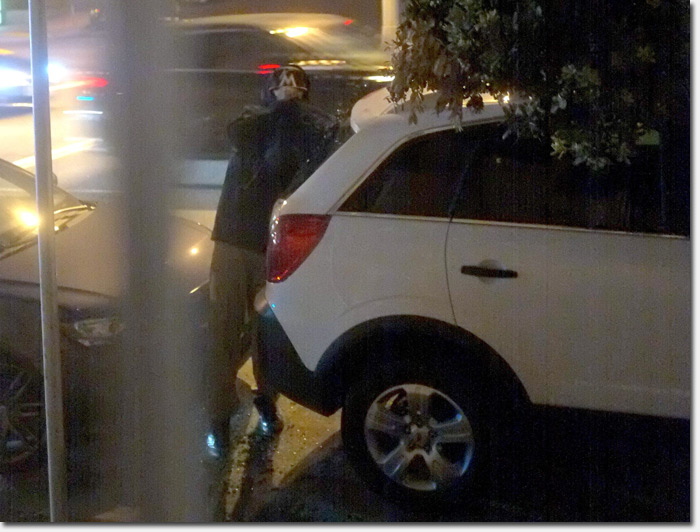 The car burglar steals a bag out of the window he broke
Reader Brian sent us these photos of a car thief stealing bags from an SUV parked on Geary near 28th Avenue on Tuesday night.
The burglary took place in two parts – first breaking the window at 7:15pm and then leaving the scene. And then once confirming all was clear after police came by, the thieves returned around 8:30pm to take the loot. Even a nosy neighbor with a camera didn't deter them.
Brian described the scene:
"We watched some guys break into a car yesterday outside our window. Called the cops after they broke the window, then they drove around a bit. Cops got there, took the info. Guys came back… First time I scared them off again, then the second time I took pictures and tried to scare them off again. Unfortunately they got one of the guy's bags."
San Franciscans know not to leave ANYTHING in plain view inside their car, right?! Hopefully rental car companies give the same warning to their customers.
Brian says he saw the band of thieves hanging around the neighborhood the day before, casing the area.
"They had been wandering around the neighborhood earlier yesterday, around 2PM, mostly hanging out across the street from Grocery Outlet. I'm sure they probably broke into several cars yesterday."
If you have any information on who this saggy pants robber is, contact the SFPD at (415) 553-0123 (anonymous tips are ok too).
Sarah B.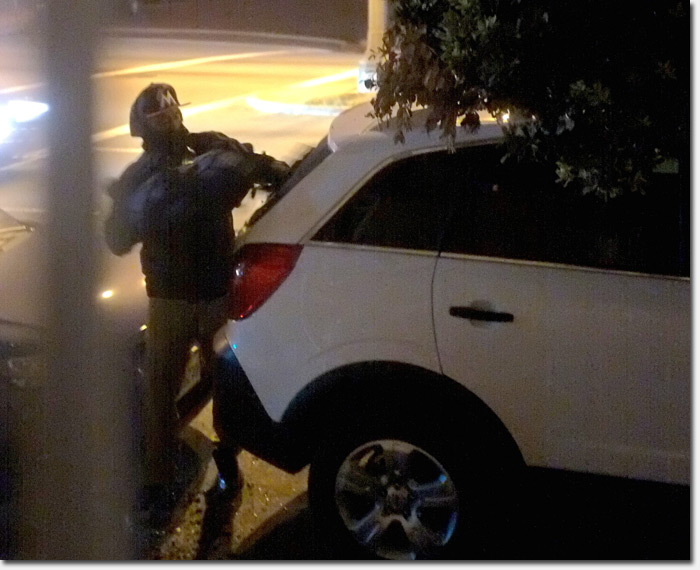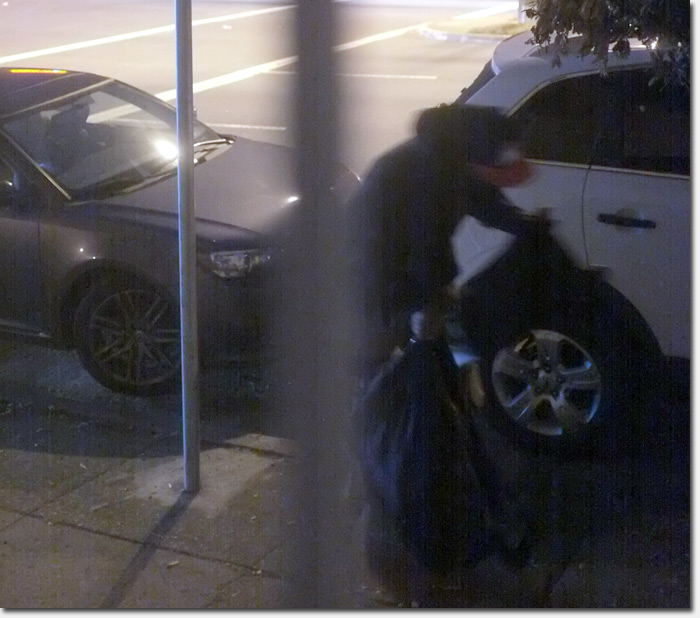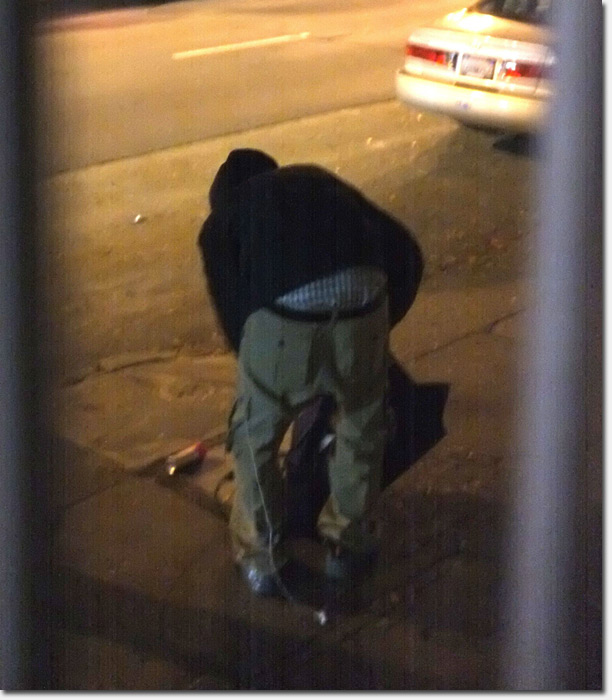 5:02 am | Posted under
Crime
,
Photos
|
19 comments