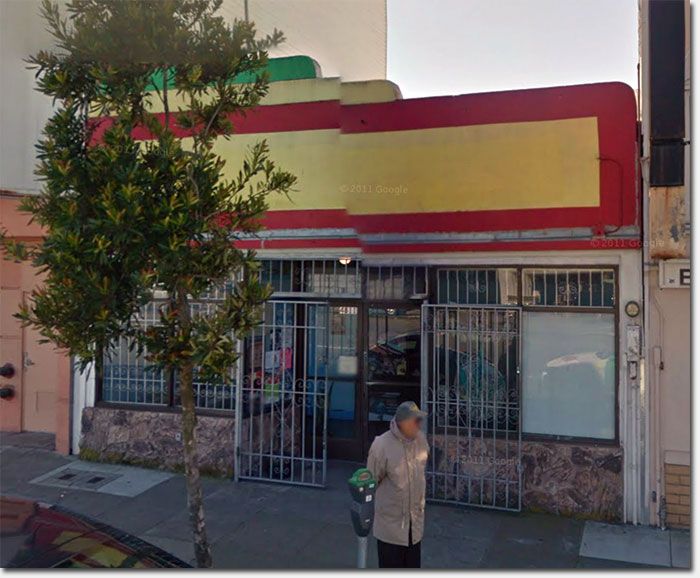 Yesterday, SFWeekly reported that the Hemp Center, located at 4811 Geary between 12th Avenue and Funston, is the latest target of federal crackdowns on medical marijuana dispensaries in California.
The building's landlord received a letter from U.S. Attorney Melinda Haag, warning of "property seizures and prison sentences if the dispensary was not shut down".
The Hemp Center has been in operation since 1999, and in its current Geary location for the past 11 years. It is licensed by the city's Department of Public Health, however the medical cannabis industry is still federally illegal. Letters like the one Haag sent to the Hemp Center have closed down eight other San Francisco dispensaries since October 2011.
"The letter cites a park, 900 feet away, as the reason why the dispensary is targeted for closure," dispensary operator Kathleen Capetti told SFWeekly.
According to state law, cannabis dispensaries cannot be within 600 feet of schools or recreation centers which serve youth. San Francisco law requires a 1,000-foot barrier between those uses, but does not specifically address city parks.
The only city park within 1,000 feet of the The Hemp Center is the Park Presidio greenbelt, which is technically a city park but not a highly recreational one. Most residents would be hard-pressed to find children playing among the greenery. The next closest park is the one behind the Richmond District Branch Library on 10th Avenue.
On its website, the Hemp Center writes, "Our experienced budtenders and state-of-the-art vaporizing equipment are only a few of the things that make The Hemp Center so unique. Our spacious club, incomparable amenities, and comfortable Caribbean atmosphere makes getting well a truly inspiring adventure."
And that's another unique feature of the Geary Street dispensary – they allow on-site smoking (or vaporizing at it's also called). The Hemp Center is also the only dispensary in the Richmond or Sunset Districts (grow houses aside, ahem).
Dispensary owner Kathleen Capetti is vowing to fight the threatened closure, telling SFWeekly, "Obama promised they wouldn't go after the clubs that are in compliance… Now they're just going after people willy-nilly."
What do you think? Should the dispensary be allowed to remain in business? Leave a comment to let us know.
Sarah B.
11:48 am | Posted under
Business
,
Politics
|
12 comments