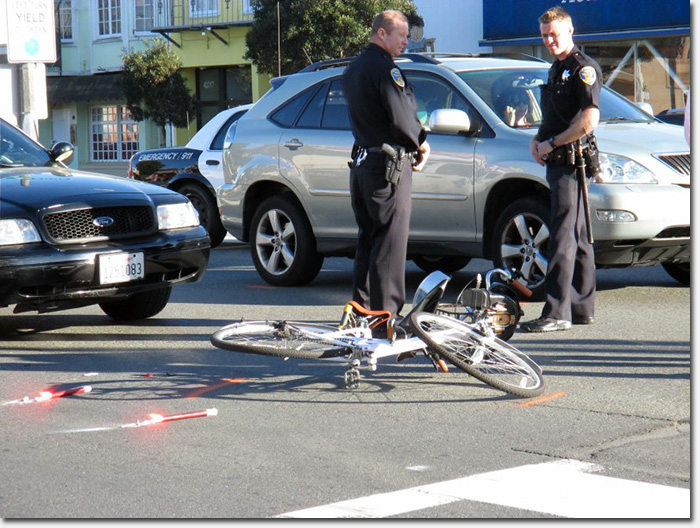 Photo by Derek
On Friday afternoon around 4pm, a cyclist was struck by a driver at the intersection of 7th Avenue and Geary.
According to one reader, a SUV driving westbound on Geary ran a red light and hit a cyclist riding southbound on 7th Avenue.
Witness Vincent Scully, who was driving behind the SUV saw the driver run the red light and honked his horn to warn her but it was too late. Scully said he didn't know there was anyone in front of the SUV until he saw the bicyclist falling into the intersection.
The driver of the SUV did stop at the scene of the accident and cooperate with police.
SFGate reports that the mother suffered a broken leg and the toddler suffered bumps and bruises. Both were transported to San Francisco General Hospital for treatment and are expected to survive.
Police blocked traffic on Geary between 6th and 7th Avenue in the westbound direction as well as traffic on 8th Avenue while the accident scene was investigated.
Police are asking that anyone who witnessed the crash or has additional information call the anonymous tip line at (415) 575-4444 or text a tip to TIP411 with "SFPD" at the beginning of the message.
Thanks to reader Derek for the report.
Sarah B.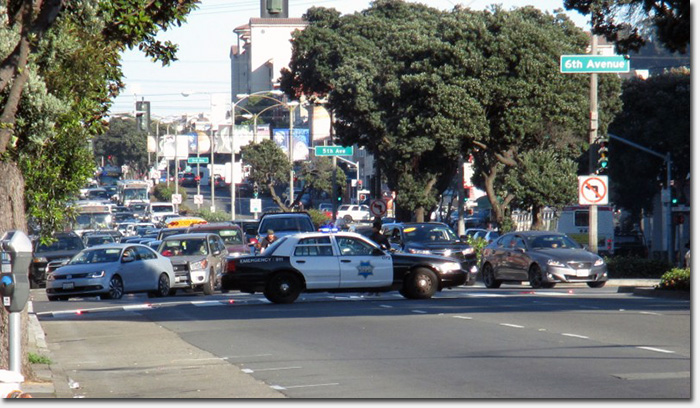 Photo by Derek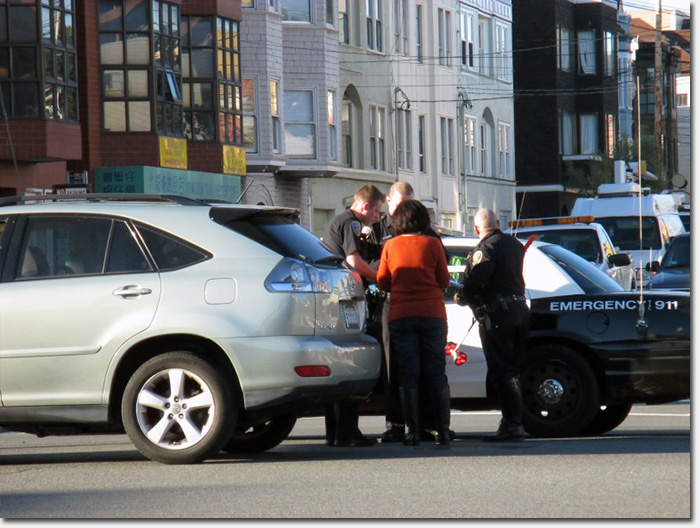 Photo by Derek
10:42 pm | Posted under
Traffic
|
26 comments